Who has the job opportunity you want? An employer.
All you have to do (all!) is find that employer.
Be choosy!
You don't want to be job hunting again very soon. Instead, focusing on specific ("target") employers will make your job search more effective and, hopefully, shorter.
An I'll-take-any-job-any-where approach is useless now because too many jobs are visible.
You will waste time applying for everything (and not be applying effective)!
A generic resume/application won't contain the right keywords for you to be found in applicant tracking systems, LinkedIn, or search engines.
Consequently, you waste time and energy applying without a list of target employers — places where you think you'd like to work.
You MUST be focused to be found, and you MUST be found to be hired!
First, Find and Choose Your Target Employers
Based on your work experience, you probably have a good idea of employers you want to avoid.
To develop your list of target employers, determine what kind of employers would make you happier and more successful in your work.
Use that information to develop your criteria for the best employer for your next job:
Type: company, nonprofit, government?
What the employer does: banking, medical, insurance, consulting, retail, etc.?
Size: large and well-known, medium/small and well-known, medium/small and not well-known?
Location: consider your preference for commuting methods and time?
Culture: formal or informal dress, competitive or cooperative work environment?
Your other personal criteria?
Search Google/Bing, the local Chamber of Commerce member list, local news, and other sources (more below) to discover potential employers to consider (or avoid) for your next job.
Be sure to know and use the right keywords for your target employers and target jobs. To learn more about your keywords, read the Guide to Personal SEO for details.
  Employer Lists  
To find large and well-known (or growing) employers, scan the lists published by major publications. Usually, the location is provided, or you can search by state:
  Online Directories  
Then, use search to find employers that interest you in these directories:
  Search Engine Maps  
Finally, of course, use Google and Bing, but not, perhaps, the way that you usually use them to find things.
Leverage the map search function that both search engines offer so you can find small or less well-known employers than the lists contain. These often include employers you may not know about.
The hundreds of thousands of small employers, combined, typically hire more people than the large employers.
Both Google Maps and Bing Maps will usually open to your location — a little creepy, but also very handy for a local search. If you want a different location, specify that location, and the map will adapt.
Type the kind of employer you are looking for (like "accounting firms") into the search box which is usually on the upper left side of the map. Google and Bing will then highlight all of the local accounting firms, or whatever you have searched for, on the map. You should also see a list of the first 5 or 10 entries below the box where you typed your query.
Run your mouse over the dots on the map to see the company names.
Click on a company name to see more information, like website URL and other contact information, in the box on the left side of the screen (computer screen, not smartphone).
Click on the image below to see live search results on Google Maps.
Bing and Google don't necessarily find the same results, so it is a good idea to check both. The image below is from the same search on Bing Maps. Click on the image to see the live results.
The sites above offer you starting points and opportunities to find employers you hadn't considered before.
More: How to Find Employers That Are Hiring
Then, Find the Jobs
Visit the websites of your target employers.
Often, job openings are listed on the employer website, and they may NOT be posted anywhere else.
Not every employer or Web team "gets it" about using the Website for recruiting. But, every day, more catch on. Hospitals, medical centers, and 99% of the Fortune 500 post jobs on their Websites, and 95% of the Fortune 500 offer obvious links to their job opportunities on their home pages.
Many times the link to "Jobs" or "Careers" or even an invitation to "Join Us" are in the very top of the employer's home page, or on the very bottom. But, sometimes, the location of the job listings is not obvious.
No obvious links to jobs you can see anywhere? Don't give up yet!
  Using Search Engines to Find the Job Postings  
When you know the name of the employers you want, search engines like Google and Bing should help you find their websites. Search for the employer's domain name (Amazon.com, Microsoft.com, Whitehouse.gov, Harvard.edu, are domain names), and then search the employer's website with a search engine.
For example, assuming that Apple is one of your target employers and you can't find jobs posted on the Apple site, type one of the following queries into Google or Bing:
site:apple.com jobs
site:apple.com careers
site:apple.com (jobs OR careers)
site:apple.com (~jobs OR ~careers)
Replace Apple's domain name (apple.com) in the searches above with the domain name of your target employer to find jobs at the employers you want.
For more on using Google to find jobs, including an explanation of the Google search queries above (like why and how to use a "site:" search), see the "Google-ize Your Job Search" article for more tips on using Google effectively.
Leveraging More than the Jobs Posted on the Employer's Website
As long as you are visiting employer websites, look around them. You should be able to find a lot of information that you can successfully leverage to stand out from other job seekers, and that's one of the keys to job search success today.
Discover if you know anyone working for one of those employers, a LinkedIn connection, for example.
Learn information that will make you very well-prepared for interviews.
You may also find information that removes the employer from your list of target employers.
Learn how to leverage the information in the next article —
Next: Leveraging Employer Websites for a Successful Job Search
---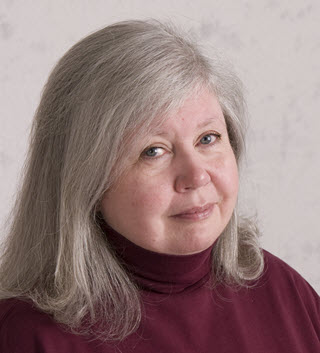 About the author…
Online job search expert Susan P. Joyce has been observing the online job search world and teaching online job search skills since 1995. A veteran of the United States Marine Corps and a recent Visiting Scholar at the MIT Sloan School of Management, Susan is a two-time layoff "graduate" who has worked in human resources at Harvard University and in a compensation consulting firm. Since 1998, Susan has been editor and publisher of Job-Hunt.org. Follow Susan on Twitter at @jobhuntorg and on Facebook, LinkedIn.
More about this author…