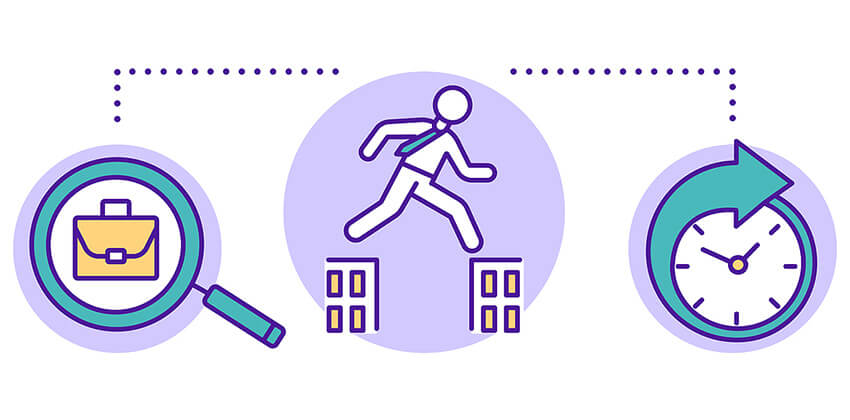 For many job seekers, temporary jobs can be the perfect solution.
Sometimes a temporary job is the proverbial life saver that enables you to pay your bills while you find your next "permanent" job.
Or, taking temporary jobs may be an opportunity for you to explore what jobs are available, perhaps laying the groundwork for a career transition into a new field.
Other times, temporary work is all you have time for.
If you are currently unemployed, know that many recruiters and employers view your work in short-term temporary or longer-term contracting jobs as a very positive sign of your ambition and work ethic.
This work is proof that you are a good, motivated worker.
You are staying active in the business world and keeping your skills up-to-date. You are not sitting back, relaxing with your TV and enjoying unemployment.
Temporary work is usually found through an agency that helps employers fill their short-term needs for workers.
[For more about becoming a freelance or gig worker, which involves working for several weeks to several months or a year for an employer, see Job-Hunt's Guide to Gigs and Freelance Jobs.]
What Is a "Temporary" Job?
A temporary job may last only a day or a week, filling in for someone on vacation or out sick.
Or, the job may last for from one or two weeks, supporting a short-term need an employer may have.
And, sometimes, a temporary job is an audition for a permanent job. These are usually indicated as "temp to perm" positions.
The Temp to Perm Option
These jobs enable both sides to consider and evaluate:
Does the employer like you and how you do the job?
Do you like the employer and the job (also the co-workers, the commute, and the workplace)?
When both sides are happy, the transition into a "permanent" position (as permanent as any job is these days) may happen. If the job may be eligible to become a permanent position, that possibility is usually indicated in the job posting. But, not always…
"Temporary" vs. "Permanent" Employment Trends
In the current economy, the US Bureau of Labor Statistics reports a continuing trend for employers to open temporary jobs.
Maybe these employers will eventually convert those jobs into permanent positions. Maybe they won't. What the future holds is unclear.
Some economists believe that this increase in temporary employment is, in fact, temporary because employers are waiting to open permanent jobs, unsure of the economic recovery. Others see the trend of increased temporary employment continuing into the future – an increasingly permanent part of the whole job market.
Sometimes a temporary job is all you can find. And, of course, sometimes a "permanent" job becomes temporary when there is a layoff or an employer goes out of business.
Finding Temporary Employment Through a Job Board
Some employers do post their temp jobs on their websites or through job boards. You may find these job postings through the Internet, like any other job postings.
Search a job board like Indeed, CareerBuilder, or Monster using the term "temporary job" or "temp" to find temporary job opportunities.
Some job boards like FlexJobs.com enable you to search for both temporary and freelance jobs.
Working with a Temporary Recruiting Agency or Staffing Firm
Temporary jobs are found often through a recruiting agency. Some agencies specialize in filling temporary positions. Other agencies offer it as a service to their regular clients.
Working through a temporary agency (also known as a staffing firm or staffing agency) is often a short-cut to quickly finding temporary employment, assuming you pass their screening and any testing that may be needed.
When you find a temporary job through a temporary agency, your official employer is the agency. They issue your paycheck and your IRS forms.
Agencies charge their client employers more for the services of temporary employees than they pay those same employees, or they would not be able to stay in business. At the end of the year, the agency should send you the appropriate IRS forms just like your other employers have done.
Some temporary agencies specialize in a field or an industry, like engineering, nurses, or office workers. Others specialize in a geographic area, and still others offer general recruiting services, filling both permanent and temporary needs their clients have.
Like any recruiting agency, a temporary agency's clients are the employers, not the job seekers, although they may work closely with job seekers who have the skills and experience in high demand.
Temporary Work When Collecting Unemployment Compensation
Different states have very different rules about how income from a temporary or short-term job impacts your unemployment compensation.
If you are currently collecting unemployment compensation, you need to check with your state's organization governing unemployment (in the USA) to learn how that impacts you. Do this before you accept any contract work so you can understand how it will impact you.
Your state's employment commission will probably reduce your benefit payment for that week based on the amount you received in compensation for your temporary work.
In the USA, Comply with the Rules for Your State
The US Department of Labor's CareerOneStop has information about state requirements with links to each state's unemployment compensation rules plus additional resources to support job seekers in each state at Local Help/Unemployment Benefits Finder.
The reduction in benefits may not be dollar for dollar. The requirements differ by state. That is why it is so important to understand how your local government regulations apply to you and your situation.
The Bottom Line on Finding Temporary Jobs
Temporary jobs can be a necessity when you need to pay the bills. They can also be good "gap fillers" when your resume and LinkedIn Profile would otherwise show nothing for a period of time. Temporary employment may also be a career if you don't have the time or interest in a "permanent" job.
More About Temping
---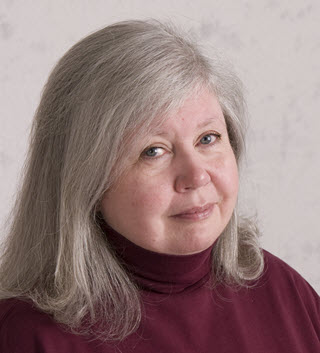 About the author…
Online job search expert Susan P. Joyce has been observing the online job search world and teaching online job search skills since 1995. A veteran of the United States Marine Corps and a recent Visiting Scholar at the MIT Sloan School of Management, Susan is a two-time layoff "graduate" who has worked in human resources at Harvard University and in a compensation consulting firm. Since 1998, Susan has been editor and publisher of Job-Hunt.org. Follow Susan on Twitter at @jobhuntorg and on Facebook, LinkedIn.
More about this author…