Seasonal jobs are increasing in popularity year after year and so is the competition for these jobs.
Workers in industries such as retail (clothing, appliance and computers), hospitality (hotels, restaurants), and event planning (host services, catering, entertainment) to name a few, are needed.
Workers have to be selected and trained in advance of the influx of shoppers. Job seekers looking for work through the year-end holidays need to be in high gear as early as September or October.[See the links at the bottom of the article for more information.]
Using a Staffing Service
One of the ideal ways for a job seeker to find a seasonal job is through a staffing service. Employers who need the extra help engage staffing services to ramp up their hiring.
Despite the sense of seasonal urgency to fill these jobs, be prepared that the staffing service will still follow their protocol of testing, interviewing and placing eligible job candidates with an employer.
This process is meant to move swiftly since timing is of the essence to fill seasonal jobs.
Here are seven tips for not only finding seasonal work through a staffing service, but turning it to a success:
1.Start online.
Search under "staffing services" or "temporary employment" and include your city name. Use the keyword "seasonal" or "holiday" in your search once you find a staffing service.
2.Go big.
For seasonal work, your best bet can be with one of the large to mid-sized staffing services who can effectively meet the volume staffing needed by the large companies that engage them for holiday help. [See a list of large firms at the bottom of this article.]
3.Apply early.
Don't delay in applying for seasonal work. Many companies begin their holiday hiring cycle in early October. This is because they need to allow time for the hiring and training process to be completed before dispatching their seasonal workers "on the floor".
4.Be ready.
Have your skills, resume, references and employment documentation in order and ready to go. You don't want to stall the process in any way or be counted out because there are proficiency or administrative items pending.
5.Communicate your availability.
Let the staffing service know what days and times you're available. If you can work weekends, evenings, or overtime be sure to make that readily known. Because these times tend to be less desirable amongst workers, this can put you ahead of the pack to standout (in a good way!).
6.Have flexibility.
Keep an open mind as to finding the perfect match between the type of job you are seeking and what may actually be available. The point is to secure seasonal work. Doing something outside your comfort zone may turn into a learning and rewarding experience. You may be surprised! Realize, it's the people you work with that make or break a job.
7.Attitude counts.
Treat any seasonal work with the same attitude you would a full time job and you'll impress any potential employer. Remember, this extends to any customers you assist while on the job. You never know who they are, and how they could turn around and help you (karma!).
Staffing Agencies Offering Temporary Jobs
Most staffing agencies focus on filling permanent positions, but these agencies are among the largest that either focus on providing temporary help or offer temporary staffing as one of the services they provide to their clients (employers). You are paid by the agency, so both the agency and the employer (who pays the agency for your work) are your clients.
In general, three kinds of jobs are available through agencies:
Temporary jobs – these jobs are short-term assignments, from a few days to a few months
Temp-to-perm jobs – these jobs are like "try-outs" for both sides. After starting the job as a temporary assignment, the employee may be offered a permanent job.
Permanent jobs – although, these days, no job is really "permanent," these are hopefully long-term employer/employee relationships.
These large agencies can be good starting points. To find a temporary job, you may need to search using the term "temporary" or "contract" as one of your search criteria, or look for a job category like "flexible work options."
Adecco – international; industrial, office/admin, accounting/finance jobs
Aerotek/Thingamajob – USA/Canada; industrial, office/admin jobs
Express Employment Professionals – USA; industrial, office/admin jobs
Kelly Services – international; industrial, office/admin jobs
Kforce – USA, Philippines; technology, office/admin jobs
Manpower – international; industrial, office/admin jobs
Randstad – international; technology, engineering, industrial, office/admin jobs
Robert Half – international; accounting/finance, office/admin jobs
Remember that their focus is usually on keeping their clients happy because their clients are the ones paying the bills.
More About Seasonal Jobs
More About Temporary Work Options
---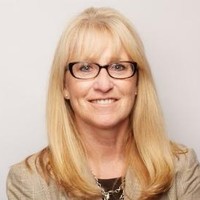 About the author…
Cathy A. Reilly is the author of The Temp Factor: The Job Seeker's Guide to Temporary Employment and The Temp Factor: The Complete Guide to Temporary Employment for Staffing Services, Clients, and Temps. For more information about temporary employment, read Cathy's books, or email her at [email protected]. Follow Cathy on Twitter @cathyareilly, and connect with her on LinkedIn.
More about this author…