The United States Office of Personnel Management (www.opm.gov) recruits, hires, and sets benefits policies for about 1.9 million federal civilian employees, many of them through USAJOBS.gov, the central job board for many Federal agencies and departments.
Currently, OPM is working to fulfill President Obama's charge to "make government cool again" by developing flexible, results-oriented HR policies and working to change how Americans view their public servants.
Federal Jobs Overview
The Federal government is the largest employer in America, offering a wide array of job titles. These positions are categorized by federal occupational series which is a 4-digit code, examples include:
0000 – Miscellaneous Occupations Group;
0100 – Social Science, Psychology, and Welfare Group to,
0300 – General Administrative, Clerical, and Office Services Group; to,
1600 – Equipment, Facilities, and Services Group;
1800 – Inspection, Investigation, Enforcement, and Compliance Group;
1900 – Quality Assurance, Inspection, and Grading Group;
2000 – Supply Group;
2100 – Transportation Group;
2200 – Information Technology Group;
and MANY more
Fitting Your Military MOS with Appropriate Federal Jobs
Most military occupational specialties translate into many federal series. For example:
A Logistics Specialist in the military can translate into federal series 1600 (Equipment, Facilities and Services Group), 2000 (Supply Groups), or 2100 (Transportation Groups);
An Accounting Specialist in the military can translate into 1100 (Business and Industry Group) or 0500 (Accounting and Budget Group); and so forth.
The Occupational Handbook
Military occupational specialties do not translate directly into federal series, but a veteran can review position descriptions for federal jobs via The Occupational Handbook. This provides a detailed description of position descriptions of the various federal job series (broken into federal wage system job families and occupations). A veteran can match their skill sets with the required position description for the various federal series. It does require a bit of homework.
For those military occupational specialties that do not translate well to federal (or industry), most military have additional training and skill sets that are similar to a federal series. For example, an Infantryman in the Army, may be trained in Infantry skills – but may also be trained in personnel actions processing, motor pool and transportation skills, or administration and program management. These additional skill sets can be applied to specific federal series.
O*NET
O*Net offers a "Military Crosswalk" that let you input your MOS to see possible associated Federal classifications. ("My Next Move for Veterans" offers the same capability focused more on civilian jobs.)
Use this resource as a tool to help translate key skill sets. These entries will tell you that there is not a civilian equivalent to many "military-oriented" occupational specialties; however, it does provide a brief position description and you can use that description together with your military documents (performance evaluation and military history) to determine how you might best fit with federal positions.
For Purely Military Jobs
To help define the other skill sets developed by holding a purely military job title (Infantryman, for example), develop a long list of projects and specific accomplishments. This list will help a veteran identify specific skill sets used on the job, which were not directly under the military job title/position description.
For example, the position description for an Infantryman in the Army may read (according to O*NET):
Operates weapons and equipment in ground combat operations. Duties include operating and maintaining weapons, such as rifles, machine guns, mortars, and hand grenades; locating, constructing, and camouflaging infantry positions and equipment; evaluating terrain and recording topographical information; operating and maintaining field communications equipment; assessing need for and directing supporting fire; placing explosives and performing minesweeping activities on land; and participating in basic reconnaissance operations.
But, a veteran with 20 years of service may have held many collateral duties that consumed much time, for example: managed the motor pool/vehicle fleet and transportation requirements. These duties may have involved supply management and inventory.
Collateral duties may read:
Plans, directs, and coordinates the transportation operations within an organization or the activities of organizations that provide transportation services. Sets operations policies and standards, including determination of safety procedures for the handling of dangerous / HAZMAT materials. Plans, organizes and manages the work of subordinate staff to ensure that the work is accomplished in a manner consistent with organizational requirements.
Collaborates with other managers and staff members to formulate and implement policies, procedures, goals, and objectives. Promotes safe work activities by conducting safety audits, attending company safety meetings, and meeting with individual staff members. Directs investigations to verify and resolve customer or shipper complaints.
Specific accomplishments or projects may read:
Managed receipt, storage, and issue of ammunition. Oversaw building material yard with value of an excess of $950,000 with lumber, razor wire, concertina wire, nails, tools, and other supplies and equipment. Maintained inventory records, issued supplied, and received equipment and supplies from truck drivers. Managed motor pool with 120 heavy and light-wheeled vehicles valued at $4.3 million. Directed dispatching and logistics.
Operated crane and forklift to transport explosives, ammunition, consumables, and ordnance. Rigged loads for offload and transport during construction and supply projects, up to 3 times daily. Received requests for diesel fuel, managed refuel missions, and delivered diesel fuel to 12 sites in region. Loaded and unloaded cargo to prevent shifting, falling, or damage. Used maps and map overlays, performed intersection and resection, and determined elevation and grid azimuths. Recorded operational information on maps.
Materials Handling:
Received, unloaded and stored items; checked against receiving documents to assure proper quantity. Properly processed, handled and stored materials in supply facilities. Logged or annotated receipt, storage, shipment and issue data on forms.
Applied working knowledge of warehouse plans, documentation requirements, and accepted warehousing methods, procedures and techniques. Managed inventory valued at $1.5 million with 140 line items. Prepared production reports, screened and identified shipping and receiving documents for discrepancies, and directed shipments to shipping and storage areas
Sample related job titles for keyword searches on USAJOBS might include:
Dispatcher, Transportation Manager, Freight Coordinator, Transportation Director, Fleet Manager, Global Transportation Manager, Logistics Manager, Inventory Manager, Materials Handling Manager, Supply Chain Manager, Traffic Manager, or similar.
[Related: Create an Effective Federal Resume with the USAJOBS.GOV Online Resume Builder.]
Bottom Line
Members of the military, regardless of rank, have been well trained and have experience in the management, leadership, and operations of very large, distributed organizations. Help define your accomplishments in terms that civilians can understand so they will be valued. That experience and those skills are very valuable to the US Federal Government as well as to many large civilian enterprises.
---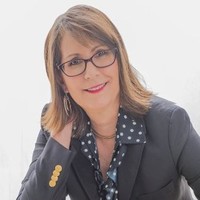 About the author…
Job-Hunt's Job Search Expert for Veterans, Diane Hudson is a military transition job-search strategist and career coach. She designs and composes military conversion resumes and helps position service members for employment in corporate or Federal America. Diane holds eight industry credentials including Certified Leadership & Talent Management Coach and Federal Job Search Trainer & Counselor and owns Career Marketing Techniques.
More about this author…