Are you preparing to transition from the military? Are you wondering whether to pursue employment with the Federal government? The Federal government is an excellent employment option for our service men and women.
Three Benefits of a Federal Position:
1. Financial Rewards.
The Federal government offers competitive wages. Average entry-level salaries range from $26,000-$37,000. Depending on the length and type of your military experience, you will likely qualify for a mid-level or senior-level position.
Comprehensive benefits are usually offered, including:
Health insurance
401K matching funds
Ten (10) paid holidays
Paid vacation and sick leave
Flexible spending accounts
These benefits can sometimes exceed what the private sector generally offers.
More: Working in Government: Pros, Cons, and Types of Jobs
2. Hiring Advantage.
The Federal government gives special consideration to qualified Veterans seeking Federal employment. Veterans who are disabled, or who served on active duty during certain time periods or in military campaigns, are given hiring preference over non-veterans—both in hiring and in retention during reductions-in-force.
3. Transferable Experience.
The Federal government seeks employees with the same type of skills possessed by many military personnel. In particular, in this post-9/11 environment, the Federal government needs a well-trained, disciplined workforce to protect our nation.
Several common employers of former military personnel are:
The Central Intelligence Agency
Federal Bureau of Investigation
Drug Enforcement Administration
Department of Homeland Security
If the skills you gained in the military do not seem as directly transferable to the Federal sector as, for example, an intelligence analyst, logistician, or law enforcement agent, do not be discouraged. Chances are your skills are more transferable than you think. Ask a federal career professional to review and analyze your situation before starting down a path that might not take you where you want to go.
How to Get Started?
Federal job-hunting can be an overwhelming process—but it does not have to be! Here are some suggestions to help guide your transition:
Collect and organize performance appraisals, award citations, letters of appreciation, training certificates, Verification of Military Education and Training (VMET), and any other documents regarding your military career. Put the documents in chronological order and assemble them in a binder or folder.
Scan them into your computer and upload them to the Saved Documents area of the USAJOBS online Resume Builder.
Visit www.USAJOBS.gov and get to know it! USAJOBS is the Federal government's official source for Federal job listings. You can search the site by keyword, location, job category, salary range, and more. Spend time here identifying positions for which you think you are qualified.
When you are ready to apply, you will do so electronically through the USAJOBS.gov site. You will need to create/build a professional résumé.
I recommend you have three different formats ready—Word, PDF, and .txt. You can use the .txt file to build the resume in USAJOBS using the Resume Builder. Then, you can upload your PDF to the Résumé area and the Saved Documents area.
Feel free to download and read my free e-book on Creating an effective résumé on USAJOBS.
Be sure to translate your military terms into civilian terms on your resume. You will want to present your military skills and experience using non-military terminology. For example, instead of saying that you "led a battalion," you might say that you "led a team of 50 staff." If you get stuck, you might consider hiring a certified federal resume writer to help with this.
Remember that one size does not fit all. Never submit one generic resume for every position to which you apply. Make the effort to customize your resume for each position. Each resume should demonstrate—on the first page—that you have the skills and experience to meet all job requirements and qualifications.
Once you get started on USAJOBS, you will find it fairly user friendly. Do not be deterred or overwhelmed by the process!
Thank you for your service to our country, and good luck as you embark on the next step of your professional career!
---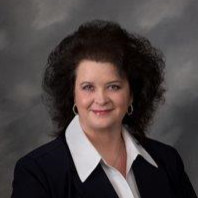 About the author…
Job-Hunt's Federal Job Search Expert, Camille Carboneau Roberts, established CC Career Services in 1989 to provide total career management services to help clients land jobs faster. Expert services include federal resumes, private sector resumes, military-to-federal resumes, and social media resumes and profiles. Contact Camille via email at [email protected], through LinkedIn, Twitter (@CamilleRoberts), or Facebook (CC Career Services).
More about this author…