Ohhh, how many times have I been asked by a military member:
"What is the value I offer to a corporate employer when I leave the military?"
Value of Military Experience? Priceless!
As a retiring service member you are typically 40 to 45 years old; and compared to a college or MBA graduate, you are highly trained, exceptionally skilled, and very disciplined (and many of you also possess a bachelor's and/or master's degree).
You offer a strong work ethic and strive to accomplish a task the first time.
And, no matter your career field or area of expertise, you are trained in all aspects of management, EEO, work-place issues, drug and alcohol abuse prevention, basic personnel counseling, quality assurance, and use of cutting-edge technology including information technology, computers, and classified programs.
You, as a career military retiree or service member who leaves after a few years, have gained experiences light-years ahead of your civilian counterparts.
[Related: Veterans' Soft-Skill Advantages.]
Disciplined/ Self Starters
You are reliable. Employers want reliable—they want self-starters and independent workers/thinkers. You accept tasks and see them through to completion.
You lead teams, you delegate, and you serve on the team to see a task through to completion. You do more with less, and manage large-scale projects. You are capable of assessing immediate situations and delivering decisive solutions.
Trustworthy
Officers, as well as many career field specialties, require security clearances. Many Department of Defense (DoD) contractors and defense companies seek employees who possess (or are capable of attaining) Secret and Top Secret government security clearances, as a condition of employment. You subject yourself to a rigorous background check of your personal life, finances, drug use, criminal record, and loyalty.
Drug Free / Healthy
The military is a drug-free environment and many companies and corporations (as well as the Federal government) require drug testing as a condition of employment. You are also required to maintain a high level of health and exercise. With that said, you are typically thin, healthy, young, and will look great in a civilian business suit.
Excellent Communications
You are required to read, write, communicate, convey information, and conduct liaison at all echelons. You write SOPs, technical guidelines, reports; and you present briefings to senior leadership, as well as instruct junior leadership. You engage in briefings, discussions, presentations, and consulting sessions.
Bottom Line
Even if you didn't spend 20 or more years in a Service, your trianing and experience puts you ahead of most other job seekers. Many employers are very happy to hire you, in part to thank you for your service, but they don't understand how uniquely qualified you are to help them. It's your job to make that clear to them.
---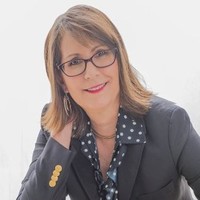 About the author…
Job-Hunt's Job Search Expert for Veterans, Diane Hudson is a military transition job-search strategist and career coach. She designs and composes military conversion resumes and helps position service members for employment in corporate or Federal America. Diane holds eight industry credentials including Certified Leadership & Talent Management Coach and Federal Job Search Trainer & Counselor and owns Career Marketing Techniques.
More about this author…