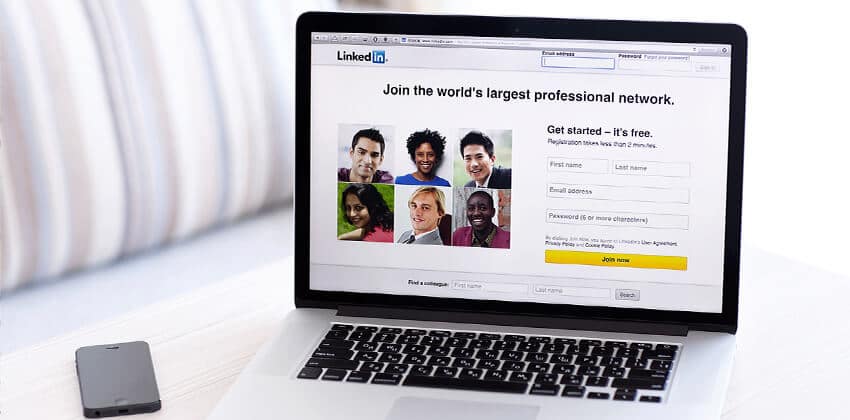 LinkedIn and the other social networks are increasingly popular and also increasingly useful in your job search.
Social networking sites like LinkedIn.com have two terrific applications for the interview:
Identifying individuals at target companies / in target industries for information interviews.
Learning more about your interviewer before the interview.
Leverage LinkedIn to Find Contact Information
EXAMPLE — Target: Microsoft HR person
You have your heart set on working as a Program or Project Manager for Microsoft, but do not have any contacts at the company. You have tried all the traditional strategies – talked to everyone you know, networked through the local chapter and e-lists of Project Management Institute, visited the company's website, and done your homework to find the decision makers. Now, you feel like you are hitting a wall and getting nowhere fast in finding or reaching the right people.
1. LinkedIn Advanced Search
Once registered (for free) with LinkedIn, finding, and learning about, target professionals is very simple. Just click on the "advanced" link to the right of the search box at the top of most pages of LinkedIn, and pick as many categories as possible.
For this example, I found all I needed by using the "Current Company" (to find individuals who work there now) option. I typed "Microsoft" into the company name box, and I immediately struck gold! I found a Senior Program Manager, a Program Manager, and a Senior IT Executive.
With a free, personal account, you can only see 100 listings at a time, so you will most likely want to filter your list by performing a search with key words such as "HR," "recruiter," or "program manager."
For instance, when I just add "HR" to the keyword search, I find seven HR professionals with Microsoft on the first page alone (and it returns ten pages of results). The keyword "recruiter" brings me six pages of results. Finally, the key words "program manager" bring me ten pages of results.
So, now I have a list of key professionals at Microsoft who represent Human Resource managers, recruiters and staffing professionals, potential peers at the program/project manager level, and technology managers (who might be your future boss).
2. Free LinkedIn Contact Information
At the top of LinkedIn profiles, a "Contact Info" tab may be available if the person has elected to make their contact information available. You may find only the company email address and the person's LinkedIn URL.
OR, you may find their business phone number and business email address. Bingo! You can now contact them outside of LinkedIn! For free!
3. Free LinkedIn Messages
Next, search on the name of someone on the list of Microsoft HR professionals, and, in the results, you can sometimes "filter" the listings for those who are in a LinkedIn Group that you also belong to. The benefit of identifying those you share a Group with is that you can contact them for free inside of LinkedIn from the Group.
If you don't know which Group you share with them, check your Groups to see by clicking on the Group's "Members" tab and typing their name into the search bar. When you find their listing on the Members page, simply click on the "Send message" link at the bottom of their listing.
More LinkedIn Connectivity!
With this information, you have an inside track to these professionals for potential networking, information gathering, positioning of employment documents, and interview preparation. How?
With our list of Microsoft HR people (in this example):
Click on a name, and if it is not set to private, you can learn more about the person such as what LinkedIn group memberships are held which you might also join.(Another way to find groups is to perform a Group search for your profession — like project management in this example. There you will find several groups for this field. This is valuable because this is where those industry professionals are networking and connecting).
See if you have LinkedIn connections who are connected to your target so that you can ask for an introduction.
Learn more about career positions with the company by reading descriptions that are posted in personal profiles by current employees.
Identify an individual to contact with your targeted resume and cover letter, or for an informational interview.
Discover things you might have in common with an individual to break the ice in opening conversations or when planning for an interview.
Use your creativity to come up with more ways to connect with people who work at one of your target employers. LinkedIn can be a gold mine for your job search!
Bottom Line
Unlike any time in the past, social networking sites like LinkedIn make it possible for you as a job seeker to rapidly identify decision makers, read employee-written job descriptions, and connect to individuals who were previously hidden by the walls of the corporation and the protection of the gatekeepers. Once you have this information, you have the keys to the kingdom and can begin using the contacts to put your strategy into place for the perfect interview or informational interview!
More About Social Media
More About Job Interviews
---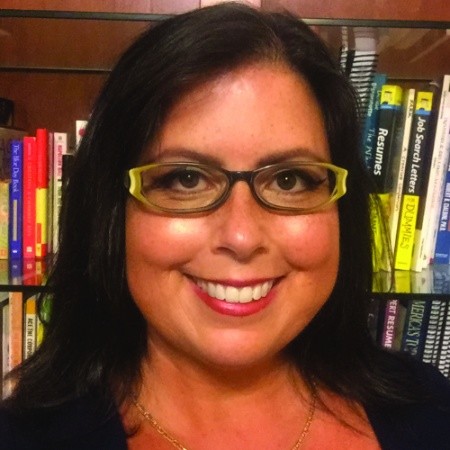 About the author…
Laura DeCarlo is recognized as the career industry's 'career hero' making a difference to both job seekers and career professionals as the founder of Career Directors International. She possesses 11 top-level certifications in resume writing, career coaching, and career management; 7 first place resume and job placement awards; and has written three books on interviewing and job search including Interview Pocket RX, Interviewing: The Gold Standard, Resumes for Dummies,and Job Search Bloopers. Follow Laura on Twitter at @careerhero.
More about this author…