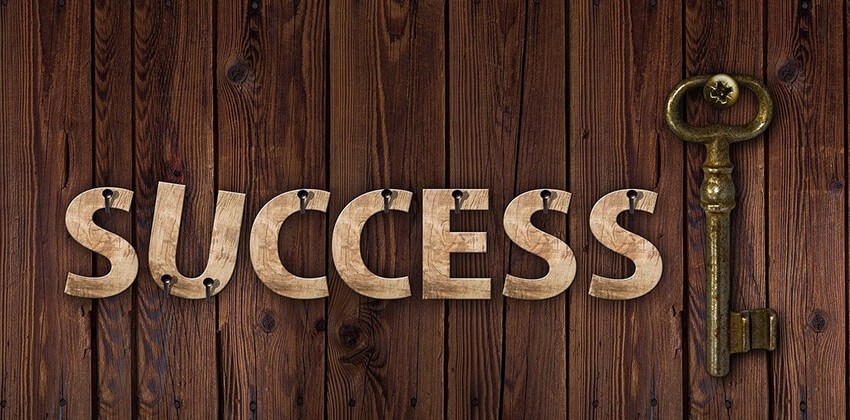 If you want a job, vets are highly successful in corporate America. For many the transition is not so easy, but success comes rapidly once they find the right opportunity.
Success Tactic 1. Build an advisory board.
Think about the people you know and what they can add to your search. Pick out several who can help you long-term as candidates for your personal advisory board. You want one person to fill each of these roles:
The expert – in your area of career interest
The brain -someone with a broad range of interests and knowledge
The marketer – who has a good network in the geographic area you have targeted
The "buddy" – who has "been there, done that" already on the job search path
The optimist – who sees your value and gives you a boost
The "tough guy" – to give you a "boot" when you need it to keep you on track
Ask people to do this for you for six months or a year. Tell each specifically why you are asking them and what you want. Give each an idea of the time you want – an hour a month by phone or in person, an email twice a month, whatever. Get those who are local together over food at least once and let them meet each other as well.
Use this advisory board to help you –
Identify and explain your achievements and attributes clearly in civilian terms
Help you understand potential career choices and target organizations
Link to their networks for further information and ideas
Support you through the job search process
Success Tactic 2. Join a job club
Job clubs offer you an opportunity to talk with, learn from, help, and find support with other job seekers. Job clubs are run by many groups: local chapters of professional/trade organizations, religious groups, and other community-based groups.
Look at LinkedIn and MeetUp for leads too. Check with your state employment services. There are also job clubs which are membership-based and charge a fee to join.
Plus, you can build a personal job club by asking other people you know or meet who are also looking for a new job to join you once a week over coffee and talk. Do not confine yourself to people in your field. There is a lot to be learned from those who are in other fields.
A good job club offers members a chance to help each other, to share leads or information about organizations, and to learn about useful events. Many also have speakers come in to provide specific advice. They help you keep going when you are tired of the hunt and will celebrate your success when you find the right job.
[More about How Job Clubs Help Succesful Job Search.]
Success Tactic 3. Use the resources dedicated to vets
In addition to transition services available while you were on active duty, there are a lot of groups trying to help veterans. Start with a search online. Look at the CareerOneStop for great resources.
We have a lot of links and resources right here on Job-Hunt in this section, so look over this page carefully, too, explore links on the right, and check out the Guide for Veterans Job Search.
State employment services have specific veterans reps to assist you – just ask, or look them up online. Many states offer other vets support services as well to lead you to services, education, and resources. Yellow Ribbon events across the country provide job search advice and services and even host job fairs.
Look at local chapters of national groups which have worked with and for vets – DAV or IAVA. Others include VOA, Goodwill, and the Salvation Army. Consider other vet-oriented non-profit organizations which are in your area too, but check them out carefully.
However –
Many vets working in careers for vets and others who also work with vets, around the country are increasingly discouraged by those who –
Act as if the world owes them a job.
Attend job fairs without any preparation and in inappropriate attire.
Have not bothered to learn the civilian work world enough to represent themselves well.
And with only 1% of the US population in the military, employers attribute that bad behavior to all vets way too quickly.
If you know people like that, give them a hand. If you are one, grow up.
Success Tactic 4. Combine forces
Real success takes effort and research and self-knowledge. Each of the tactics above is best if a part of an overall strategy. Each offers you resources beyond your own knowledge and can provide the support you need to succeed.
Your experience in the military lends itself to understanding the importance of strategy, tactics, and execution. You know that there are very few times when one person can succeed all alone. So join forces with others.
Bottom Line
Teamwork and understanding the importance of execution also make you more valuable in the civilian work world. So use your experience to create the best possible plan for your own success in the job search process – work with others, and execute your plan. It will ensure you find an opportunity that allows you to succeed as a civilian and as a human!
---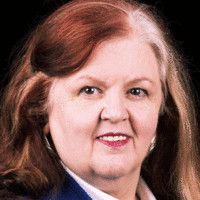 About the author…
Patra Frame has extensive experience in human capital management and career issues in large and small corporations. She is an Air Force vet and charter member of The Women In Military Service for America Memorial. Patra speaks and writes regularly on job search and career issues through her company Strategies for Human Resources (SHRInsight) and PatraFrame.com where she blogs advice for veterans and other job seekers. Watch Patra's ClearedJobs.net job search tips videos on YouTube, and follow her on Twitter @2Patra.
More about this author…