Once upon a time, we went from factory to factory looking for work.
Today, you have all sorts of ways to look for jobs – on company websites, on job boards, on local websites, via big aggregator sites, at job fairs, networking events, and so on.
And most importantly, through people you know.
Too many choices in some sense – all these methods seem like endless work.
Spend most of your job search time on your human connections:
Researching employers
Improving your knowledge
Learning your options
All through your network.
One of the smartest things any transitioning military or veteran can do is "arrive before your resume."
What does that mean?
It means reaching out to people you know to help you find the work you seek.
It means meeting people who can hire you – via community events, referrals from people you both know, or by employee referrals.
This puts you at an advantage as a known entity and reduces fears that you may not understand civilian needs.
Methods and Options
These will help you move your job search into high gear.
Tip 1. Set-up Automatic News/Jobs Feeds
Use Google Alerts or similar services to track specific employers or issues which interest you. This helps you understand what is happening and spot new options early. It also assists you in preparing for interviews with the companies you are tracking.
Do the same with LinkedIn or other social media you use to follow your target employers and learn about their growth, jobs, and needs. This will also help you make connections.
Tip 2. Use Job Boards Wisely
Often the best job boards are those which specialize in your career field or are targeted to military/vets. Do your homework on job boards and learn how to pick the best for your needs.
All are not equally useful to you, and some are just plain scams. Check out Job-Hunt's many articles for job board leads and how to use job boards most effectively.
Pick the boards which most closely meet your goals. Then, learn how each one works. Most job boards have blogs and tutorials, read them! Once you know you want to be on that job board, load in your resume and set up job search agents.
Since recruiters often search on the most recent resumes, do remember to go in regularly and change your resume a bit. Even changing 1-2 words means your resume comes up as brand new. So do that at least monthly!
When your search agent sends you a possible job match, check it out quickly. Research shows most hires are from those applicants who respond within the first 3-4 days.
Tip 3. Apply Smartly and Carefully
Demonstrate the high quality of your work with the high quality of your application process.
The vast majority of job seekers apply for a job without reading past the job title, and with such sloppy and un-targeted applications, they train employers to ignore them because they usually aren't qualified for the jobs they apply for, wasting the employers time. Avoid that black hole.
Read the job posting in detail. Highlight the key requirements and goals of the position. See who you know there. Look at the company's website.Then, tailor your resume to make it "pop" and get it in.
Tip 4. Learn How "Headhunters" Work
The trick to working with search firms is to remember their role is to satisfy the employer who pays them by finding a hire who meets the employer's specs.
The role of a headhunter is NOT to get YOU a job.
Only a small percentage of jobs are filled through search firms. Do not spend a lot of time trying to meet with or get your resume seen by such recruiters.
There are two main types of search firms you could work with: contingency and retained.
Contingency firms are the most common for entry- to mid-level/ management jobs. They work with companies which pay them only IF the company hires someone through them.
Retained firms (often called Executive Search) work with more senior-level positions on an exclusive contract. Both contingency and retained firms often concentrate on one industry, such as petro-chemicals, or one career sector, such as finance.
Remember, every conversation with a search firm recruiter is a form of job interview.
If you are contacted by a recruiter, get all the information you can on what they are offering and what they do. You need to know the quality and reputation of the search firms you talk to.
Then, consider checking on the agency and person before you get into too many private details. Good recruiters understand your desire to protect yourself and to work with the best. BUT, remember those in contingency search firms work on a very fast turn-around. If you are interested, say so. And get back to the person quickly.
Read Working with Recruiters for more information and details (written by a recruiter).
Bottom Line
Don't spend more than 10-15% of your job search time online. Learn how to be effective that way, and move on. Get out, and talk with people you know. Ask questions. Build your target employers list out with information from people. Reach out to make new connections. Those tactics will get you the job faster.
---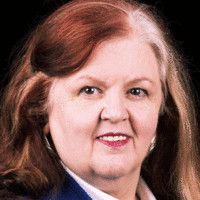 About the author…
Patra Frame has extensive experience in human capital management and career issues in large and small corporations. She is an Air Force vet and charter member of The Women In Military Service for America Memorial. Patra speaks and writes regularly on job search and career issues through her company Strategies for Human Resources (SHRInsight) and PatraFrame.com where she blogs advice for veterans and other job seekers. Watch Patra's ClearedJobs.net job search tips videos on YouTube, and follow her on Twitter @2Patra.
More about this author…