Whether you are quite certain of what job and career you want when you leave active duty or have no idea, making the transition successfully takes time and effort.
Attending transition programs on your base is a smart start.
But you have a lot of self-analysis to do. This self-analysis is a critical — often skipped — step that will help you lay the foundation for a successful career, and a shorter job search.
You need to understand yourself, your values, and where you can succeed before you create your job search plan.
How to Do Your Self Analysis
I am often asked what I mean by self-analysis. So here is a roadmap.
Step 1. Determine Your Interests and Goals
The smartest start is to sit down and make notes about your own history as the first step. This takes some time to complete so make it a priority for at least two weeks. Whether you do it in 20-30 minutes a day or several hours each weekend or another pattern that works for you, be as detailed as you can.
Starting Point
Think about all your military experience, any past civilian jobs or volunteer work, plus formal degree programs and military classes.
Ask yourself a series of questions:
What did I do that made me feel both successful and good in each role?
What projects did I like working on best? Why?
What types of people did I best like working with?
When do I like to work alone? With just a few others? As part of a larger team?
What aspects of each job and any major project I have had did I really not like doing?
What types of people did I actively dislike working with?
What situations brought out my best? Why?
What bosses did I work with best? What about their style worked for me?
The toughest part of this exercise is to not let your most recent jobs be the only ones you use. Do try to go back as far as you can, remembering the good and the bad.
Once you have taken the time to do this, let it "simmer" for at least a few days before you look it over. Then, ask a family member or trusted friend to review these questions and your answers to add anything else they saw which you may have forgotten.
Pattern Analysis
Once you feel you have completed all of the questions as fully as possible, start looking for patterns. Some people like to work with things, some with ideas, some with people. You may like desk work or outdoors work or having a variety of work places. Perhaps you are a great problem-solver or very creative or excellent at detailed work.
The patterns you see help you focus on the work you want to do. Look at:
The actual work you enjoyed most
The situations and environments where you succeeded
The types of people you work most effectively with
Step 2. What do you value
Another critical aspect of work is that it meets your personal values. Think about those in as specific terms as possible.
Many military people value service and loyalty, for example. You may value family, wealth, professional growth, stability, personal growth, community, environmental issues, honor, respect, prestige, recognition, etc.
While the list may be endless, it is important to pick your top 5-10. You will then look at organizations to see if your values match theirs.
These values also play into your job choice:.
Someone who values wealth highly may seek jobs which offer higher pay or those with high commission or bonus options.
If you see community as important, you might consider jobs which support better communities. These can range from traffic management to police to non-profits.
It is this self-analysis that makes a lot of difference between success and failure in a career — and far too few of us do it.
Too many feel a need to get into "active job search" without this step. Consequently, their job searches take longer and are more likely to result in short-term jobs.
Taking what you learn about yourself, you can begin to look for jobs which might be interesting and organizations where you can succeed.
[Related: Increase Your Job Search Options.]
---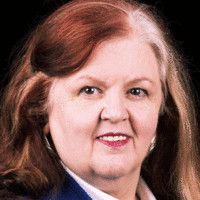 About the author…
Patra Frame has extensive experience in human capital management and career issues in large and small corporations. She is an Air Force vet and charter member of The Women In Military Service for America Memorial. Patra speaks and writes regularly on job search and career issues through her company Strategies for Human Resources (SHRInsight) and PatraFrame.com where she blogs advice for veterans and other job seekers. Watch Patra's ClearedJobs.net job search tips videos on YouTube, and follow her on Twitter @2Patra.
More about this author…