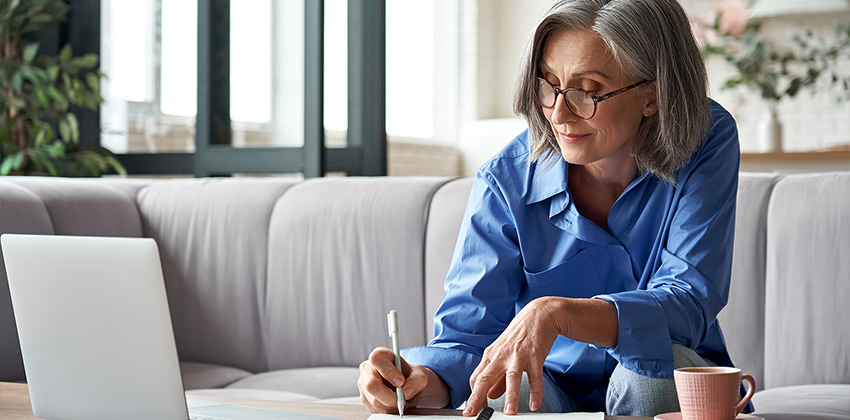 I hear from many "older" job seekers these days who are frustrated with today's job search process.
They are convinced that their "advanced age" (30, 40, 50, 60, or more) is causing them problems.
Although I do not doubt that age discrimination exists, I know that the changes in how recruiters work is likely a major factor in causing job search difficulties.
Technology has dramatically changed our lives (used a land-line telephone recently?), and those changes have definitely changed how employers recruit.
Changes in recruiting have changed effective job search Basically, too many job seekers look – and are – out of date, demonstrated when they use out-of-date job search techniques. So, view this as an opportunity to learn more about today's technology.
Is Your Job Search Too Old Fashioned?
If you are over 40 or it has been more than 2 years since your last job hunt, you are probably unaware of how much recruiting and hiring practices have changed recently, particularly with the growth of social media and also with the tough job market we have been experiencing.
The 5 New Rules of Job Search
Regardless of age, being out-of-date is a very common problem. Fortunately, you can recover! Here are some things you can do to address the issue, and become more up-to-date for your job search and your job.
1. Focus!
One of today's "problems" is too many opportunities! Studies have shown that we humans are almost paralyzed when we have too many choices – which TV show to watch (when you have hundreds of channels), which coffee to order (when it comes in dozens of variations), and on, and on, and on…
Going to a job board and entering only the location is asking for over-load. Waaayyy too many choices! I just typed "Chicago" into Indeed, and it showed me 70,000 jobs! Yikes!
To make your job search more effective, focus on 1 or 2 job titles you really want and at least 10 or 20 employers you would like to work for. Why focus? To increase the probability of using the right words (a.k.a. "keywords") in your resumes and LinkedIn Profile to be found by recruiters.
Because the right keywords are necessary for recruiters to find you, focus is required.
The best job titles for you to use in your online visibility and resumes are the titles that your target employers use for the job you want. To learn more, read about Personal SEO and Your Top 25 Keywords.
2. Bring Your "A" Game!
The way you handle this whole process of applying and interviewing for a job is viewed as an example of your work – which it is!
Use great care with all of your interactions with an employer or recruiter. Take the time to craft your best response rather than hurriedly attaching your resume to a one-sentence email with a subject that simply (and very unhelpfully) says, "Resume Attached" or "Applying."
Standing out from the crowd in a positive way is NOT optional. Leverage the technology currently available, and you will also prove that you are not out-of-date.
⏩ Applications —
Apply ONLY for jobs which are a good "fit" for you, where you meet at least 50% of the stated requirements. Sitting at a computer, hitting the apply button is easy and habit forming, but it is not necessarily the best approach.
But, applying for jobs that you aren't qualified for tells employers that you are applying for anything/everything and aren't really interested in them or their job. They aren't impressed.
⏩ Resumes –
Resumes have changed substantially with the availability of technology. An old-fashioned resume with an "Objective" statement stamps "OUT-OF-DATE" on your forehead!
Most employers expect that you can use word processing software well enough to customize your resume and cover letter specifically for them. Using one generic work-history version of your resume for all opportunities doesn't work well today.
⏩ Networking –
Studies show that the person who is referred by an employee is hired 5 times more often than the stranger who simply applies. So, focus that networking on your target employers (or a class of employers).
Find those former colleagues who you worked with well in the past. Or that great boss you had 2 jobs ago. Where are they working now? Are they hiring?
For help with networking, read these Job Search Networking articles.
⏩ Interviewing –
Be very well-prepared. Expect to be asked, "So, what do you know about us?" and have a good answer ready based on your research on the employer's website as well as what Google and LinkedIn show you.
Prepare positive answers to the standard interview questions, particularly for any "soft spots" you have, like gaps in your employment history, being fired, or anything questionable about your recent work history that could raise concern for an employer.
Also, of course, have answers ready for the standard interview questions, like "Why do you want to work here?" "Why should we hire you?" Read Smart Answers to Interview Questions to know the questions, review sample answers, and be well-prepared — as expected today
3. Be Visible!
Being invisible in a Google or LinkedIn search is like another OUT-OF-DATE stamp on your forehead!
Employers use search engines to research job applicants more than 80% of the time, according to recent studies.
They are looking for "social proof" that you are who you say you are, have done what you say you have done, would fit in well, and understand how to use the Internet for business. If they don't find that corroboration, they move on to the next candidate.
If you Google your name and find nothing about you on the first page or – at a minimum – the first 3 pages, this is a problem for you!
Yes, it is better than having photos of you drunk at a party, but a lack of online visibility brands you as out-of-date (unless you are in some sort of super-secret profession, like spy).
Invisibility also makes you vulnerable to mistaken identity. Oh, that person who has the same name you have and stole money from his or her last employer isn't you? An employer doing a quick Google search would not know it wasn't you, and, most likely, they would not take the time to find out.
For more information on how to be visible in Google and LinkedIn searches, read the Personal Search Engine Optimization (SEO) and LinkedIn SEO articles. The right keywords for you are the difference between being visible to recruiters or not.
4. Join and Be Active on LinkedIn!
LinkedIn is an excellent venue for managing professional/work visibility. LinkedIn is usually # 1 – or very near # 1 – on any search of a person's name on a search engine. And, YOU control what it tells the world about you!
Your LinkedIn Profile needs to be "All Star" (100% complete).
Focus on describing (and quantifying) your accomplishments in each of your jobs for the last 15 years. Skip the dates on schools that are more than 20 years behind you.
Pay attention to the terms you use in your Profile so that you don't look out of date.
For example, very few employers describe their computer system jobs as "MIS" (management information systems). The term used now is "IT" (information technology). Terminology has changed for many other professions too — be sure that you use the current terminology.
LinkedIn will help you reconnect with those former colleagues, co-workers, and bosses, creating opportunities for you by posting updates and writing articles to demonstrate what you know. LinkedIn will provide much of the "social proof" most employers are seeking.
Read the 10 Elements of an Effective LinkedIn Profile and 4 Ways to Find Jobs on LinkedIn from the LinkedIn Job Search Guide to understand how to be successful in LinkedIn. For help creating an effective LinkedIn Profile, read 12 Steps to Outrank Your Competitors in LinkedIn Search in 2020 (Personal LinkedIn SEO) and Maximize Your LinkedIn Professional Headline.
5. Pay Attention!
We don't live in a static world. Set up Google Alerts for news about your target employers, industries, profession, locations, technologies, competitors, and anything else relevant to your job search and career. Staying up-to-date is essential today.
When you are at the employer's location as for a job interview, notice how it is organized, how well-kept the environment is, whether or not the employees seem stressed, how safe the location is, and whatever else is a concern for you.
Carefully consider whether or not you would like working for, or with, the people who are interviewing you.
If you don't pay attention to what is going on, you could be looking for a job in the wrong place at the wrong time. You don't want to be the last person hired before the layoffs begin or the person looking for a job in a field that has disappeared.
Read "5 Ways to Use Google Alerts for Your Job Search" and "50 Google Searches to Avoid Layoffs and Bad Employers" for more information.
Onward!
Catch up with these New Rules so you don't look out-of-date because looking out-of-date is probably hurting you more than your age. The good news is that by becoming more up-to-date for your job search, you'll be more up-to-date for your job! So, you should be more successful once you land.
We're never too old to learn something new – it keeps us young!
This Guide is comprised of the articles and resources you see in the column on the right, ranging from Job Search Advantages of Being Over 50 to Find Part-Time Jobs with Benefits, Goal Setting for Your Success Plan, and MORE!
If you are interested in breaking out of the standard 9 to 5 job, read the articles in the Guide to Freelance and Independent Contractor Jobs. and check out the Guide to the Temporary Work Option.
Meet more of Job-Hunt's Job Search Experts.
More About Fifty Plus Job Search
---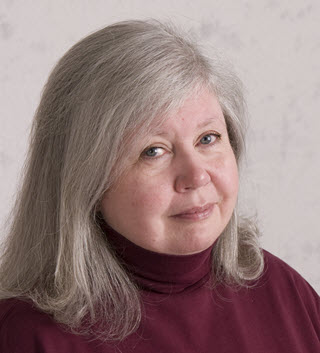 About the author…
Online job search expert Susan P. Joyce has been observing the online job search world and teaching online job search skills since 1995. A veteran of the United States Marine Corps and a recent Visiting Scholar at the MIT Sloan School of Management, Susan is a two-time layoff "graduate" who has worked in human resources at Harvard University and in a compensation consulting firm. Since 1998, Susan has been editor and publisher of Job-Hunt.org. Follow Susan on Twitter at @jobhuntorg and on Facebook, LinkedIn.
More about this author…