Have you day dreamed about getting a part-time job?
Maybe you're looking for income while you train for a new career or start a business.
Perhaps, you want a way to cut back on the time and pressure of your current job.
Or, you want an income cushion while you are retired.
Unfortunately, for most people, a part-time job remains a daydream because you (or your spouse) are too young to receive Medicare, and you can't do without the health insurance benefits you receive through your employer.
You may assume that the only way you can afford health coverage is through full-time employment.
Full-Time Employment May NOT Be Your Only Option  
Several of my clients have successfully negotiated with their current employers, cutting their hours and keeping their benefits.
One man (who worked for the same firm for twenty-five years) was able to custom tailor his new position, keeping only the responsibilities he most enjoyed.
A year into retirement, another client found she was bored and took an interesting job with benefits from her prior employer. In addition to benefits, this job allowed her to work remotely, giving her more flexibility to travel and baby-sit for her grandchildren.
One of the silver linings in the current job market is that more employers are increasing the number of part-time workers they are hiring. In many cases, health care and other benefits are part of very attractive, complete benefit packages.
Find Opportunities with Large Employers  
The following are just a few of the national employers who hire part-time workers as a significant part of their staff, and offer health benefits:
Banks:

J.P. Morgan Chase, PNC Bank, and SunTrust Bank. Also, many credit unions offer health benefits with part-time employment.

Grocery stores:

Many national chains offer benefits, but some limit benefits to selected regions. Check the stores and the policies in your area. Whole Foods Market, Wegman's, Safeway, Trader Joe's, The Fresh Market, and Publix.

Retail giants:

Such as Lowes, IKEA, REI, Barnes & Nobles, Staples, Container Store, Bassett Furniture, Lands End, CostCo, and Home Depot.

Call center work-from-home jobs

For firms such as Alpine Access, Apple At Home, Amazon, Convergys Home Agent Program, and HSN.com.

Hospitals:

Many offer benefits to their part-time staff.

Many other national firms:

Including UPS, Delta Airlines, Fed-Ex Ground, CVS, Nike, Walmart, Starbucks, Caribou Coffee, Kaplans, Aerotek, and U-Haul.

Federal, state, and local governments:

The U.S. Federal Government and many state and local governments provide benefits for all employees, including those who work part-time.And, don't overlook the US Postal Service — they are located in every community and have a nice variety of jobs.
This is only a sample of the employers with opportunities available.
According to the U.S. Bureau of Labor Statistics July 2018 Employee Benefits :
21 percent of part-time workers had access to medical care benefits.
24 percent of part-time workers had access to life insurance.
Wide Range of Part-Time Opportunities 
When you think about which part-time jobs might be available, realize that virtually any role that someone fills full-time can also be available part-time.
During the holidays and summer, many "seasonal jobs" are available, and many do have benefits. But, all year, most of the "normal" jobs are available as part-time opportunities, beyond the usual wait staff and retail sales jobs, which may or may not have benefits depending on the employer.
Many jobs can be "remote" jobs where you work from your home.
Most organizations have people in various levels of management, accounting/financial management, and information technology (IT), so opportunities in those fields probably exist in most organizations.
Depending on your education, experience, and professional certifications (if required), many jobs may be available for you. Different organizations have different "rules" and procedures, so not every employer will offer benefits with their part-time jobs.
Understand that the job titles listed below are typical job titles. Different employers may use different names for the same job (Admin Assistant vs. Staff Assistant vs. Admin Ninja). Those listed below are the most common job titles used.
Part-time jobs can include many different jobs in these fields:
Accounting & finance jobs:

Accountants, auditors, bookkeepers, financial analysts, benefits administrators, fraud investigator, and other related jobs.

Admin & office jobs:

Administrative assistant, receptionist, facility operations, office assistant, staff coordinator, data entry clerk, and other related jobs.

Bank & credit union jobs:

Tellers, security guards, security officers, customer service representative, associates, member service representatives, and other related jobs.

Education jobs:

College faculty members, substitute teachers, tutors, school nurses, school social workers, school counselors, school aides, school bus drivers, school bus monitors, custodian jobs, food service workers, and other related jobs.

Healthcare jobs:

Doctors, dentists, nurses, physicians assistants, dental hygienists, staff coordinators, admitting officers, practice assistant, medical assistants, and other related jobs.

Information technology jobs:

Data scientists, Java (and other language) developers, IT support specialists, software architects, QA managers, network administrators, IT project managers, UI developers, systems analysts, software engineers, web developers, web designers, data entry clerks, and other related jobs.

Personal care jobs:

Fitness instructors, beauticians, home health aides, nail technicians, makeup artists, massage therapists, and other related jobs.

Retail jobs:

Sales representatives, cashiers, customer service reps, warehouse and inventory workers, drivers, and other related jobs.

Restaurants & hospitality jobs:

Cooks, bakers, waiters and waitresses, bartenders, baristas, front desk managers, front desk agents, housekeepers, maintenance staff, security officer, and other related jobs.

Transportation and logistics jobs:

Dispatchers, truck drivers, van drivers, taxi drivers, driver helpers, package handlers, and other related jobs.
This list of jobs is by no means complete. It probably covers less than 5% of the jobs available, but use this list as a starting point to think about what might be a part-time job for you — with benefits.
Finding the Part-Time Jobs with Benefits 
To find part-time positions listed in your community, search Google using the terms "part time jobs with benefits," and then click at the bottom of the blue box to see all of the jobs.
Also search LinkedIn jobs for "part-time jobs with benefits" to find the right jobs.
Check LinkUp.com, a site that trawls employer websites for listings, many of which are not advertised elsewhere, and job aggregators like Indeed.com and ZipRecruiter.com. Of course, search the jobs in other job boards like your local craigslist.org (first read Using Craigslist to Find a Job).
You will see many jobs advertised, but realize that part-time jobs are the same as full-time positions. The majority of jobs are never listed. Most jobs are filled through employee referral, and you will find out about them by networking.
Check Out Smaller Employers, Too  
If you work for a smaller employer, you are a lot less likely to be offered benefits for part-time work.
If your small employer doesn't offer health benefits, you can still propose that your employer form a group for insurance purposes and offer the option to purchase medical and dental benefits through the group. This will allow you to save on the high cost of individual insurance, protect you from being excluded from insurance because of pre-existing conditions, and likely be more thorough coverage than you would receive on your own.
I once worked for a very small firm with only the owner of the business and three part-time workers. The owner was delighted when I suggested she form a group as she saved money on her own policy and thought offering benefits would make us more loyal. She was right, and the group insurance was a win for all of us.
The Bottom Line
Be careful. Do your "due diligence" and confirm that health insurance and other benefits are available before accepting a job. The result? A wonderful gift of more time for exploration will be yours as you transition into the next stage of your life.
More About Fifty Plus Job Search
---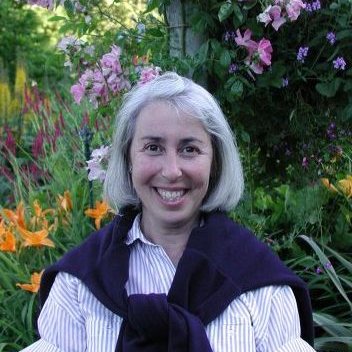 About the author…
Phyllis Mufson is a career / business consultant and a certified life coach with over 25 years of experience. She has helped hundreds of clients successfully navigate career transitions. You can learn more about Phyllis and her practice at PhyllisMufson and follow Phyllis on Twitter @PhyllisMufson.
More about this author…