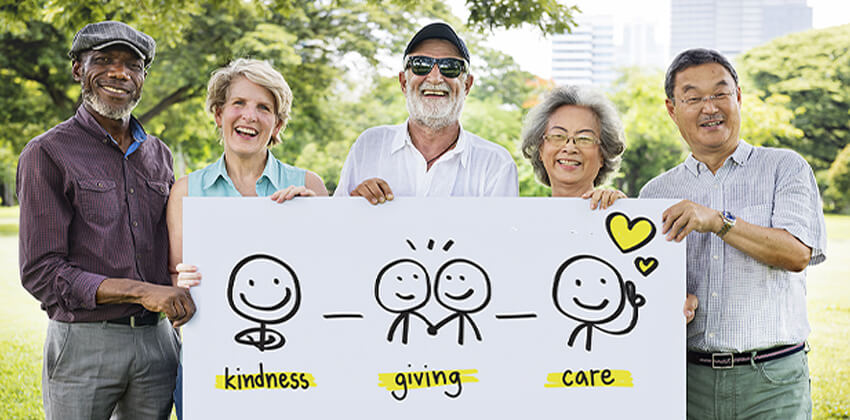 Are you like many Boomers – wanting work with meaning that connects with your values, and a way to give back while earning a paycheck? If so, then consider making the leap into a non-profit career.
Non-Profit Job Opportunities
Non-profits are a multi-trillion dollar sector of the job market that includes charities, universities, hospitals, international relief organizations, and member organizations. They are all mission driven and run by volunteer boards of directors, paid staff, and volunteers.
The non-profit sector is experiencing significant growth particularly in critical service sectors, such as healthcare and social services where the need for services is expanding.
As the US moves out of the recession, there will be openings on every level within non-profits. If you possess skills in direct service, operations, finance, human resources, marketing, development, communications, and executive experience, your skills will be in high demand.
Pluses and Minuses of a Non-Profit Career
What are the pros and cons of working for a non-profit? In a 2002 Brookings Institute survey of worker satisfaction in non-profit, for-profit and government sectors – non-profit workers reported themselves most satisfied with their work.
They described their organizations as "…doing the best, most important work…", by a large margin in almost every area measured.
What contributes to such high satisfaction?
Legacy – There's a long term impact you can make by contributing your experience and talents to a non-profit. Many jobs involve working with future generations, and with important issues like environmental sustainability.
Informality – non-profits tend to be casual and values-driven, offering the opportunity to work with other practical idealists who share similar values, passions and sensibilities.
Flexibility – Because many non-profits are small and informal, organizations may offer hands-on opportunities to take on responsibility and wear many hats, and may be open to flexible job options like telecommuting.
Challenge – If you are someone who is excited by the challenge of solving problems with limited resources, you will be stimulated by the non-profit environment.
Benefits – While salaries at non-profits, at least on lower levels, are in many cases smaller than in for-profit companies, benefits may be more generous.
What are some of the disadvantages?
Wages – When you begin, you can generally expect to have lower pay than you would in business.
Hours – People in non-profits often work longer than 40 hours a week, and there may be evening and week-end commitments for fundraisers and community affairs.
Results – Many of the issues non-profits deal with don't have clear cut solutions. Progress is extremely incremental when you're dealing with issues like child welfare, or refugee problems. This can be frustrating, and lead to burn out.
Expectations – Non-profits may have different or fewer structures than hierarchical organizations, with informal chain of command and role expectations.
Tolerances – Whatever money is raised is funneled into the mission of the non-profit. This can mean working with out-dated equipment and less than comfortable surroundings.
Is a non-profit career right for you?
As with any other career change, if you're considering a transition into a non-profit career the place to start is with self-evaluation. Perhaps the last time you really thought about who you are and what you want in life was in high school or college. Your priorities likely have changed. In addition, you've developed a wealth of knowledge and experience to bring to a new role. It's important then to look at your work and life experiences, and to identify the abilities and skills you most enjoy using, that you want to carry forward into your new career.
But what's different in a transition into the non-profit world is the opportunity to align your passion with an organizations' mission. It's important to explore your interests and motivations. Here are some questions to ask yourself.
What is calling you? What are you motivated to help with, or to change?
What matters to you? Are there issues like education, child-welfare, low-income housing, lobbying, legal services, community development, sustainability, climate change, global health, microfinance, animal welfare, disaster relief, funding for the arts, etc. … that you feel strongly about?
How to Transition:
Research
You can start to learn about the different kinds of roles that people play in non-profits, like fundraising and volunteer recruitment and management, by visiting a non-profit web portal like Idealist http://idealist.org. There you can read job descriptions and begin to get a feel for what non-profits seek in new hires.
Network
Then deepen and widen your knowledge, and build your network in your new field, by conducting informal interviews with people who hold roles that interest you. Ask them how they got started and what experience you need to become a credible candidate. Ask them who else you should meet, what you should read, and what organizations to join.
Volunteer
The most straight-forward way you can build credibility for a non-profit career, is to volunteer. Focused volunteering will help you develop skills and experience for the role you seek and allow you to sample new roles.Volunteering is a great way to:

Confirm whether an organization or role is right for you.
Expand your network.
Find opportunities to lead a project and show leadership.
Raise your visibility in the organization.
Demonstrate your commitment to a cause.

Build more skills
Other options to gain experience and credibility are non-profit board or committee membership, internships, a term of service with an organization like the Peace Corp (many organizations have opportunities, for varying lengths of time), Fellowship programs, and learning opportunities like workshops, certificate programs and community college courses.
Creating a Legacy
People decide to work in the non-profit sector for many reasons but for members of the baby boomer generation some of the larger motivations are:
To leave a positive legacy as a result of their work
To do something that contributes to a cause bigger than themselves
To help resolve societal problems for future generations, and
To answer a call that they feel inside.
If you are hearing the call to contribute to your community, country, or the world, then consider a move to the non-profit sector.
Let yourself be inspired by an idealist from an earlier generation, Margaret Mead, who said, "A small group of thoughtful people could change the world. Indeed, it's the only thing that ever has."
A great site to begin your exploration of a career that combines passion, purpose and a paycheck is "Encore Careers."
For More Information:
Read Boomer Career Pioneer: Changing to a Non-Profit Career at 54.
---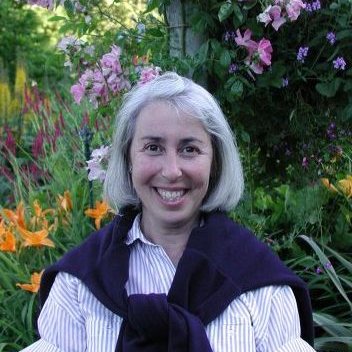 About the author…
Phyllis Mufson is a career / business consultant and a certified life coach with over 25 years of experience. She has helped hundreds of clients successfully navigate career transitions. You can learn more about Phyllis and her practice at PhyllisMufson and follow Phyllis on Twitter @PhyllisMufson.
More about this author…