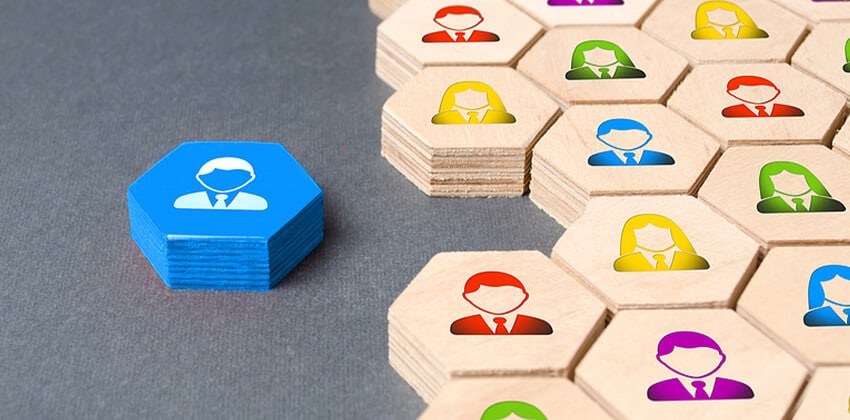 The hiring manager has your resume in front of them. They called you in for an interview, so it seems like they should already know how your skill set matches the position.
But hiring managers like to ask open-ended interview questions like this to get a better feel for your perspective on the job and the company. Sure, they can see your degree or your last job, but that doesn't tell the full story of how you've applied those skills or your deeper understanding of the industry.
Additionally, the interviewer will be able to use your response to gauge your level of enthusiasm for the job and the company as a whole. Generic, memorized responses that you practiced for each of your interviews is going to be a red flag that you're not fully committed.
Why You Should Love This Question
At first, open-ended questions can seem the most daunting. In reality, however, you should cross your fingers and hope that they are the main format throughout the interview. This question in particular gives you the chance to really sell yourself and your qualifications for the job.
Realistically, if you flip that question and consider why this job is the perfect match for you, you'll be able to brainstorm an answer that shows how you and this position were custom-made for each other.
Perhaps it's the ideal next step in your career path, or you've recently gained the needed certifications and now you're qualified. When you reframe that in the context of your skills and experience being the ideal solution for their needs, you'll be able to articulate an answer that makes you a memorable candidate.
How to Craft the Best Answer
Think of this question as an opportunity to give an elevator pitch of your professional life and how it has all led you to this precise moment.
Start With Excellent Research
As with any open-ended questions you're preparing for, your success is going to be dependent on the quality of your research. You should study the job posting, research the company's mission and goals, devote time to exploring their social media, and most importantly, read between the lines to try and determine what the company's priorities are.
Your answer should demonstrate that you understand not only what they are looking for in a candidate but also what makes the company unique and desirable as an employer.
Start by mentioning the specific job title and then explain how your skills, experience, and interests all align with what the company is searching for.
Add in Some Confidence and Personality
This is also a prime opportunity to mention any unique qualifications or skills that might make you stand out from other candidates. Are you bilingual? Do you have an advanced degree in a relevant field? Any awards or recognition you've received throughout your career can be brought up here as well.
The goal is to let your personality shine through while offering tangible experiences that make you a great fit. Examine what in your background is a match for the desired skill set, and then consider a specific example that can bring that to life.
For example, suppose you're interviewing for a sales role. Your response might include that you consistently beat your sales targets by 15% each month.
Be Concise
While you shouldn't be afraid to advocate for yourself, you also want to demonstrate your ability to communicate professionally and concisely. Instead of going over every way you're a match for the role, choose the most impactful two or three skills.
If you can sum up your answer in one minute or less, that's ideal. This question is often used toward the end of the interview, so circle back to any details they've given about the position that you might include.
Think Outside of the Box
In some cases, you might be interviewing for a role that's a little out of your comfort zone. In these scenarios, it's okay to get creative with your answer and think outside the box.
Even if you don't have direct experience in the field, focus on any related skills or experiences that would make you successful. For example, if you're interviewing for a position in event planning but have no previous experience, you could highlight your organizational skills, attention to detail, and ability to work under pressure.
The key is to stay positive and upbeat while showing that you're confident in your abilities. Remember, the goal is to demonstrate why you're the best candidate for the job, not just why you want it.
Avoid Negative Comparisons
Even though you've been asked why you're the best candidate, you should focus on your skills, rather than comparing yourself to other candidates.
Without knowing the other applicants and what they have to offer, if you use comparisons to make yourself sound like the better fit, you're likely to sound arrogant. Keep your answer targeted on "I" responses, focusing on your own unique skills and history.
Practice Makes Perfect
Whether it's this question or any other, practicing before your interview is essential. Not only can it help you notice any awkward pauses or where your answer doesn't flow, but it will also give you a chance to ensure that you've crafted the most persuasive answer.
One of the best ways to practice is with a friend, family member, or professional career coach. A career coach can go over an entire mock interview with you and offer feedback about adjustments you could make.
Sample Answer for "Why Are You a Great Match for This Role?"
If you put all this together, it might sound something like this answer for an event coordinator role.
I'm an excellent match for your event coordinator role because I have three years of experience coordinating events and am fluent in Spanish. I've followed your social media for a while and noticed that you have quite a few international clients, so I'm confident my language skills will help me in this role.
Not only that, but in my previous role, I was responsible for managing and organizing all aspects of events from start to finish. This included everything from managing vendors to handling on-site logistics on the day of the event. My managers have consistently expressed appreciation for my attention to detail and organizational skills. I'm delighted to use those skills for the annual underserved youth events that your company organizes, which is a cause I'm passionate about.
Becoming the Most Memorable Job Candidate
If you truly believe that this is an excellent job for you and your career has been leading you to this point, then with some brainstorming, research, and practice, you'll be able to confidently answer why you're the best match for the role.