As a member of one of the uniformed services, your closet is probably filled with some of the following: Army Green, Marine Green, Navy Blue, Air Force Blue, Mess Dress, Dress Blue, BDU, DBDU, MCCUU, or others — ranging from the "daily work uniform" to the formal occasion uniform; and combat boots to dress shoes.
When you are ready to seek employment for your encore career — after you retire or leave the military — you will need an appropriate wardrobe for interviewing and for your new job.
Appropriate Job Interview Attire
You want to dress suitably for the type of position for which you are applying, the level, and also the culture of the company or agency. For example, a sport coat or blazer may be correct interview attire for a vocational position or very casual IT company, but a suit is probably the standard attire when interviewing for a management position in a bank or law firm.
Here is a general guide for dressing for interviews:
Men:
Director and executive level jobs

Two to three dark suits; belt and shoes should match; socks match color of slacks; several dress shirts (white is best; colors that match your skin tone are fine); several ties (red and deep purple are considered "power" colors); a tie clip or tie bar, one ring per hand, and a simple metal or leather band watch (nothing with a compass and flashlight).

Grow your hair a little before the interview process, if possible. Do not wear facial hair during an interview.

Management level and below

In appropriate situations, a sport's coat or shirt with a tie may be acceptable.
Women:
Purchase two to three suits — a combination of slacks and skirts is often acceptable — but beware, there are companies that still require women to wear skirts and pantyhose — an employer can enforce attire rules.
Wear natural looking makeup.
Nails should be clean and polished.
Avoid perfume and excessive bangles (stick to one ring per hand, a small watch, a necklace or broche (not both), and simple earrings) — not both.
Shoes should be mid-heel.
The investment in interview attire will serve you well once you start your new job — if you wear a suit on the job, you will probably need to purchase more outfits.
If you find out that your office will be casual, you can wear the good suits on important meeting days.
(Tip: If you work in an office that has casual Fridays, then always keep a suit jacket and tie in your office (for men) or jacket for women, to slip on in the event that an important meeting is set up at the last moment, or you find out visitors are arriving from another facility. It can be embarrassing if you are the only one in a high speed meeting, wearing a polo shirt and Dockers — if everyone else is in a suit.)
Other Do's, Don'ts & Tips
Both men and women should remove face piercings and cover tattoos for professional interviews.
Carry a non-government issue pen, and a slim, clean briefcase or binder.
Surveys indicate that a fairly fresh haircut makes a positive impression on interviewers — as it appears neat and tidy.
Check your teeth and appearance just before you enter the interview — use your car mirror or use the restroom in the building before the interview. Bring floss and a lint remover brush in your car. Don't eat or drink on the way to the interview to prevent spilling on your clothes.
Don't wear political or military emblems on your clothes.
In the interview, be respectful, but avoid a constant run of "Yes Ma'am" or "Yes Sir." Certainly this is very polite, but corporate America is more geared to names — call the interviewers by the names you are given when you meet them, i.e., Mrs. Smith or Mary.
A job interview is your chance to make a great first impression in person, to "close the sale" that lands you that new civilian job. Unfortunately (or not), uniforms are not specified or issued for civilian life, so these tips should help you transition smoothly to your new career.
---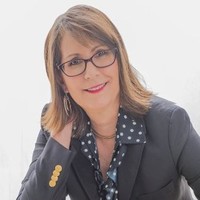 About the author…
Job-Hunt's Job Search Expert for Veterans, Diane Hudson is a military transition job-search strategist and career coach. She designs and composes military conversion resumes and helps position service members for employment in corporate or Federal America. Diane holds eight industry credentials including Certified Leadership & Talent Management Coach and Federal Job Search Trainer & Counselor and owns Career Marketing Techniques.
More about this author…