Establishing a professional digital presence can help you land a federal job! The best method of finding a job is still networking—with a purpose. Social media will catapult your networking and help you land a job faster.
If you have not yet established a professional presence that is working, hopefully this article will help you. Social media has made networking easier, especially for people who do not enjoy networking. However, in this job market, it is a necessity now more than ever.
Social media is a great way to make initial contact and to start the conversation, but it is critical that you take the conversation offline and continue nurturing the relationship on the phone and in person to maximize the results.
Why should you have a professional presence on social media web sites? So you can be found easily and project a professional image.
Did you know that federal recruiters (and background investigators) research candidates online in addition to routine methods?
The top three social media web sites for job seekers are LinkedIn, Facebook, and Twitter. In a nutshell, these free tools offer opportunities for you to cast your net further, design your professional digital footprint, and connect with people you know, or do not yet know, who might be able to help you land that federal job!
LinkedIn LinkedIn is a phenomenal and powerful professional network of opportunity with more than 160 million members—and it is FREE! There are many Federal groups you can join, including people who work in Federal Government or contractors to connect with who may be able to help you network your way to a Federal job.

You can find people working in positions similar to the one you are seeking. Tap into their knowledge. See what groups they belong to and join them to get in on the conversation. Perhaps they know of upcoming positions in their agency. It will be well worth your time to learn all you can about LinkedIn. Start by browsing the menus, or accelerate your learning by taking a webinar.

If you are a Veteran, be sure to do a search of Veteran-related groups. There are numerous groups that include career-related support.

FacebookFacebook is the largest online social media web site and can play a key role in the Federal job search. It was designed to help you keep up with friends and reconnect with people, but it can be extremely useful in helping you obtain a Federal job.

Many Federal agencies have business pages and some are even posting their jobs on Facebook. Perform a search for the agency you are interested in working for to see if they have a business page. Then, "Like" their page to interact with them and to get their status updates on your Facebook page. You can also keep up with what is going on in your industry and in Federal Government on Facebook!

Twitter Twitter is the social network that offers the ability to "follow" people, businesses, organizations, and agencies without being individually connected. Search for recruiters, Federal agencies, businesses, and people you are interested in working for, then "follow" them to get their status updates in your Twitter feed. If they follow you, you can also send them a direct message ("DM") to get access to information not otherwise readily available and to connect on a personal level.

Join in the conversation. Ask questions. Join a Twitter chat. Develop connections with people working in your area of expertise and ask them to keep you apprised of job opportunities. Ask them to connect you to others who might be able to help you.

Watch for job openings and attend career fairs advertised on Twitter!

Web Resume/Social Media Resume Web Resume/Social Media Resume is another approach to establish a professional digital presence. This is referred to as a web resume, web portfolio, or social media resume. Consider this the ultimate way to showcase what you have to offer. Include a blog and demonstrate your value. Social media resumes are finally catching on although the concept and web resume services were established almost 15 years ago. Register your name as a domain name, and set up a website about you and your accomplishments.
Bottom Line
If you have not yet embraced social media from a professional perspective, now is the time! The old saying, "It's not what you know, but who you know" is more relevant today than ever. In order to be found, you have to actively network. Let social media help you. You cannot expect great results by just putting up a profile. Social media is all about meeting people and building relationships. If you are not actively using social media in your Federal job search, jump in! It is a great time to begin. Social media makes networking easier, faster, and more productive!
Best of luck in your Federal job search!
---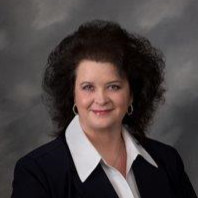 About the author…
Job-Hunt's Federal Job Search Expert, Camille Carboneau Roberts, established CC Career Services in 1989 to provide total career management services to help clients land jobs faster. Expert services include federal resumes, private sector resumes, military-to-federal resumes, and social media resumes and profiles. Contact Camille via email at [email protected], through LinkedIn, Twitter (@CamilleRoberts), or Facebook (CC Career Services).
More about this author…