If you want to get back to work quickly watch this video "Platform to Employment" from "60 MINUTES." Even if you've seen it before, it's worth a second look.
Joe Carbone's program is designed for the long-term unemployed; but the steps indicated will be beneficial for your job search, no matter how long you've been out of work.
Do you have what the program outlines in place in your own life? If the answer is no, with the help of part 1 of this series, and by what will follow in this part, you can create it.
Doing this on your own takes initiative and the willingness to ask for what you want. Are you ready?
This part focuses on what you need to do to keep your skills and experience current.
It is easier to find a job when you are working, whether in part-time or temporary employment, or an internship, fellowship, or other experiential position such as a volunteer position.
Working while you look for full-time work shows commitment and eagerness to work – what employers want.
It is particularly important for Boomers to have current, relevant experience because it will neutralize employers' fears that they have been "coasting" and not keeping up with the times.
Any of these options will not only help you keep up your skills (and possibly gain new ones) but they will also give you a new pool of people to add to your network for support, job leads and references, as well as add to your resume, and help you structure your time and stay motivated.
The "Platform to Employment" program links participants with internship opportunities with companies that are hiring. What a great idea, but still not that common. To find out if there is a program available where you live check sites like "CareerOneStop" or "Encore." (see the links below in To Learn More).
Creating Your Own Opportunity
Most of you will be finding (or creating) your own internship or volunteer opportunity. Here are some tips on how to:
1. Internships:
When you search for an internship you'll find that the majority of existing structured internships are geared to traditional age college students. To find employers willing to host older interns, search for internships that are "open to college graduates of any age" or "nontraditional internships."
An internship may not be right for you. Most internships last for several months and as an older worker you may already be juggling a part-time job and family responsibilities.
2. Volunteering:
The good news is that you can still get current experience by creating your own volunteer position, tailor made for you, where you can contribute your skills, learn and update your experience, and create new connections. When your new employer sees how well you work, you may also get hired!
List the skills you already have, the kind of problems you like to solve, and the skills you want to update or learn.
List organizations you would like to work for that may need your skills.
Pick the first organization to investigate.
Learn more about the organization. Read their website, research them on Google, and follow them on LinkedIn.
Find a person you can talk with at that organization, through your LinkedIn connections or by directly calling and asking who would be appropriate.
Arrange an informational interview to learn more about the organization and their current needs.
Are you interested? No. Then go on to the next organization on your list.
Yes? Tell them you are interested, and that you have some ideas on how you can benefit the organization. Add that you'd like to write a proposal and meet again to present it.
Write your proposal, or letter of interest, or outline. Write your ideas down to clarify what you can contribute and what you want to learn. Include the reasons why you want to work with this specific organization and why you are a great match for their needs and culture.
Arrange another meeting to discuss your ideas and listen to their interest, or their concerns. If they appear to be concerned about taking the time to work a new person into their organization you can point out that as a seasoned worker you will need little supervision.
Clarify your and their expectations for your role and how and when you'll work, and you're hired!
Giving Yourself What You Need to Succeed
1. Do you understand, and are you prepared for, a current job search?
Your resume is age appropriate, headed with a profile, includes your achievements, and is key-word optimized.
You've written a compelling cover letter.
You have a 100% complete LinkedIn profile and have cleaned up any "digital dirt."
You are prepared to common and behavioral job interview questions with stories that outline challenges, the actions you took to solve them, and the results.
You are ready to present yourself with focus, energy and enthusiasm.
2. Do you have the support and structure you need to stay motivated and on track?
3. Are you currently working, and are your industry knowledge and marketable skills up-to-date?
If you can answer yes to all of these questions, congratulations! You are well-positioned to be a convincing candidate.
If some of your answers are no, the best use of your time will be to be proactive and take the actions outlined in the "Platform to Employment" program and in the "Shave Time Off Your Job Search" articles to fill the gaps.
Bottom Line
Give yourself what you need to succeed, and you will see the difference in how employers respond to you. And, the result will be a cut in the time it will take you to land a great new job.
To learn more:
---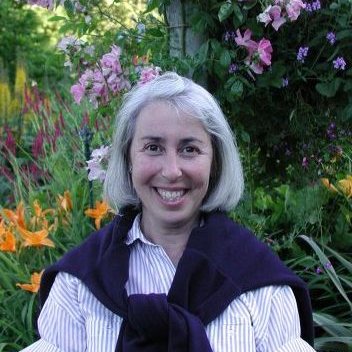 About the author…
Phyllis Mufson is a career / business consultant and a certified life coach with over 25 years of experience. She has helped hundreds of clients successfully navigate career transitions. You can learn more about Phyllis and her practice at PhyllisMufson and follow Phyllis on Twitter @PhyllisMufson.
More about this author…