We don't think of jobs in the military as conferring anything "soft" to members.
Yet, when it comes to the highly-valued and highly-sought-after soft skills required to keep organizations operating effectively, members of the military have a definite advantage.
[Related: What are Soft Skills? Definition & Examples.]
How Veterans Can Get and Retain Good Jobs
At a workshop on workforce development, large corporations described the needs they had for certain skills. All the speakers were worried about the lack of US college students pursuing degrees in math and science, especially advanced degrees.
But all were also concerned about the lack of "soft skills" – for people in all sorts of jobs. What does this mean to you?
Meeting the "Soft Skills" Requirements
There are always going to be jobs for people who can interact with and understand the customer or who have the ability to work within a team effectively.
These are skills almost every military person has learned and can demonstrate on their resume and in interviews.
Here is a short list of common soft skills needed in many jobs. You can use this as a checklist.
Customer Service – understands and meets "customer" (the people who need your work) needs fully
Interpersonal Skills – deals with a diverse range of people effectively
Planning – plans and organizes own (or others') work to meet requirements
Written communications – writes clearly, identifies critical information needed and presents it to achieve desired goals
Oral communications – speaks clearly and effectively, tailors message to audience needs to achieve understanding, presents well to groups.
Listening skills – listens intently to understand others' ideas and views
Integrity – recognized for positive ethical approach, behaves consistently with values
Initiative – self-starter, makes good suggestions
Flexibility – deals with change or ambiguity without increasing stress or creating additional problems
Problem-solving – effectively assesses and resolves problems
Coping skills – handles difficult situations and people effectively
Teamwork– works well with others to achieve desired results
Leadership – encourages others to achieve, creates effective teams, inspires others to do their best.
Conflict resolution – able to identify underlying problem, reach out to others involved, offer solutions for differences.
Create Your Soft Skills Cheatsheet
1.  First rate yourself on each of the skills above.
2.  Where you have good skills, develop a "success story" which tells about an achievement you have in the specific area.
One "success story" can serve as a demonstration of many possible soft skills. You will find that each could answer questions in several areas. Here is an example which could demonstrate Planning AND Problem-solving AND Communications skills.
Selected to provide on-the-job safety training to newly assigned staff, created checklist of critical issues, worked with each person and with small groups to ensure understanding of safety issues and their actions; resulting in lowest rate of accidents in unit in five years.
Once you have looked at the skills checklist and assessed your best, then see how they relate to jobs which interest you. Look at position descriptions or job ads to find the most relevant ones. These need to be included in your resume.
Bottom Line
None of us is ever "too good" at most soft skills. But, you have more such skills from your military experience than most civilians at the same stage of their career. Use them effectively to enhance your resume and find the job you seek.
---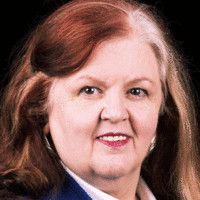 About the author…
Patra Frame has extensive experience in human capital management and career issues in large and small corporations. She is an Air Force vet and charter member of The Women In Military Service for America Memorial.  Patra speaks and writes regularly on job search and career issues through her company Strategies for Human Resources (SHRInsight) and PatraFrame.com where she blogs advice for veterans and other job seekers. Watch Patra's ClearedJobs.net job search tips videos on YouTube, and follow her on Twitter @2Patra.
More about this author…