Re-entering the civilian job market after 3 or 30 years of service in the military (THANK YOU!) can seem daunting, even to the most battle-hardened warriors.
Not to worry! You have faced — and overcome — much tougher situations, starting with basic training a while ago!
Just remember that "know your enemy" still applies, except replace "enemy" with "target employer."
You know your mission. "Attack" this task with the superior strategic and tactical planning skills you have, and you'll develop your job-winning strategies.
Mission: Find a Civilian Job
Focus, research, organize, and implement this project just like you have done for every mission.
1. Define Your Mission:
Your mission is to find a job as a … (what, exactly?)
Not knowing what you want to do will make the difference between a successful mission vs. a much longer, less successful mission.
Would you go to war with the plan "kill the enemy"?  No, you would define the enemy, learn all you could about them, figure out the best time, place, and method to attack, etc. You wouldn't just grab a weapon and run around firing. Same with job hunting, exactly the same thing!
Have your "elevator pitch" ready when you meet someone new in an elevator, a networking event, or a job interview. Keep it short, preferably in less than 100 words.
Be as specific as possible!   Avoid generic responses like – "I like working with people," "I'm a results-driven problem solver," or "I could do anything you need."
Those are useless non-starters, covering everything from taking orders at McDonald's to painting houses, making movies, and about every other job you could name.  It tells nothing about what you really could do for an employer.
This may be the toughest part of your job search – what job to do next. You may have hundreds of jobs you think you could do, but you must narrow it down to one or two options, at most, that really interest you. If you don't know, as specifically as possible, what work you want to find, you won't have an effective job search, and people can't help you.
The classic book, What Color Is Your Parachute? will provide you with a great deal of assistance in figuring out what you want to do for work. The book is updated every year, so look for the latest year at your bookstore or your local library.Do all the exercises. Yes, it takes some time (several hours, not several weeks), but the payoff for you covers the time investment.
Creative Job Search Guide – excellent basic information and a step-by-step job search guide from the state of Minnesota, from figuring out what career is best for you to resumes, cover letters, and job interviews. (A new tab will open if you click the link.)
America's Career Toolkit offers an astonishing amount of information on the civilian job market, including growing careers and jobs by state (with salary info). Pick a bright future. (A new tab will open if you click on the link.)
2. Collect Logistics, Support, and Intelligence:
Note: new browser tabs will open for the links in this section.
Note: you may need another copy of your DD Form 214 (a.k.a. DD-214, your "discharge papers"). If you don't have a copy or can't find it, you may place a request through the National Archives online to get a new copy.
3. Assemble Your Weapons:
You need a couple of weapons and some new tactics before you launch your mission –
  LinkedIn Profile  

Today, LinkedIn is an essential element for successful job search. It provides the "social proof" of your qualifications, experience, knowledge, and even your personality. Employers will search for you in Google, and if they don't find your LinkedIn Profile, you will likely lose some credibility and, possibly, the opportunity.

Job-Hunt LinkedIn Experts, Laura Smith-Proulx and recruiter Ed Han, provide excellent advice in Job-Hunt's Guide to LinkedIn for Job Search. As a veteran, you will have a free one-year LinkedIn Premium account which offers many benefits (and costs $360/year if you paid for it). You'll look unprepared and unimpressive if your Profile is incomplete when you use this Premium benefit. So, don't waste this very useful benefit.

Check out How Transitioning Military Can Maximize Their LinkedIn Profiles for details on how to make LinkedIn effective for your job search.

In addition, check out Job-Hunt's free ebook about leveraging LinkedIn – Branding and Your LinkedIn Profile.

  Resumes  

People trying to help you and employers will need a copy of your resume to remind them who you are and what your qualifications are. The support organizations probably offer guidance and people who will review your resume to offer feedback and suggestions for improving it. There are also numerous books, software, templates (free in Microsoft Word, if you have that), and Websites to help.

Job-Hunt Resume Job Search Experts, Martin Yate, author of the Knock 'em Dead books, and Susan Ireland, author of The Complete Idiot's Guide to the Perfect Resume, provide free resume advice and sample resumes in Job-Hunt's Guide to Effective Resumes. Use these excellent samples as starting points, of course. Don't just copy them.

  Business Cards  

Your local office superstore will print 500 copies of a business card for you to hand out to potential employers and to networking contacts. You can also purchase paper for your computer printer to print them yourself (they aren't quite as professional feeling and they aren't cheap, but they do offer you a great deal of flexibility).

To protect your privacy (and your family), limit the contact information on your business cards to a personal or job-hunting-only e-mail address (like a Gmail address) and a cell phone or other untraceable phone number.

  Networking  

This is how you get things done in the civilian world. Contact the people you know, and get (and stay!) reconnected with them, whether you knew them in high school or college, in your unit, or in another life. Job-Hunt's Job Search Networking Experts offer wonderful advice for succeeding at networking including how to leverage informational interviews which are invaluable for learning more about jobs and employers and also useful for expanding your network.

  Reputation Management

Last, but NOT least — online reputation management is definitely not optional now!

Employers typically Google job applicants before inviting them in for an interview. We have help on Job-Hunt in these articles: Defensive Googling in 5 Steps and Social Proof, among many.  The best defense is a good offense, as you know, so get up to date on this topic as quickly as you can.
You have survived boot camp and, maybe, combat, too. This is a piece of cake in comparison. Really!
4. Launch Your Attack (Campaign)
Implement your plans, complete your LinkedIn Profile, and network your way into your target employers. Not easy or simple, but you have accomplished much more complicated things. Check out and the links at the top of the page and the articles in the right column of this page to find much more help with your job search.
The Bottom Line
Don't underestimate the challenges you will face as you transition to a civilian job. You have had excellent training and experiences and responsibilities far more complex and successful than civilians have had. But they don't really understand that, and you will find very few veterans in the civilian job space.
Apply your training and experience to this mission, and you will succeed! Adapt and overcome!
If you have any questions or issues you'd like covered, please send an e-mail to [email protected].
More About Successful Veterans Job Search:
---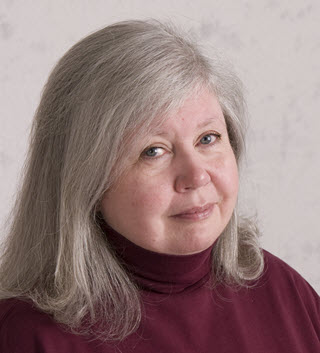 About the author…
Online job search expert Susan P. Joyce has been observing the online job search world and teaching online job search skills since 1995. A veteran of the United States Marine Corps and a recent Visiting Scholar at the MIT Sloan School of Management, Susan is a two-time layoff "graduate" who has worked in human resources at Harvard University and in a compensation consulting firm. Since 1998, Susan has been editor and publisher of Job-Hunt.org. Follow Susan on Twitter at @jobhuntorg and on Facebook, LinkedIn.
More about this author…