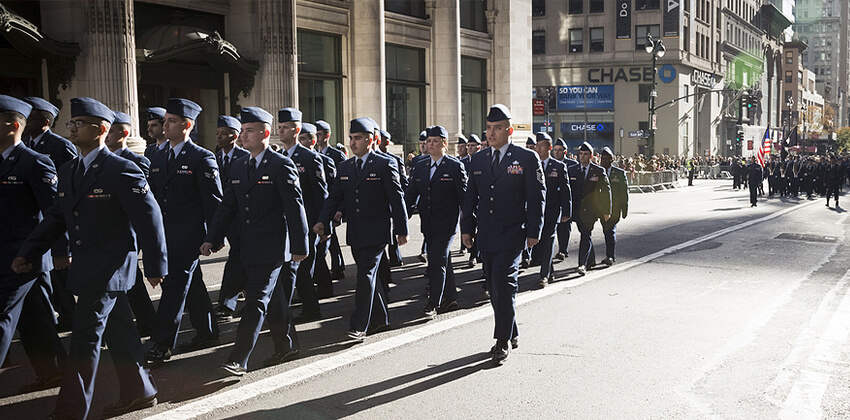 A smart transition involves a lot of planning and research so that you can move into the right opportunity in an organization where you can succeed.
Military members nearing retirement enjoy a relatively high income. If you want to stay at such levels, you will be in competition for jobs with highly trained specialists like experienced CPAs, technical experts in mobile software and cybersecurity, or program managers with deep technical expertise. This means you need to
Assess what you want to do in some detail.
Learn what the requirements are for the jobs which interest you.
Evaluate your skills, education, and experience to match the requirements.
Discover the employers who match your goals and needs.
This process requires intense self-assessment and the development of clear career goals.
Then, it demands detailed research into both job requirements and where the jobs you want are most commonly found.
Next, you must define what you offer of immediate value to employers in the field and jobs you want.
Finally, you must assess whether the jobs which interest you also match your pay expectations.
Decision-Making Process Elements
Decision making is both science and art, and, for your retirement, your decision making should be based on a solid foundation.
1. Develop a List of Target Jobs, Then of Employers
An easy way to learn common job requirements and find potential employers is a simple search on a potential job title on a big job board, such as Indeed.com. Build a list of all the common requirements for specific jobs this way. Do this periodically early in your transition to see who is hiring regularly and where jobs are located. Later you can focus on specific jobs in specific locations.
Once you know the common requirements for the jobs which interest you, assess your skills and experience to see how well you match them. Do you need to add education, certifications, or other specific skills/experience in order to be a good candidate? How will you do this?
If the difference between what you offer and what is required is significant and you cannot meet the requirements, what other options are you willing to consider? Do you meet all of the requirements in another field which interests you? Or do you need to plan for education and internships in your first year or two following retirement instead of moving into a new job immediately?
Once you have a specific job and career field in mind, it is time to research possible employers. Using the list of employers from above, learn as much about each as you can. Sample questions include:
What is the culture like?
Does their culture match your goals and needs? Will you succeed there?
Is your career field's function growing or not?
Is the organization growing overall, maintaining at a high level, or declining?
What is the management focused on? How do they manage the business?
Are they actively buying companies or selling off businesses? Why?
Who works there in your field that you already know?
Select your target employers based on what you learn and your goals.
2. Connect to your Target Companies in Multiple Ways
The best possible connections are those you already know. Start by finding those you know at each target. Also ask your existing connections for referrals to contacts they have at each target. Follow-up with each potential contact and tell them why you are interested in their company and ask specific questions to help you assess the company. As you build this connection, you may be able to convert it into an employee referral. Companies love employee referrals!
Often you may not know someone at a target. Ask your university career services for alumni referrals. Search LinkedIn for all the current employees at your target companies. Find any you know and reconnect. Look for those employees who are active in your LinkedIn groups and talk with them too.
Connect with your target companies on social media. Find their company pages on LinkedIn, Facebook, GooglePlus, or whichever social media you use most and follow them. Look for their corporate recruiters on LinkedIn and Twitter as well and connect with those in your field or function. Many companies have specific recruiters for veterans, use them. Attend job fairs and talk with the people from your targets who are there.
3. Understand Civilian Compensation
Compensation is made up of several elements:
Salary
In the private sector, salary is tied to the value of the job to the employer. It is influenced by the market forces related to both the employer and the job and how the job impacts the work of the employer.
What you need to do when you have selected 1-2 job/career choices which most interest you is to learn what those jobs actually pay. There are a range of ways to learn this.
The easiest one is to use any of the online pay calculators like those found on many big job boards. Unfortunately, most of these are so generic that they are just a rough guideline at best. They look right, but provide averages of averages manipulated statistically for geographic location.
Better in this category are the data at Vault.com and Glassdoor.com, although these are self-reported numbers with their own issues.
Do remember that those tax-free "allowances" you are used to also do not exist in civilian structures.
One of your tasks is to learn to ask questions about salary in your networking and informational interviews.
When you are discussing jobs which interest you with people in those jobs in your network, ask about the pay levels for different levels of the work.
Ask about the trends in pay levels and what other forms of pay, such as bonuses, might be available.
If you belong to a professional organization in your field, check to see if they do salary surveys and get the most recent data. Be sure you learn about pay rates in your preferred geographic location, too, because the pay for the same job can vary widely by location since some locations are less expensive to live in than others.
You want to learn all you can about the most common ranges for the jobs and locations you are interested in. Pay ranges for the same job can be quite different depending on things like:
Employer
Location
How vital the job is to the employer.
How scarce people with the right qualifications are in that location.
Jobs which are in the "core" business of the employer typically pay more than those which are not. Jobs in mid-size companies' core business often pay more than the same in larger companies.
Then you need to assess whether the pay ranges you are learning exist make a difference in what you have chosen to do. Often the answer may be that you need to adjust your salary expectations instead of choosing another field. Or if you have been looking at 2-3 career options you may assess which is better in terms of your expectations.
Benefits
Many military members ignore benefits in their job search and are then shocked at what they are offered. Military benefits include some areas which are much different than civilian benefit structures.
Medical insurance
There are very few employers left who do not charge for some portion of what they pay for employee medical coverage. These charges are often 20-25% of their costs and may go higher for dependent coverage. In addition to what your employer charges you for premiums, many plans require you to pay a fee for each medical visit and/or a percentage of the charges.
Dental and vision coverage
If offered, this is even more expensive.
Vacation and other paid time off
This is more limited than what you are used to. Some larger employers still start everyone off at 2 weeks paid vacation and treat that as non-negotiable, for example. Others may provide 15-18 days of Paid Time Off (PTO), be sure you understand if that PTO includes both sick leave and vacation time.
Learning about benefits is fairly easy with just a little online searching. Once you have targeted employers, you will find that many have benefits information on their website along with other job-related resources.
Pay Raises and Promotions
Pay raises are on a periodic basis which may be 12-24 months. The amount of any pay raises is tied both to the market and to the specific employer's ability to pay. In general, when pay is reviewed about 70% of employees do see a raise.
Promotions are rarely tied to specific time in a position or length of employment with that employer, other than for some entry-level positions. Most often you will apply for new positions and compete with other internal and external candidates.
Many military do find that while they took an initial position at a lower level than held last in the service, they may be promoted once or twice much sooner than others. This is a combination of your past experience and skills along with your ability to quickly learn how to succeed within the organization. Hanging on to your rank and past will hinder that chance significantly.
Continue to Collect Data
As you identify target employers and connect with people in each, ask questions to learn more about their pay and promotion practices. What can you expect? What are the norms?
Gathering all this data on each career option you are considering and then on each employer is a smart way to achieve your goals. It will help you understand what is realistically possible for your new work and compensation so you can adjust as needed.
This data will also help ensure you do not turn down good job offers for the wrong reasons. It will support you in negotiating a good offer into a better one.
More Information About Military Transition
---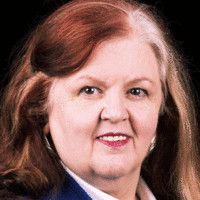 About the author…
Patra Frame has extensive experience in human capital management and career issues in large and small corporations. She is an Air Force vet and charter member of The Women In Military Service for America Memorial. Patra speaks and writes regularly on job search and career issues through her company Strategies for Human Resources (SHRInsight) and PatraFrame.com where she blogs advice for veterans and other job seekers. Watch Patra's ClearedJobs.net job search tips videos on YouTube, and follow her on Twitter @2Patra.
More about this author…