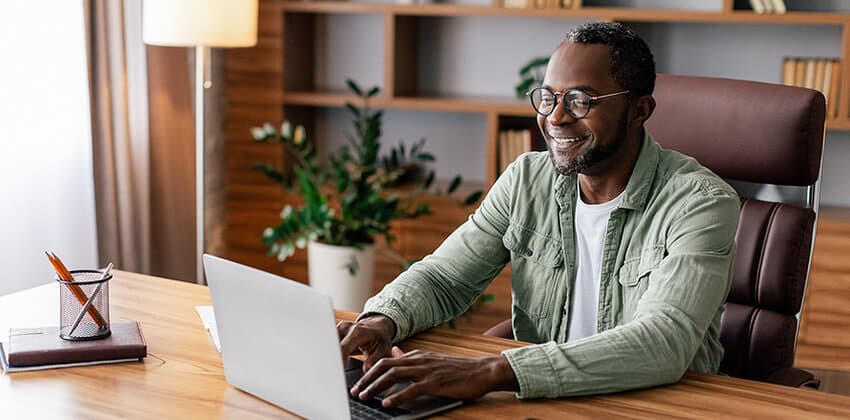 Vulnerability is the word that experienced job seekers use to describe something they desperately want to avoid in their next job search. Getting out of touch with the job market can happen surprisingly fast, even if it's only been a few years since your last job search. Minimize your risk exposure by sharpening or maintaining job search skills.
Are you keeping your job skills up to date? Good move to future-proofing your career! An equally important but often overlooked skill set is the one needed to conduct a job search. Being a savvy job seeker requires a cross-section of skills, including writing, researching, marketing, sales, presentation skills, and cultivating an online presence. Avoid getting overwhelmed when you've lost a job by positioning yourself for success today.
Before you throw your hands up in the air, investigate available resources (many of which are low-cost or no cost). Consider a month-to-month LinkedIn premium membership to test features and determine the benefits. When you are ready to launch a search, you can then renew the subscription to take full advantage of the platform.
Take these five simple steps to get started.
1. Consider Your Resume a Living Document
Your resume remains a mandatory ticket to the game. Don't let it collect dust or you'll delay entry into the game. Update your resume as needed or at least yearly to include position changes, additions to education, certifications, new skills, etc. Capture accomplishments with contributions cited in performance appraisals, acknowledged by awards won or proven with goals achieved through incentive plans. Memories are short and recall is difficult if you don't document along the way.
Get on a recruiter's radar more effectively by archiving your resume on LinkedIn with this feature. On your profile, go to "Jobs," then "Application Settings," click on "Upload Resume," and toggle the switch to "Share your resume with all recruiters." A recruiter can now use the data from your resume and profile to match your skills, experience, education, and accomplishments with the position they are seeking to fill.
2. Treat Your LinkedIn Profile as a Dynamic Marketing Tool
Setting up a profile is step one to being findable by employers, but all you've accomplished at this stage is telling the world you're open for business. Don't assume you now have a placeholder and nothing more needs to be done for if/when you start an active search. Understand that recruiters are always scouting for talent. Most are using the behind-the-scenes LinkedIn Recruiter tool, using search criteria to sort through the 875 million worldwide users. Stay current and relevant.
Periodically review and update these three sections in particular: headline, job titles, and skills. These are the most highly indexed by LinkedIn's algorithms (i.e., they're given more weight than other sections). Recruiters focus their search here, so give them reasons to keep eyeballs on your story.
Headline: You have 220 characters to play with. Are you updating the most visible part of your profile? A year ago, you may have been a lead generator, but now you've progressed to strategic marketer. Out with the old and in with the new. Swap out those descriptors to reflect your current focus.
Job Title: There are 100 characters available. Keep your formal title, but expand it by adding alternate titles and keyword-rich and branding taglines.

Here's an example: Formal (Current) Title: VP Special Assets. Change to: VP Special Assets Officer > Loan Officer > Commercial Real Estate > $50M Portfolio.

Skills: Your top three are visible and should reflect the most marketable ones. Review the balance of skills and reorder as needed. Eliminate outdated skills and add new ones acquired. Use the specific skills LinkedIn offers, don't create your own. Add greater visibility to skills by adding a recommended five to 10 skills to applicable sections of your profile.
3. Cultivate and Nurture Your Professional Community
The single most powerful asset to land a job is your social capital. According to Zippia, "85% of all jobs are filled through networking." Why do people acknowledge the value of networking, yet avoid it until the eleventh hour?
Don't repeat that mistake. Make a simple time investment when you don't need a job. Keep your online and offline relationships going with simple gestures. Message people on LinkedIn with a personal note acknowledging birthdays and work anniversaries, and comment on and share their posts. If you have a close connection, pick up the phone and call them periodically. They will be interested in you if you are genuinely interested in them.
4. Explore Career Options Now
If you are considering a pivot, but you're unsure of exactly where you're headed, start looking at options while you have a job. Here are ways to research the possibilities and start the self-discovery process.
5. Develop Research Skills
The more you know about people, available opportunities, and organizations, the better your ability to make informed choices. Where do you start?
Follow targeted companies on LinkedIn and Twitter. Educate yourself on their vision, mission, organizational changes, competition, etc.
The actions you take on LinkedIn (posting, following, and commenting) are captured by AI and tell a story to recruiters and employers about your affinities and level of engagement. Companies prefer to pursue candidates who engage with their brand online, so get active.
LinkedIn is a search engine, so get the motor running by conducting a Boolean search to find jobs. Recruiters use this method in talent searches, with a string of "operators" using "quote marks," (parentheses), as well as AND + OR + NOT + KEYWORDS.
Here is a super simple example of how to find jobs matching your criteria with titles, location, and preferred sector.
Go to the search bar, enter ("Relationship Manager" OR "Client Success Manager") AND Private Banks AND New York, New York. Select the "Jobs" dropdown tab. Jobs matching those criteria will appear. Click on job alerts for future opportunities matching those criteria.
The Bottom Line
Don't wait until you're out of a job or desperate to get out of a job to acquire and practice job search skills. Prioritize job search skills the way you value job skills, and you'll be market-ready for your next career move.
---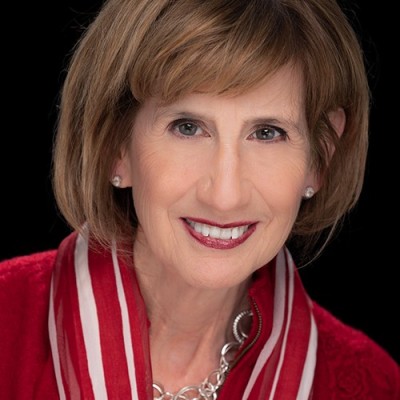 About the author…
Barbara Schultz is the founder of The Career Stager and a mid-career job search specialist. She is a Nationally Certified Resume Writer (NCRW) and a Nationally Certified Online Profile Expert (NCOPE) through the National Resume Writer's Association. Barbara offers career counseling and conducts workshops and webinars on every aspect of the search. Connect with Barbara via her website at Career-Stager.com or on LinkedIn.