As a career coach, I am always interested in finding better ways to help clients discover their purpose in life.
So I was understandably intrigued when I recently received an invitation to a Come As You'll Be party: a night designed to help clarify your vision of the future.
Party: Come As You Will BE!
The invitation came courtesy of Jane Pollak (www.janepollak.com) a business coach with a practice dedicated to leading remarkable women to uncommon success. I've known Jane for years, and have the utmost respect for her, so it was with great anticipation that I read the description of the event. The instructions were as follows:
Here's how to prepare to "Come As You'll Be:"

Step 1: Imagine your greatest vision coming true in your business.

Step 2: Dress for the evening in a way that signifies this success.

Step 3: Bring along any props you may need to show others what you've accomplished. Here are just a few ideas:

Your bank statement with millions in account balances

A copy of your best-selling book

Testimonials from your favorite clients

A magazine cover with you as the cover girl

A review of your restaurant

Your daytime Emmy award

The moment you arrive, and throughout the evening, you will be asked to speak only in the present tense and fully live into your vision of success. I will begin the evening by facilitating self-introductions where you will be invited to introduce yourself and your business as though it is 2017. We will then move into smaller groups, where you will maintain your 2017 self and speak from that perspective.
Transformative Power at Work
Interesting idea, no? Applying the transformative power of "seeing is believing" will help move your career forward in a way that can be difficult to achieve from words alone. When you look a certain way, you think a certain way. And that leads to you acting a certain way.
By employing visuals that reflect and support your new self, you will start to believe that you are actually living your new reality, instead of merely dreaming about it. As the old Chinese proverb says,
"The best way to predict your future is to create it."
New Year, New You!
The start of a new year is an ideal time to throw a Come as You'll Be party, but really you can do this anytime, anywhere. All you need is a few friends, a willingness to step outside your current reality, and the courage to allow yourself to express your dreams.
As I write this, I'm still trying to figure out how I am going to dress for the event. I've already mocked up the publicity flyer for my upcoming book, Second-Act Careers: 50+ Ways to Profit From Your Passions During Semi-Retirement to include the words, "NY Times Best Seller" and "Second Edition" (Heck, why not? She said to dream big!).
Interestingly, although my goals for the book are clear, going through this exercise highlighted that the other parts of my future plans are less in focus: Should I wear a mortarboard to illustrate my interest in working in a college town? Should I dress as a product spokesperson since I think about getting sponsorships for my blog? I'm not yet sure. At the moment, it is all a bit of a blur.
But what is clear is that this invitation prompted me to explore possibilities that I had not yet seriously considered.
Throw Your Own Come-as-You-Will-Be Party
Go ahead and organize your own party. You'll be surprised by the patterns you'll discover and the excitement you'll feel. Remember, sometimes seeing really is believing. Acting "as if" you are established in your new career role, before all the details are finalized, is a powerful first step towards creating a dazzling future of your own.
---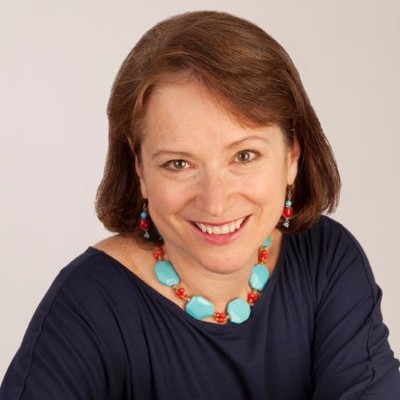 About the author…
Nancy Collamer, M.S., is a semi-retirement coach, speaker, and author of Second-Act Careers: 50+ Ways to Profit From Your Passions During Semi-Retirement. You can now download her free workbook called 25 Ways to Help You Identify Your Ideal Second Act on her website at MyLifestyleCareer.com (and you'll also receive her free bi-monthly newsletter).
More about this author…