If you're looking for a home-based business idea, but don't have a clue what type of business might be a good fit, take a look at your resume for inspiration.
You'll be surprised to discover that the skills and accomplishments associated with your former jobs could provide a strong foundation for a winning home-based business.
Benefits of Transitioning from Work to Home-Based Business
I am a big fan of choosing a business that builds on your work-related experience for several reasons:
Shorter ramp-up time:

When you build on your professional expertise, you won't have to spend hours learning the tricks and peculiarities of a new industry, while simultaneously dealing with the challenges of being a new entrepreneur.

Credibility:

It is much easier to market and sell your services as an "old pro" than as a "newbie." Clients will have greater confidence in your services when you can point to a proven track record of success, strong references, and experience in dealing with a wide range of clients.

Established client base:

If you develop a business in your field of expertise, the odds are good that you can count on your network of former colleagues as potential clients.

Insider's Advantage:

Since you are already familiar with the business and some of the players, you'll also enjoy an "insider's" advantage thanks to your familiarity with the industry's unique set of challenges and opportunities.
Now, I know some of you are thinking, "I don't want to do what I did before!" But, before you dismiss the suggestion outright, let me emphasize that I am simply encouraging you to select the parts and pieces of the jobs that you enjoyed most – and then build on those skills in new and interesting ways.
3 Career Change Options:
Let's take a look at how this might work in the real world:
Old Job Title: Classroom Teacher
Related Home-Based Business Options: online teacher, tutor, curriculum development, SAT preparation tutor, educational birthday parties, educational consultant
Old Job Title: Corporate Accountant
Related Home-Based Business Options: bookkeeper, private tax preparation service, online accounting teacher
Old Job Title: Administrative Assistant
Related Home-Based Business Options: virtual assistant, personal organizer, desktop publishing, personal assistant
Choosing Your Business
Here are some questions to help you explore your work history for clues about your entrepreneurial future:
What aspects of your previous employment did you find most fulfilling? Think about the types of personalities, issues, companies, and business challenges that were most appealing to you.
What aspects of your previous employment did you dislike?
Which business-related skills did you most enjoy using? (e.g., networking, public speaking, research, etc.) Remember to include all of your favorite skills, not just those that were part of your official job responsibilities.
What were your favorite work-related accomplishments?
What kind of work environment brings out the best in you?
What kinds of people do you most like to work with?
What kinds of problems do you like to solve?
Bottom Line
Remember, your old jobs are only a starting point in the brainstorming process. Once you know what you enjoy most and do well, then you can move on to exploring exciting ways to blend your skills with a need in the marketplace, and go on to create a winning home-based business concept.
---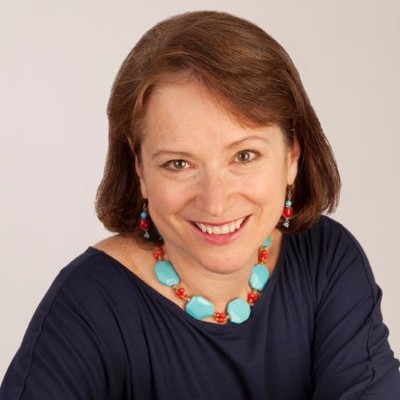 About the author…
Nancy Collamer, M.S., is a semi-retirement coach, speaker, and author of Second-Act Careers: 50+ Ways to Profit From Your Passions During Semi-Retirement. You can now download her free workbook called 25 Ways to Help You Identify Your Ideal Second Act on her website at MyLifestyleCareer.com (and you'll also receive her free bi-monthly newsletter).
More about this author…