Wouldn't it be great to make your living as a blogger?
In terms of a lifestyle-friendly career, blogging is about as good as it gets; you can write about the topics of your choosing while working from any place you desire.
It takes almost no money to start a blog, and, thanks to social media, you can build your audience on a shoestring budget. It's no wonder that tens of thousands of new blogs go online every day.
For tips on how to start your own blog, here's help from ProBlogger.net (an excellent resource on the topic of blogging), How to Set Up Your Blog the Right Way the First Time. Not into do-it-yourself? Get help from a tech friend, or hire a professional (with good references).
Of course, like most ventures, it takes time and persistence before you can transform a blog from a hobby into a money-making venture; and while some bloggers do make a full-time living from their blogs, many more use their blogs as a means to generate supplemental income.
There are two ways to generate revenues from your site; either through direct means (e.g., advertising), or indirectly through opportunities that result from the popularity of your blog.
This month, we are going to focus on the direct monetization channels, and next month we will look at six indirect methods.
The three most popular forms of direct monetization are advertising, sponsorships and affiliate commissions:
1. Advertising:
Advertising is the most popular monetization method that bloggers use. There are many different types of advertising methods, including contextual links, pop-up ads and banner advertising.
Since it takes time for blogs to build-up enough traffic to qualify for private advertising deals, the majority of bloggers secure their advertising through advertising systems such as Google AdSense, and DoubleClick.
Sites with significant traffic, particularly those with high-value visitors, can secure their own private advertising deals, which tend to be far more lucrative than ads sourced through an advertising network.
2. Sponsorships:
High traffic blogs can score sponsorships deals from businesses that want to attract the attention of a unique niche audience. For example, a pet food company might sponsor a customized discount deal on cat treats for a cat site or a cruise line might offer a free cruise on a site targeted to newlyweds.
The nature and terms of the sponsorship will vary from deal to deal and site to site.
3. Affiliate Advertising:
Affiliate programs are where you earn a commission for referring one of your site's visitors to the affiliate's site, and your visitor then either purchases a product or completes a form (that could lead to a sale down the road).
Under the right circumstances, affiliate commissions can add-up to significant income, particularly when there is a strong match between the products you recommend and your reader's unique needs. Of course, you will need to be extremely careful to only refer the best products and services – the last thing you'd want to do is damage the trust of your readers in exchange for a small referral fee.
Bottom Line
Remember, whichever method you choose, this is not a get rich quick scheme. Advertising revenues will increase over time as you build your audience. Be patient, post consistently, and be responsive to your reader's needs. Most importantly, know that advertising is only one of the ways to generate revenue from your blog. So if that model doesn't appeal to you, be sure to check back next month when we take a look at six more ways to make money from your blog.
More Information About Making Money From Your Blog
---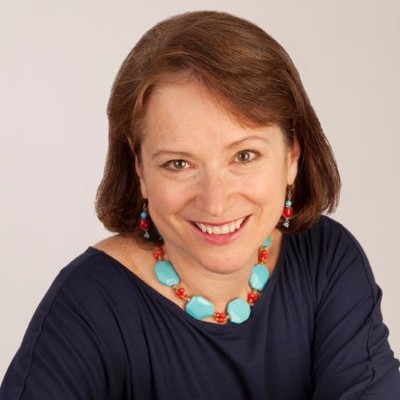 About the author…
Nancy Collamer, M.S., is a semi-retirement coach, speaker, and author of Second-Act Careers: 50+ Ways to Profit From Your Passions During Semi-Retirement. You can now download her free workbook called 25 Ways to Help You Identify Your Ideal Second Act on her website at MyLifestyleCareer.com (and you'll also receive her free bi-monthly newsletter).
More about this author…