No real career yet?
Not sure what you want to do?
Unsure of your next step? Here's help!
What Do I Want to Do Now?
Start by making a list of those careers which you think might interest you. Some may come out of your military experience. Others not.
If you have few ideas on what you want to do, start by thinking about basics.
Do you like to work with things or people or data?
Are you happy or miserable in an office?
Are you good with your hands or mechanical things?
What appeals to you? What did you learn in your military work that you would want to do?
Here at Job-Hunt, we have a lot of information to help you research career options and employers. Another terrific website specifically designed to help veterans figure out what work interests them and what careers they might pursue is MyNextMove, from O*Net.
Your Options: Location
One aspect of what your options are is where you live or want to live. If you love where you live, you will want to find those careers which allow you to succeed locally. If you are relocating, then you want to learn the options in your preferred location.
Don't assume you know all the various career options in your local area even if you have lived there since birth. Most areas have many more than you might be able to list at first.
Once you have some options you like, check out what is available locally. See the employers listed in Job-Hunt's Directory of Employers by State, which includes both government and non-government employers.
You can learn more about local needs through the local economic development agency (generally online, search the term with your city or county's name).
Also do a search on Indeed.com, or any other large job board, using career titles or keywords, plus the location you want, to see what is currently available and what skills or experience are needed. Notice which employers seem to be listing the most jobs that interest you, and check out their websites to see if they might be good places to work.
Take a look at anything which seems interesting and explore it. Seek out people who do the work now. Check out how common the work is in your area – usually you have more job opportunities if you choose a locally common field.
Your Options: Education
I am sure you have heard often enough that education is critical to your future job prospects and income. But that does not mean your only options are a BA or BS. If your chosen career requires that, certainly it is worth the effort. But there are plenty of other education options.
Need information on your GI Bill rights? Check out Post 9/11 GI-Bill Benefits.
Consider the education you received in the military. How does it relate to your potential career choices? Take a look at Transcripts. This service will help translate your military training into college credits in specific subjects.
Look at the certifications you might need for a new career. There are a wide range of careers which only need certifications. You may be able to get these through a local community college or the OneStop (the former employment office in most states) in your area.Could any of your military training and education be applied to these certification requirements? For example, many truck and bus drivers need a Commercial Drivers License (CDL), and there is now a way to transfer your military driver training into a CDL.
Consider an Associates degree at a local community college. Most community colleges offer programs designed in connection with local industries to meet their needs. One example is nuclear technical staff. There is a huge need for people to run nuclear power plants, as current employees are aging. Community colleges near such plants offer programs to train you for such jobs. Another area with many needs is health care – and lots of community colleges offer a variety of related programs.
Consider starting a business. Check out the terrific training programs run by the Institute for Veterans and Military Families. They offer entrepreneurship programs at a number of universities and other locations. Veterans have a higher probability of succeeding in business than people without military experience. (See How Military Veterans Are Finding Success in Small Business from Entrepreneur magazine.)
Fifth, consider getting your BA or BS, or an advanced degree. Lots of careers do require degrees. And much of your military training and education can be used for college credits. Even if you chose not to go to college after high school, you have matured and changed. Don't ignore it if it will lead to work you love.Many colleges and universities have chapters of the Student Veterans of America that also will help you succeed at school, so don't ignore this option.
It is your future – take a good look and choose options that will get you started in a career which interests you now.
Also, take a look around Job-hunt.org for many more ideas, including those in the column on the right.
---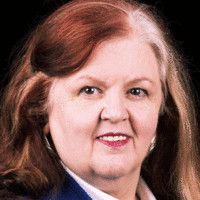 About the author…
Patra Frame has extensive experience in human capital management and career issues in large and small corporations. She is an Air Force vet and charter member of The Women In Military Service for America Memorial. Patra speaks and writes regularly on job search and career issues through her company Strategies for Human Resources (SHRInsight) and PatraFrame.com where she blogs advice for veterans and other job seekers. Watch Patra's ClearedJobs.net job search tips videos on YouTube, and follow her on Twitter @2Patra.
More about this author…