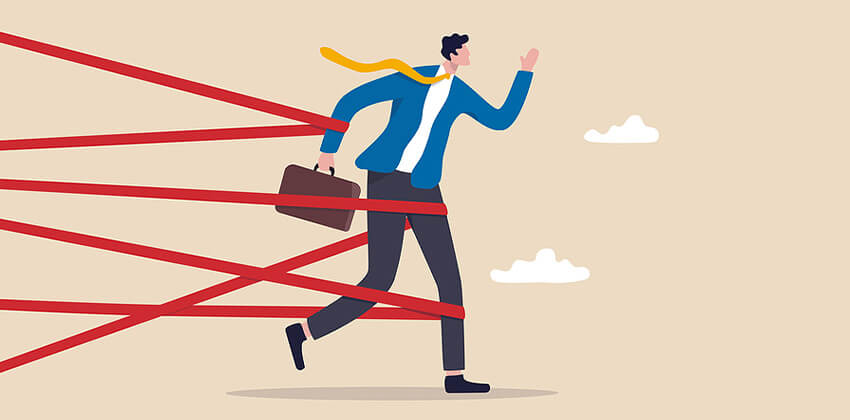 Being unemployed is not an unusual situation. Most of us are unemployed at some point in our careers, whether we have voluntarily chosen to be unemployed to not.
Whether or not your unemployment is voluntary, it can make your job search a bit more challenging. You can't really effectively hide your unemployment, so you need to manage the message about your unemployment status in the various stages of your job search and the different aspects of your online visibility.
Yes! You Can Find a Job!
If you have been involuntarily unemployed for several months, or even years, you are probably very discouraged.
That's understandable and very common.
But, know that, in the USA, millions of people (over 5 million, usually) find newjobs every month!
A large portion of those millions of people with new jobs were unemployed when they landed those jobs.
And, all of those formerly unemployed people aren't smarter, better educated, or better looking than you are.
Finding a job while unemployed is NOT "mission impossible" by any means — as long as you are prepared and proactive in your approach to your job search.
The Key to Finding a New Job
Don't do your job search in solitude! With all of the rejection associated with job hunting for everyone but a very few lucky people, you need help understanding what is dealing with the whole job search process today.
[Read the 5 Steps to Overcome the Challenges of Job Search When Unemployed and the 4 Keys to Finding a Job When Unemployed for more details.]
Where to Get help!
Much good help is available to you, most of it free — or at very low cost:.
In the USA, stop by your local Career OneStop/American Job Centers for free assistance. Counselors and resources are available for you there at no charge. If you live in a metropolitan area with several Job Centers, check them all out to find the one that seems to be the most helpful for you and your job search.
Look for a local "job club" or "job search support group." Job clubs usually meet weekely or semi-weekly and are usually run by a career or job search counselor. They often meet in the local library or in a local place of worship (with or without the religious component). Check your city hall, local library or newspaper, or social media focused on your location to find them. There is usually a small fee associated with meeting attendance — typically $5 to $20 per meeting.
If you can't find a local job club, start your own "buddy group" with other unemployed people you know. Meet regularly, and focus on moving your job searches forward. Don't let your group turn into an ain't-it-awful pity party. to help each other.
Job clubs may have speakers attend the meetings occasionally to help with specific topics, like technology, or to share information about a local employer's employee referral program (ERP) — most employers' favorite way to hire.
Benefits of Job Clubs/Buddy Groups
We have much information here on Job-Hunt to help you, but meeting with other job seekers and getting professional help is essential now.
Simply knowing that you are not the only smart person who has submitted 200 resumes or job applications with no response, will make you see that you are not a failure.
Having another set of eyes to check your resumes, job applications, and LinkedIn Profile is very helpful.
Exchange (give and get) information about local opportunities and employers based on the different people you all know.
Sharing and learning about how different employers use the recruiting technology, how they run their interviewing and referral processes, etc.
Particularly if you've been unemployed for a while or if you were employed for many years before a recent job loss, the whole recruiting process is dramatically different than in the past (2013 and before). Understanding how it works today will be essential to your success.
Handling Unemployment in Your Job Search
When you are unemployed, some common parts of a job search can provide obstacles for you, like handling your gap in employment in your resumes and LinkedIn profiles.
Find solid advice here on navigating through that process:
---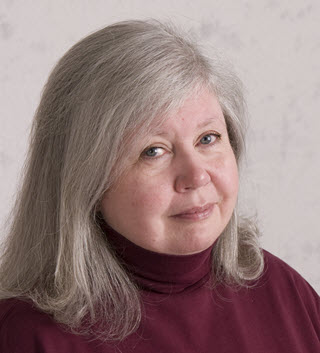 About the author…
Online job search expert Susan P. Joyce has been observing the online job search world and teaching online job search skills since 1995. A veteran of the United States Marine Corps and a recent Visiting Scholar at the MIT Sloan School of Management, Susan is a two-time layoff "graduate" who has worked in human resources at Harvard University and in a compensation consulting firm. Since 1998, Susan has been editor and publisher of Job-Hunt.org. Follow Susan on Twitter at @jobhuntorg and on Facebook, LinkedIn.
More about this author…