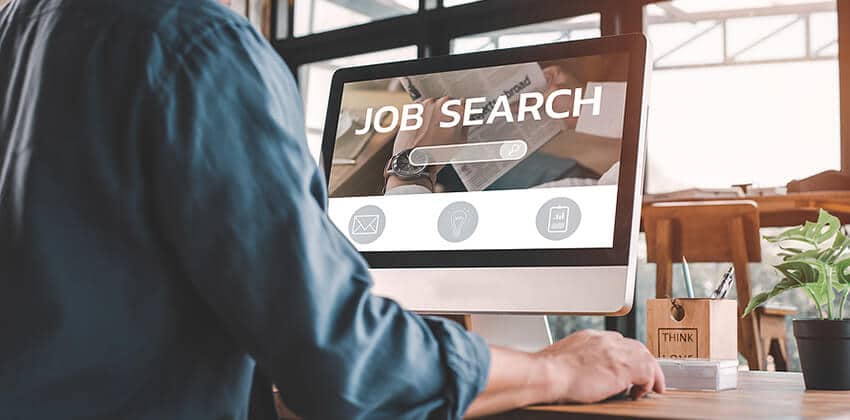 Being unemployed is pretty common, often more than once in your career.
The reasons someone is unemployed are many and varied.
Today, the Coronavirus pandemic has caused literally millions of people to lose their jobs.
Sometimes, the employer shuts down all or part of their organization because of financial or other issues, as we have seen with the pandemic.
Sometimes, we leave a job voluntarily before landing the new job (not a good idea, usually).
Other times, the job ends because of a disagreement with the manager or other employees.
Regardless of the reason, being unemployed creates an "employment gap" on the resume and LinkedIn Profile.
That gap in employment can make a job search more challenging. However, the pandemic has caused most employers to be much less judgemental!
5 Tips for Finding a New Job When Unemployed
Millions of people land new jobs every month, and not all were employed when they were hired. If you are unemployed, you can land a new job, too! This is how:
1. You MUST focus your job search.
"Keeping your options open" and resisting being "pigeon-holed" are instincts that you need to fight, because, with the technology currently used by employers to find and evaluate job candidates, the instinct to be open to any/every opportunity is deadly.
Applying for any/all jobs means you aren't choosy about what you apply for, and you probably apply without meeting the requirements for specific knowledge, skills, experience, or location.
Making too many applications for jobs when you don't meeting the requirements can result in you being viewed as a "resume spammer."
All applications by resume spammers for that employer, through that job board, or via that applicant tracking system, are ignored, even when the "spammer" is actually qualified for a job.
You cannot meet the requirements for every job open, and you probably would not like to do every job that is available. So, figure out the job that is the best fit for your knowledge, skills, and experience. Focus is the key to success today!
Search through a site like Indeed, which is the largest collection of job postings in the world. Look for jobs where you meet most of the requirements. Focus on jobs you would like and would succeed at. Collect the following information:
What are the standard requirements?
What are the typical job titles used?
Which employers in your target location hire people doing that job?
Then, target those jobs with your resumes, LinkedIn Profile and other LinkedIn activities. Focus your networking and outreach toward that job with those target employers.
Today, a generic, keeping-my-options-open, don't-pigeon-hole-me job search is a recipe for failure. Because of today's technology, job seekers must be focused so they can bring all the elements of their job search together and present a consistent image online.
2. Get up-to-date with technology recruiters use.
Employers often compare an applicant's resume with their LinkedIn Profile to verify the "facts" on the resume.
If you do not have a LinkedIn Profile, your application may be discarded. The assumption made is either that you are out-of-date with how business works today, or you are hiding something. (Read more about LinkedIn for Job Search.)
In a 2018 survey by CareerBuilder, 20% of employers indicated that they expect potential job candidates to have an online presence, and nearly half of those employers said that they are less likely to contact a job candidate if they can't find that candidate online.
If you aren't actively involved with LinkedIn (the free membership is sufficient), with an up-to-date, keyword-rich Profile, you are going to be missed by recruiters looking for people with your skills and experience.
Leverage the focus you have discovered in number 1, above, to attract employers to your LinkedIn Profile with the right keywords. (Read LinkedIn SEO: How to Be Found by Recruiters on LinkedIn and The 25 Best Keywords for Your Job Search for more information.)
Be active on LinkedIn every day, if possible, making good posts and comments that demonstrate your knowledge and expertise. (Read How to Leverage LinkedIn Posts for Your Job Search and Strengthen Your Personal Brand by Smartly Sharing LinkedIn Updates and Updating Your LinkedIn Profile for details.)
LinkedIn is an excellent way to build out your network, too, by participating in relevant LinkedIn Groups (members can join 100 Groups) for the location, industry, profession, etc.
3. Don't do your job search in solitude.
Join a "job club" — groups of job seekers who meet regularly to learn and help each other. The U.S. Department of Labor's CareerOneStop site has a "Job Club Finder."
Also, check your local churches and places of worship (where clubs often meet, without a requirement to belong to that faith), local public library, local city hall, etc. Also check with a site like MeetUp.com for groups in your area.
With all of the rejection associated with job hunting for everyone but a very few lucky people, you need help understanding the whole job search process today.
Successful job search today is radically different from successful job search in 2016 and earlier (see the importance of LinkedIn, in #2, above). When you are in a group, you learn from each other, help each other, and have a good reason to get out of the house and away from your computer.
When you join a job club, you have the advantage of seeing that you are NOT the only smart, capable person who is struggling with your job search. You also have a larger local network, the advantage of hearing the news about a local employer who is expanding, being introduced to an employer or another member of your network, and getting other help with your job search.
In addition, you have the advantage of helping others, sharing your expertise and network, and being valued for who you are and what you know.
(Read Finding Help for a Successful Job Search and Beating the Job Search Blues for more information.)
4. Fill that resume gap.
Unfortunately, before the pandemic, many employers made negative assumptions about anyone who was unemployed, assuming the person was watching TV and hitting the "Apply" button while enjoying not needing to go to work. Very seldom true, and certainly not fair! However, that assumption was often made.
The best strategy, even now, is to prove the assumption definitely doesn't apply to you. And, you will find that being busy, with a purpose (described below) will feel right, too.
Particularly if you have been unemployed for six months or more, doing something constructive with your time will not only disprove the bad assumption that may be made, it will also improve your morale, the size of your network, and even your qualifications for your new job..
Best of all, this additional activity can lead directly to a good job:
Work part-time or temporary jobs.

Working a temp job not only keeps you busy, it helps pay the bills, too. See Job-Hunt's Guide to Temporary Employment for ideas on how to do well in temporary jobs.

Take contract/freelance work.

A contracting job can fill six months or more of your time, pay you well (or, at least, acceptably), and lead to either a permanent job or to more contracts (your choice). See Job-Hunt's Guide to Freelance or Contract Work for more information.

Volunteer with your favorite charity or political campaign.

Work in your field or your target job, if possible. This can get you out of your house, build your network, and make you feel like the valued and useful part of society that you are. For example, read Political] Party Your Way to a New Job.

Learn something relevant.

Self-improvement, also known as Professional Development, is something we should all be doing anyway, whether or not we are unemployed. The speed of change in technology and, consequently, society is very high. Keeping up is not optional for your career, and it demonstrates that you are interested in improving and growing your skills and knowledge. It's also a great way to build your professional network.
(For more information, read 5 Options to Fill that Unemployment Gap and Overcoming the Unemployed Bias by recruiter Jeff Lipschultz.)
5. Leverage and expand your professional network
Too many people tell me that they don't have a network. Really? They never went to school with anyone, never worked with anyone, never met anyone outside their family, and don't have anyone in their family? I doubt it!
Being unemployed is actually a great excuse to get back in touch with people you've known and liked in the past. LinkedIn and Facebook are great for finding people you know. Read Finding Your Network, LinkedIn Networking Power Tool: Education, and Secret Networking Powerhouse: Employer "Alumni" for details.
Many job seekers react negatively to the idea of networking, viewing it as "using people." However, good networking is not using people.
If you are, in fact, using people, you are not networking well. If you only ask for favors without any reciprocity, that is using people, so don't do that.
Effective networking is mutual aid. How can I help you?
"Give to get" is the motto of successful networkers. Don't always be asking for favors without first providing something helpful or useful to the other person.
The job clubs mentioned above are a perfect example of that. Read 7 Strategies for Painlessly Building Your Network for tips on growing your network.
Very few of your network members will be people who could hire you. But they may well know people who can hire you, and meeting new people is an excellent way to connect with your new job.
Employee referrals are most employers' preferred method of hiring new employees, and being referred by an employee is extremely unlikely without networking.
Fortunately, good networking for job search really is not hard to do. Today, with most of us hiding behind computer screens, networking takes a little effort. Networking can even be fun!
Read How to Make Employee Referral Programs Work for You and How to Tap into Employee Referrals for more details.
More Tips for Job Searching While Unemployed:
When you are unemployed, some common parts of a job search can provide obstacles for you, like handling your gap in employment in your resumes and LinkedIn profiles. Find solid advice here on navigating through that process:
---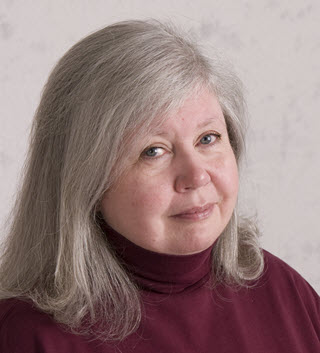 About the author…
Online job search expert Susan P. Joyce has been observing the online job search world and teaching online job search skills since 1995. A veteran of the United States Marine Corps and a recent Visiting Scholar at the MIT Sloan School of Management, Susan is a two-time layoff "graduate" who has worked in human resources at Harvard University and in a compensation consulting firm. Since 1998, Susan has been editor and publisher of Job-Hunt.org. Follow Susan on Twitter at @jobhuntorg and on Facebook, LinkedIn.
More about this author…