I outlined three different ways to earn money from your blog; advertising, sponsorships and affiliate programs.
This month I want to focus on indirect ways you can generate income as a result of the credibility you establish through your blog.
Once you have gained a reputation as the "go-to" expert in your field, you can then monetize your "guru" status through several different channels including:
1. Sale of Information Products:
Writing a blog gives you an opportunity to intereact with your audience and gain a unique perspective into their pressing needs and challenges. As a result, your followers are likely to buy informational products from you (e-books, webinars, audio interviews, etc.) because they value and trust your advice.
You can either sell your own products (creating these products has become increasingly easy to do using inexpensive web-based tools) or you can sell third-party informational offerings in exchange for an affiliate commission.
2. Speaking:
As a recognized voice in your field, you might be able to secure invitations to speak at conferences, workshops, seminars and association meetings. While some of those opportunities are freebies, others pay speaker fees and travel costs.
The size of your speaker fee will vary depending upon your area of expertise, perceived status and the budget of the sponsoring organization.
3. Consulting/Coaching/Teaching:
When you are valued as an expert in your field, people and organizations are willing to pay for your counsel. You might be asked to consult to a company, teach a class or provide ongoing coaching services.
Like all business opportunities, the amount you will be compensated for your services is dependant on a number of variables, but under the right scenario, you could command a hefty fee in exchange for your time, advice and suggestions.
4. Employment and Business Opportunities:
Recruiters often turn to Google when looking for "hot" job candidates. If your blog shows up in the top search results for a given industry, you are going to draw attention from recruiters wanting to learn more about you. That connection could potentially result in you being considered as a strong candidate for a job or attractive business opportunity.
5. Book Deal:
Did you know that the hit movie Julie and Julia evolved from a blog? The creator of the blog, Julie Powell never intended that her online diary would result in a movie.
But her posts about her attempts to recreate 365 days of Julia Child's classic recipes eventually gained so much traffic that she caught the attention of a NY Times reporter who wrote an article about Julie's exploits. That article resulted in a book deal, which in turn became the basis for the movie.
While movie deals are hard to come by, Julie Powell's book deal is not a novelty; other writers have successfully leveraged their blogs to secure book deals from major publishers. (And if you can't get a book deal, you can always turn your blog posts into a book that you self-publish).
6. Freelance Blogging:
Not everyone is interested in writing their own blogs, so once you have created a popular blog, don't be surprised if other people ask if they can hire you to be a freelance blogger. Newbie bloggers might have to start at the low end of the pay scale (under $50/post) but seasoned veterans, particularly people with a strong technical expertise, can command several hundred dollars per post.
Bottom Line
However you chose to monetize your blog, be sure to focus on a topic you really, really care about. As Stephanie Nielson, founder of the successful blog, Couponmom.com noted in a May 25, 2011 article on NYTimes.com, "The first three years I made no money at all, so I had to love what I was doing to keep going."
To learn more about how to make money from your blog, I highly recommend Problogger.net.
More Information About Making Money From Your Blog
---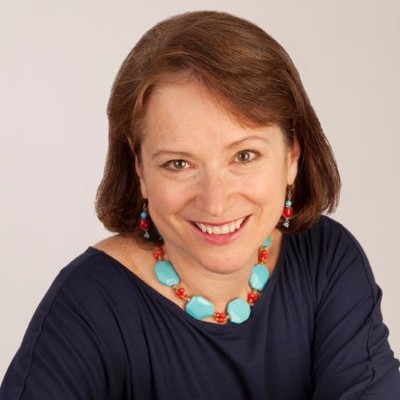 About the author…
Nancy Collamer, M.S., is a semi-retirement coach, speaker, and author of Second-Act Careers: 50+ Ways to Profit From Your Passions During Semi-Retirement. You can now download her free workbook called 25 Ways to Help You Identify Your Ideal Second Act on her website at MyLifestyleCareer.com (and you'll also receive her free bi-monthly newsletter).
More about this author…