Questions to consider: What work would you do if age were not an issue?
Would you be considering a career change?
Would you be thinking about learning new skills to advance in your current career?
Would you be exploring a field that has always intrigued you, but that you haven't considered seriously – until now?
Would you go back to school?
Or would you be planning to finally strike out on your own, start your own business?
So many options today!
What Would You Do if You Were Younger?
Are you inspired by eighty eight-year-old Hazel McCallion? Also known as 'Hurricane Hazel."
She's the eleven-term mayor of Mississauga Ontario, Canada's seventh largest city. In her most recent election, she won with a 98% voter approval rating.
Or are you drawn to the examples of Henry Liu, or Elizabeth and Stephen Alderman? They are among the 2009 winners of the "Purpose Prize" that honors people over sixty who harness their experience to tackle some of the world's greatest issues.
Henry, age 73, transforms toxic fly-ash, the residue from coal-fired furnaces, into safe green bricks.
The Aldermans, both 68, are bringing mental health services to countries torn apart by war and terrorism, to honor the memory of their son, Peter, who died on 9/11.
Some of you who read the first paragraphs of this article are excited by these questions. Others are thinking, "yes, but… I am too old, it is too late."
I agree that if you are a Baby Boomer and your dream is to become an Olympic speed skater, it is too late – to become an Olympic speed skater. But you can still have the heart of your dream.
For example: I once worked with a client who wanted to be an opera singer. Although she had trained in her youth and had some experience performing, when I met her it was many years later. She was divorced and raising four children. In addition to the years since her last performance, she wasn't in a position to travel to perform.

Through considering a series of questions about her experiences with opera and singing she was gradually able to clarify and articulate the heart of her experience.

The heart of her experience, what gave her the most pleasure, was standing on stage, and being the focus of all eyes – not necessarily singing.

She went on to a very satisfying job as a corporate trainer and later developed a successful career as a motivational speaker.
Unfortunately, many more people tell themselves "I'm too old," than those who genuinely have dreams that are age-related. Don't let yourself be one of them!
Assuming you're too old can keep you stuck in your comfort zone, shielded from reaching out for new experiences and continuing to grow, develop, challenge yourself. Wouldn't you rather contribute your gifts to a society that needs your experience?
Don't Let Fear Stop You
It's true that we live in a society that holds many negative biases about aging; seeing aging as a process of decline and disengagement from life. It's also true that most of these negative perceptions are inaccurate; based on myth, or on experiences of aging from long ago. True or not, these views shape societal perceptions about aging, and even more importantly, consciously or unconsciously, they shape the expectations of people in mid-life and beyond.
When you catch yourself saying "I'm too old" or "It's too late," or other limiting ideas about aging, STOP! Remind yourself that what you are listening to is the voice of your fear, and not you.
How much time do you have left? Ten years? Twenty years? Thirty? More? Think back to where you were ten or twenty years ago. What did you do and learn and grow through in those years.
Ten years ago at age fifty I was a career and small business consultant. I hadn't yet had the fascinating opportunity to direct a college career center. I hadn't yet trained as a coach, or in leadership development. Ten years ago I hadn't learned how to make jewelry. Ten years ago I wasn't married. My fifties were the most happy and interesting decade of my life. A lot can happen in ten years if you keep opening yourself to new experiences.
What career adventure would you attempt if age were not an issue? What would you love your life to be like in ten, twenty, or more years. The choices you make, whether they are driven by your desire to learn and grow, or based on your fears, will largely shape your future. The choice is yours.
I am an old man and have known a great many troubles, but most of them never happened. Mark Twain
To learn more:
For a more accurate view of what you can expect as you grow older, and strategies for staying engaged in life while aging I recommend: "Engaged As We Age," from the Sloan Center on Aging and Work that debunks societal myths about aging.
Barbara Sher has written a heartening book about creating your best life at any age "It's Only Too Late If You Don't Start Now."
Visit Encore.org to learn more about the "Purpose Prize."
You can see a video interview with me on this topic by Bill Vick of BoomersNextStep.com (6 minutes).
---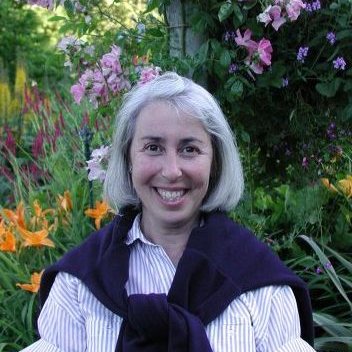 About the author…
Phyllis Mufson is a career / business consultant and a certified life coach with over 25 years of experience. She has helped hundreds of clients successfully navigate career transitions. You can learn more about Phyllis and her practice at PhyllisMufson and follow Phyllis on Twitter @PhyllisMufson.
More about this author…