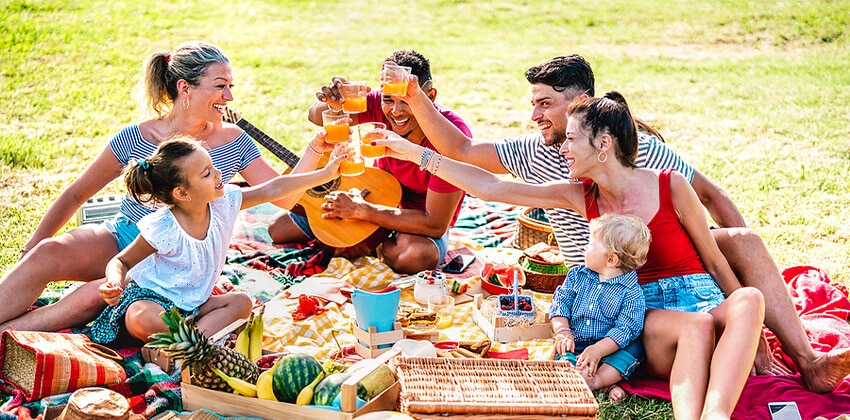 Often the toughest part of re-entering the job market or changing jobs is the salary negotiation process.
Is it a mistake to accept the first offer?
Or, do you risk alienating your new employer if you push for a better salary or compensation package?
Numerous studies show that a substantial "wage gap" exists.
Women are paid, on average, 79% of what men are paid to do the same job.
How to Close the Wage Gap
Since employers are not going to uniformly decide to pay women equitably, negotiating that starting salary seems like a very good idea.
What You Stand to Lose if You Do Not negotiate
According to Dr. Linda Babcock, author of "Women don't ask: The High Cost of Avoiding Negotiation – and Positive Strategies for Change," a woman stands to lose anywhere from $500,000 to over $2,000,000 of income over her lifetime.
Every bonus, every salary increase, and even future positions are based on your starting salary, so the lower that starting pay is, the lower future pay increases will likely be.
By not negotiating your pay, you also run the risk of resenting your job.
This is especially true when you realize that co-workers are making far more than you for the same position.
Most employers also expect that you will negotiate — after all, they almost always offer the lowest possible salary due to the need to keep costs down.
By not negotiating — according to Cynthia Shapiro, author of "What Does Somebody Have to Do to Get a Job Around Here? 44 Insider Secrets That Will Get you Hired" — the employer may question whether or not you are the right choice.
Understand that salary is only one part of a job's "total compensation package" which usually includes benefits like paid vacation time, paid sick time, help with medical coverage, and more.
Why the Wage Gap Exists
While institutional sexism still exists, many other factors have great effect on women's wages.
First, we are the caregivers.
Many of us stay out of the workforce for months or even years to raise our future citizens, as well as take care of our elders. This results in years of lost salary increases. Women also choose occupations that offer more flex time and therefore less pay, to be better able to care for their children.
However, the biggest reason that affects the wage gap is the fact that women simply do not ask for more pay. According to a poll of over 2,000 participants, by Salary.com, 46% of men always negotiate pay, while only 30% of women do.
Obstacles Stay-at-Home Moms Face
Some employers discriminate against mothers who stay at home to take care of their children by valuing them less than their peers. It would be unthought-of for an employer to low-ball the salary of a cancer survivor, offering them less pay due to illness and time out of the office.
1. Employer Discrimination
However, the stay-at-home moms are not alone in facing this salary discrimination. Currently, the long-term unemployed have been dealing with the wage gap created by the large breaks in continuous employment on their resume.
Employers rationalize this gap in pay because of the time and money it takes them to get you up to speed again.
2. Job Seeker Low Expectations
Many mothers accept lower pay without understanding the level of salaries currently being paid, grateful to receive a salary after years out of work with their children. However, accepting lower pay can have a huge impact on any future raises and promotions.
This starting pay will affect your future wages for the remainder of your career and also lower your retirement and social security benefits.
Reasons Women Do Not Negotiate
Many times, women will say – "I don't really care about the money, I just want the job."
Other times, women just do not want to take part in tough negotiations, being afraid that it will create an unpleasant relationship with their new employer.
However, the biggest reason women fail to negotiate is that it makes them uncomfortable.
Over 55% of women feel apprehensive over negotiating salary, but only 39% of men do — according to a survey by Salary.com.
Salary Negotiation Tips for the Stay-at-Home Mother
Start out with including a short, get-up-to-speed time in your initial employment agreement, maybe three months, with the agreement to be re-evaluated at the end of that time, and then transition the salary from the starting pay up to the market value.
1. Salary is always negotiable
No hiring manager expects you to accept the very first offer for a professional, salaried position. The job of the hiring manager is to hire you at the lowest possible cost, so the first offer is almost always a low-ball one.
2. Know your value
Prepare for negotiation by knowing your value and the market value for the position you are applying for. By researching, you will be more calm and confident and less likely to back down.
3. Use a collaborative approach
Avoid statements such as "Is that the best you can do" and instead use a collaborative approach by using the word "We." A statement such as "Thank you so much for the offer! I am excited about the opportunity. I really appreciate the stock option plan, the 401k plan, and the health benefits. But I was hoping for $75,000, as it is near the market value for someone with my level of experience. Is there anything we can do here?"
4. Role play
Before you call to negotiate your salary, role-play the conversation with a friend. Research shows that role-playing before an interview or important conversation results in candidates being less anxious and more confident. Therefore, practice!
5. Negotiate like a woman
Negotiating like a stereotypical man — in an aggressive way — likely will not work and may backfire. Society has bad words for women who negotiate like this, from the "B" word to "pushy," "high-maintenance," and being called "not a team player."
On the other hand, men who negotiate in this fashion are often called "go-getters" and "ambitious."
While this is not right, it is often a reality that we live with. It is commonly believed that women are not as effective in negotiating as men. However, studies show that women really are just as effective in negotiating.
Bottom Line
The key to negotiating as a woman is to remember to have respect, and to imagine you are negotiating for someone else. In effect, you are, because you are negotiating for your family's and children's future!
More About Salary Negotiation
Read more working moms articles.
---
About the author…
By day, Rachelle Lappinen, working mother of two, serves as a college and career advisor for GEAR UP. When Rachelle is not writing her blog or advising her students, she enjoys camping and going to the theater with her children. Follow Rachelle on Twitter at @RLappinen, connect with her on LinkedIn, and follow her blog SolutionsByRachelle.