The version of your resume submitted for job opportunities is very important for gaining the employer's attention and connecting your resume to your online visibility. The days of one-size-fits-all resumes are long gone!
The Best Keywords for Your Resume/Job Application
The right keywords are essential for your success. And the best keywords in a resume or job application are dependent on the job opportunity you are pursuing.
Start with a foundation resume that generally contains the keywords appropriate to the job you are seeking.
More: What Keywords Are, Where You Can Find Your Keywords, and The Top 25 Keywords for Your Job Search
Keep your resume up to date, and use the technology (word processing software, blog software, social networks) to effectively demonstrate that you and your skills are up-to-date with the demands of the market.
Customize the Keywords in Your Resume for Each Opportunity
Carefully include the keywords relevant to the specific opportunity in your resume so it will be found.
The right keywords will get your resume noticed by employers whether they are searching through their email, a resume database, or an applicant tracking system.
"Have managed both LinkedIn Groups and Facebook Pages to…  Established Twitter and Pinterest accounts for…"
Name Your Resume File Effectively
Be sure to save your resume with a file name that is useful and meaningful to employers.
You want employers to be able to find your resume quickly and easily on their computers, and you want to make it clear what your field is.
Employers may receive hundreds of resumes, most of them simply named "resume.docx." When they are trying to figure out which resume belongs to what person or job, this is very annoying.
Be smart, and be easy to find. Include your name (last name first) plus the word "resume" and important keywords in the file name. For example,the file name for Mary Jane Smith's resume could be Smith-MJ-CPA-resume.doc or Smith-MJ-administrator-resume.doc.
More about Keywords:
More about Internet Resumes:
More about Social Media:
More about Resumes:
---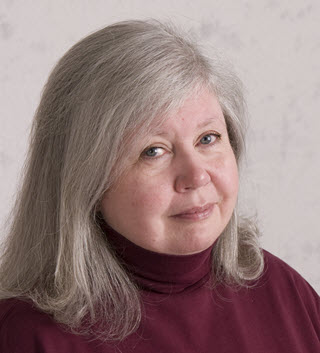 About the author…
Online job search expert Susan P. Joyce has been observing the online job search world and teaching online job search skills since 1995. A veteran of the United States Marine Corps and a recent Visiting Scholar at the MIT Sloan School of Management, Susan is a two-time layoff "graduate" who has worked in human resources at Harvard University and in a compensation consulting firm. Since 1998, Susan has been editor and publisher of Job-Hunt.org. Follow Susan on Twitter at @jobhuntorg and on Facebook, LinkedIn.
More about this author…