The version of your resume submitted for job opportunities is very important for gaining the employer's attention and connecting your resume to your online visibility. The days of one-size-fits-all resumes are long gone!
The Best Keywords for Your Resume/Job Application
The right keywords are essential for your success. And the best keywords in a resume are dependent on the job opporunity you are pursuing.
Start with a foundation resume that generally contains the keywords appropriate to the job you are seeking.
[Related: What keywords are, Where you can find your keywords, and The top 25 keywords for your job search]
Keep your resume up to date, and use the technology (word processing software, blog software, social networks) to effectively demonstrate that you and your skills are up-to-date with the demands of the market.
Customize the Keywords in Your Resume for Each Opportunity
Carefully include the keywords relevant to the specific opportunity in your resume so it will be found.
The right keywords will attract the attention of employers whether they are searching through their email, a resume database, or an applicant tracking system.
Your name may be the most important set of "keywords" on your resume. Your "professional screen name" is the version of your name that you use for your professional activities on a computer (tablet and smart phone) screen. Claim that version of your name with your LinkedIn Profile, and use it for your other online professional/work-related activities.

Assuming you formatted your resume correctly and submitted it in the manner requested, one of the first things someone will probably do is do an Internet search on your name. And, what they find needs to be "clean" – no bad stuff associated with that name, even if the person with the bad reputation is not you. Mistaken online identity can quickly de-rail your job search.

Customize your resume for each opportunity.

The "objective" on your resume should mirror the job title of the job you are pursuing. If the job title is "Administrative Assistant," then your resume should look like this – "Objective: Administrative Assistant at [employer name]."

The body of your resume should include other terms used in the job description, as appropriate for you. For example, assume that the position requires expertise with Microsoft Office products including Outlook calendar and email, Word, Excel, and PowerPoint, your resume would look like this:

Five (5) years of experience with Microsoft Office Outlook (both calendar and email), Word, Excel, and PowerPoint.

Don't exaggerate your qualifications, but, when you meet the requirements, be sure to include them using the terminology in the job description.

Become a "slash person" if the job title is unusual.

For example, maybe your job title is "Admin Wizard" in your current job. That's a pretty unique job title, and you won't find many other employers using that same title. However, when you look at job descriptions for jobs you want, you find that most of the world calls someone doing that job an "Administrative Assistant."

So, in the resume you submit, use a combination job title for your current job, like this — "Admin Wizard/Administrative Assistant." This enables employers to understand what an Admin Wizard really does. It also connects them to your LinkedIn profile, showing them that you are doing an administrative assistant job, even though your job has a unique job title.

Include both the relevant acronyms and the phrases that explain what the acronym means.

The body of your resume should contain both the acronym and the phrase explaining it to cover each kind of possible search. Both versions don't have to be in the same sentence or paragraph, although that can be handy. For example –

Member, American Marketing Association (AMA) Certified Project Management Professional (PMP Certification)

Be sure to use both the acronym and the phrase in your resume, even if you don't have room to put them side-by-side. Having both present will increase the probability that your resume will appear in the search results whether the recruiter searches on the acronym or the phrase that it represents.

Be inconsistent.

If you were being judged on your writing skills, this wouldn't be an advantage. In the resume search-ability/SEO game, however, it is an advantage. So, without destroying the meaning of the words on your resume, be as creatively inconsistent as possible.

For example, if you are looking for a job using social media, include all versions of the terms: "social media" and "social networks" and "social networking" plus the names of the most popular social networks.

Be complete.

Don't assume that people will only be searching on the umbrella term. Continuing with the social media example, name the specific social networks you can use: "Facebook" and "LinkedIn" and "Twitter" in addition to the terms "social media," "social networks," and "social networking" (as above), so your resume will pop up in the results regardless of the exact term used by the recruiters in their search.

"Have managed both LinkedIn Groups and Facebook Pages to… Established Twitter and Pinterest accounts for…"

Add a section near the top of your resume named "Skills" or, even, "Summary."

Concentrate as many of your key words as possible in this section. For an example, check out our sample ASCII text resume. It has a "Skills Summary" section which is really a collection of keywords – the nouns, noun phrases, and action verbs, that best summarize the experience and skills as well as education and relevant association memberships.

Include the word "resume" in your resume.

Yes, they do know it's a resume, but often, in haste or out of habit, they search on the term "resume" anyway. If the word "resume" is not on your resume, your resume might not be found. So cover this base, just in case…

Put it in the top line (e.g. "M. J. Smith's Resume").

I recommend using the simple version of the word, "resume," rather than the more formal version "résumé," simply because the vast majority of people will search on the simple version of the term because it is the easiest to type with a standard American keyboard.
Name Your Resume File Effectively
Be sure to save your resume with a file name that is useful and meaningful to employers.
You want employers to be able to find your resume quickly and easily on their computers, and you want to make it clear what your field is.
Employers may receive hundreds of resumes, most of them simply named "resume.docx." When they are trying to figure out which resume belongs to what person or job, this is very annoying.
Be smart, and be easy to find. Include your name (last name first) plus the word "resume" and important keywords in the file name. For example,the file name for Mary Jane Smith's resume could be Smith-MJ-CPA-resume.doc or Smith-MJ-administrator-resume.doc.
More about Keywords:
More about Internet Resumes:
More about Social Media:
More about Resumes:
---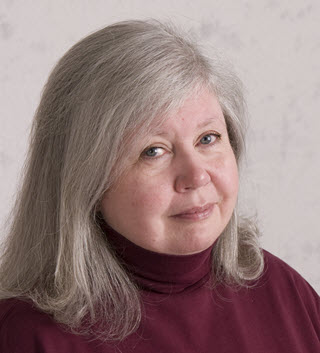 About the author…
Online job search expert Susan P. Joyce has been observing the online job search world and teaching online job search skills since 1995. A veteran of the United States Marine Corps and a recent Visiting Scholar at the MIT Sloan School of Management, Susan is a two-time layoff "graduate" who has worked in human resources at Harvard University and in a compensation consulting firm. Since 1998, Susan has been editor and publisher of Job-Hunt.org. Follow Susan on Twitter at @jobhuntorg and on Facebook, LinkedIn.
More about this author…