Ensuring that your social profiles, especially LinkedIn, include the best keywords for your career and next job is essential for your success, a fact that too many job seekers miss.
Using the right keywords in your profiles will bring employers and recruiters to you.



Think of your social profile, like your LinkedIn Profile, as a permanent billboard you have on the Internet's "super highway." It's always visible to employers who are shopping around for great job candidates.
Your social profiles are also always visible to your current employer, too, so be circumspect if you are employed.
The Best Keywords for You to Match
The insider secret to best keywords is to think like your "customers" in this process – your target employers.
Much like job seekers searching for jobs, employers and recruiters search for job candidates based on three main criteria:
Job title of the job they are trying to fill
Skills required for the job
Location of the job
As a job seeker, focus on these 3 groups of keywords. Build your best keywords, for each of these 3 groups, into your social profiles, particularly your LinkedIn Profile.
[MORE:The Top 25 Keywords for Your Job Search and How to Double or Triple Your LinkedIn Visitor Traffic with Keywords.]
1. Job Title
Research a large site like Indeed.com to see the job titles used by your target employers for the job you want. Then, add that title to your social profile.
For example, if your current job title is "staff assistant," but your target employers call that job "administrative assistant," your profiles will need to contain the job title "Administrative Assistant" for it to be found by employers searching on those keywords.
On LinkedIn, you can do this by:
Changing your Professional Headline from "Staff Assistant" to "Staff Assistant | Administrative Assistant, in the intensive academic environment of a top business school."
Change your current job title from "Staff Assistant" to "Staff Assistant | Administrative Assistant."
If earlier job titles with other employers are really the same as administrative assistant (really the same!), modify those as well. For example "Junior Staff Assistant" could be changed to "Junior Administrative Assistant" as long as the duties are the same.
Change your other professional social media profiles to match, focusing on the ones you use professionally, not for political or sports rants and naughty photos. And, if you submit a resume for an opportunity, be sure that the resume also includes the same job titles.
[More: Personal Branding: SEO for Your LinkedIn Headline.]
2. Skills Required
Again, research a large site like Indeed.com to see the requirements and qualifications needed for your target job and then be sure to use those terms in your social profiles.
If the job descriptions typically specify Outlook email and calendar skills, describe yourself as having "Outlook email and calendar experience" rather than simply "Outlook experience."
If the job descriptions typically require applicants who have supervised other staff members, and you meet that requirement, then be sure to include the term "supervised other staff members" rather than "oversaw the work of…"
When appropriate for you, using the employers' exact terminology will help ensure that your Profile turns up in all of the searches.
Again, apply this logic to all of your social profiles as well as the resumes you submit for specific opportunities, too.
[MORE: Choosing the Best Keywords for Your LinkedIn Profile.]
3. Location
Most employers want to hire people who are local to their job opportunity. So, it is smart to include your location – or your target location (if you are willing to pay your own moving expenses) – in your social profiles.
Look where most of your target employers have locations – the city or town or neighborhood – and add the one that is used most often to your social profiles.
I do NOT recommend publishing your home address to the Internet via social media, but including the name of a region, town, or neighborhood is appropriate and sufficient.
A resume submitted directly to an employer may certainly include your home address, but a social profile is very public – exposing very personal information to too many people, in my opinion.
[More: Why and How to Protect Your Privacy in Your Online Job Search and Your CyberSafe Resume]
Bottom Line
Don't fudge or exaggerate your skills and experience, but, whenever possible, match the words in your profiles with the words employers use. Those are the most important keywords for you. When you use the right keywords in your social profiles and Internet resume, you won't need to hunt for jobs. The jobs will find you.
More about Keywords:
More about Resumes:
More about Social Media:
---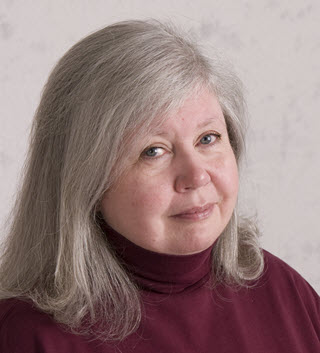 About the author…
Online job search expert Susan P. Joyce has been observing the online job search world and teaching online job search skills since 1995. A veteran of the United States Marine Corps and a recent Visiting Scholar at the MIT Sloan School of Management, Susan is a two-time layoff "graduate" who has worked in human resources at Harvard University and in a compensation consulting firm. Since 1998, Susan has been editor and publisher of Job-Hunt.org. Follow Susan on Twitter at @jobhuntorg and on Facebook, LinkedIn.
More about this author…