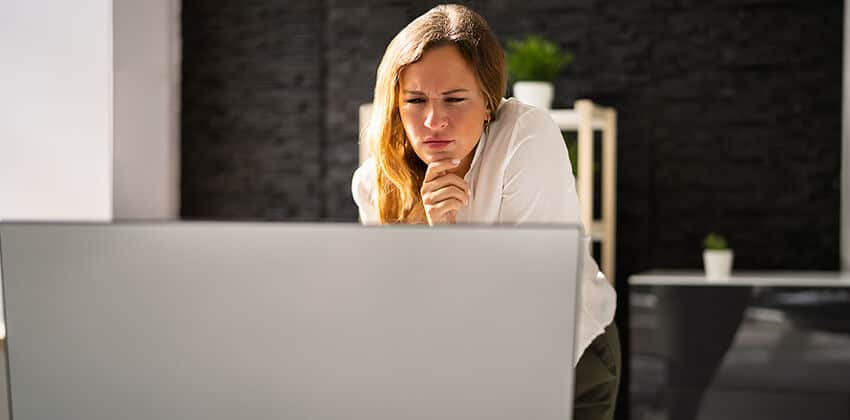 Once you reach the executive level, you should elevate your job search strategy to a higher level as well. Recruiters and hiring managers have different expectations for candidates who are conducting an executive job search—and as a senior-level job seeker, you should be prepared to not only meet but exceed these expectations.
Keep in mind these key points that executives need to be prepared for and plan for when job searching.
Search With Clarity
Linda Shaffer is Chief People and Operations Officer at Checkr, a leading HR technology company, where she handles the people and legal teams. Based on her extensive experience in hiring and doing HR for hybrid teams, Shaffer believes it's important to have a clear understanding of what you're looking for in an executive position.
"What are your goals and objectives? What are your top priorities?" Shaffer said. "Knowing this will help you to narrow down your search and target positions that are a good fit for you."
Consider Hiring a Coach
As you think through the answers to those questions, it may help to have a guide.
Bonnie Whitfield, Human Resources Director of Family Destinations Guide, suggests that if you haven't had any professional coaching before, the executive-level job search would be a good time to start.
"A coach can help you polish up your resume and cover letter so they're ready for prime time," Whitfield said. "They'll also help prepare you for interviews with questions like, 'What is your greatest strength?' or 'What is your biggest weakness?' The answers will come more easily after working with a coach because they'll give you examples of what other people have said in similar situations, so that you can use those same words to answer questions during an interview."
Know Yourself
Another area where a professional coach can help is in understanding what you bring to the table as a job candidate.
Senior-level managers have a career's worth of experience and skill-building under their belts, and as an executive job seeker, you need to be able to distill your background down into key selling points about your expertise and offering.
With this in mind, Shaffer emphasized that it's important for executive job hunters to have a strong understanding of their most significant qualifications and experience. "What makes you stand out from other candidates? What are your key strengths and weaknesses? Be prepared to highlight your qualifications and sell yourself to potential employers," Shaffer said.
Research to Align Your Skills With the Company
In addition to knowing yourself, you also need to understand what the hiring manager is looking for—and ensure there's a fit.
Kimberley Tyler-Smith, an executive at the career tech platform Resume Worded, reminds executive candidates that not every company operates the same way or requires similar skill sets from their employees.
"Some companies may want executives who are more focused on strategy," Tyler-Smith said. "In contrast, others might prioritize people who can get things done quickly and efficiently—it all depends on the company's needs. This is why it's essential to do some research before going in for an interview, so you can be sure that your skills and experience align with what the company is looking for."
Grow Your Network
When you're at the executive level, it's not just about what you know—it's also about who you know, according to Whitfield.
"It's important to be aware of that and make sure that your network is as strong as possible when you're searching for a new position," Whitfield said.
She added that exec job seekers should keep in mind that networking isn't only about reaching out to people who may be able to connect you with opportunities—it's also about being open to connecting with those who may not have a job opening directly related to your current career path at the moment but who could still become valuable mentors or contacts down the road.
Be Prepared to Negotiate
At the executive level, you have ample experience in the last stage of the job-search journey: negotiation. Leverage your career learnings about advocating for yourself and what's important to you in an offer.
"When you do finally receive a job offer, be ready to negotiate salary, benefits, and other important factors," Shaffer concludes. "Don't accept the first offer that comes your way. Try to negotiate for the best possible package."
However, as experienced as you are and no matter how well you advocate for what you want, it may still be necessary to have a backup plan.
Tyler-Smith pointed out that while many companies are interested in having experienced executives on their teams, not all are willing to pay top dollar for that experience. "If you're looking for a new job as an executive, it's essential to be prepared for this possibility and create a plan B if it turns out that your salary expectations are too high for the role," she concluded.