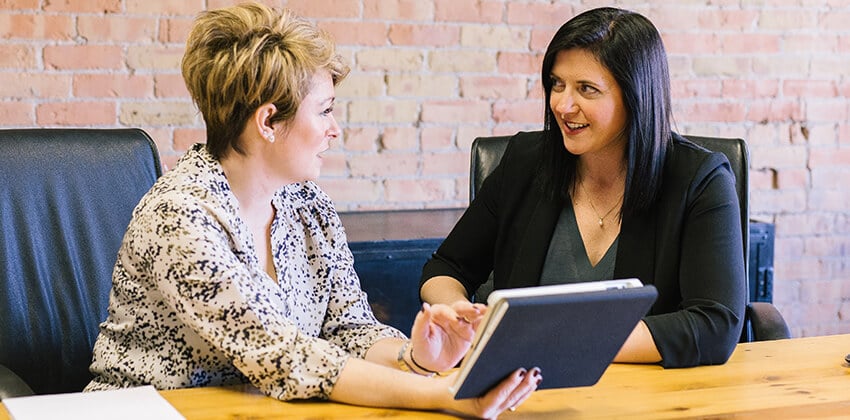 Whether you've been laid off, are looking to change career directions, or just want to try being in business for yourself, consulting may be the answer.
There are often consulting opportunities even when there are fewer full-time jobs.
Consultants can help businesses fix problems and cost less than hiring an employee.
Think about your skills and knowledge. Can they be used as a consultant?
The Benefits:
As with any temporary assignment, consulting allows you to view a company from the inside. And they get to "try you out" without making a long-term commitment.
This could give you the edge if they decide to hire. You also may conclude that it's not the right place for you, and you can leave without much effort.
It's always best to look for a job when you have a job, and a consulting gig puts you in that position.
You'll get to meet contacts who could be valuable in finding the next job. And you'll be better able to stay up-to-date with the latest trends in the industry.
Getting Started:
To get started, try to attend an association meeting. The Institute of Management Consultantsis one place to look. They have chapters in most major cities. Try the American Management Association website for other ideas. Usually such meetings have a speaker or topic of discussion and offer great networking opportunities, too. Some even have referral networks. You can learn what other consultants are doing and maybe even find a mentor or partner.
You might want to enroll in a community or adult education program about becoming a consultant or starting your own business. The U.S. Small Business Administration also runs classes in many locales, so check www.sba.gov for more information.
The biggest challenge for new consultants is finding projects. Begin with your former employer(s). They already know you and your work so you only have to sell your services. And don't underestimate networking. Referrals are the best source of consulting opportunities.
You may find consulting to be preferable to being employed. Congratulations, you've just found your new job.
More Information:
---
About the author…
Dr. Jan Cannon, Job-Hunt's Mid-Life Career Expert, is author of Now What Do I Do? The Woman's Guide to a New Career, Find a Job: 7 Steps to Success, Finding a Job in a Slow Economy, co-author of Exceptional Accomplishment, and a career professional for 20 years. Visit her website, https://www.cannoncareercenter.com for more career advice and help.