LinkedIn has become essential and unavoidable for job search in most professions and industries simply because it is very useful for recruiters and employers.
LinkedIn allows recruiters and employers to find candidates qualified for their jobs, rather than sifting through the unqualified applicants resulting from job postings.
Recruiters trust LinkedIn to provide a relatively accurate picture of job candidates because our colleagues, friends, and family see what we have posted.
Being visibly dishonest on LinkedIn puts both your reputation and your personal brand at risk because of your Profile's visibility to friends and colleagues.
Be sure that your resumes and job applications agree with the facts you publish on your LinkedIn Profile. They will be compared by employers, and discrepancies are viewed very negatively.
LinkedIn is not a set-it-and-forget-it magic carpet ride to a new job.
For an effective LinkedIn experience, you'll need to spend time carefully developing your Profile, building your connections, and actively participating on LinkedIn at least 15 to 30 minutes a day — longer if you are currently unemployed.
5 Essential Elements of an Effective LinkedIn Presence
Regardless of your job search or career goals, these LinkedIn components are essential to your success on LinkedIn.
1. Clear Professional Focus
A vague Profile which seems to indicate that the member is open to marketing, administration, finance, and sales is useless. Employers view Profiles with a lack of focus as someone who can do a "little bit" of several things but are not "expert" — or particularly interested or experienced — in any one thing.
Your LinkedIn Profile should build upon your past — your education, experience, and accomplishments, in current and previous jobs, and then focus on your current (and future) professional life.
An effective LinkedIn Profile makes your professional expertise clear to anyone who views it.
This focus is particularly important in the Professional Headline, About, Work Experience, and Skills sections.
Do NOT Be a "[Fill-in-the-Blank] Professional"
I've seen too many LinkedIn members have useless Professional Headlines, describing themselves as a "[Whatever] Professional" in their LinkedIn Professional Headline. A terrible waste of valuable virtual real estate!
For example, if you wanted to hire someone to fill a marketing research analyst position, would you search for a "marketing professional"? No! Making the best use of your time, you would search LinkedIn for that specific job title or similar job titles.
Job title searches are much more productive than a "[whatever] professional" search, so job titles are the most frequently-used searches.
In addition, a vague Profile lacks the critical keyword focus needed to be found in LinkedIn search results. So, vague Profiles are largely invisible.
[MORE: Fast Formula for a Powerful LinkedIn Professional Headline, Maximize Your LinkedIn Profile Professional Headline, and Leverage Your LinkedIn Profile's Professional Headline for Findability & Branding.]
2. A Robust "All-Star" LinkedIn Profile

If your LinkedIn Profile doesn't display this icon (left) on your Profile's Dashboard, you need to improve it. An "All-Star" Profile is a complete Profile that receives 14 times (1,400%) more visibility in search results than one which is not All-Star.
A solid LinkedIn Profile provides a great foundation for any job search or career. Think of it as your personal marketing brochure, larger and more complete than your resume.
Done well, your LinkedIn Profile and visibility effectively demonstrate the quality of your work and your communications skills much more clearly than simply stating that you are "highly motivated" and the "go-to" "problem solver." Providing more details also ensures that the appropriate keywords for you to attract recruiters to your Profile (and you) for the right jobs for you are included, too.
A well-done LinkedIn Profile is more than a chronological list of employers, job titles, and dates (a.k.a., a resume). Describe your accomplishments (not your "duties").

Brag a bit about your current and former employers ("third largest computer company in the world in 1998" or "winner of the 2015 Best Gadget for California Homes award").
Even if you hated your job and/or your boss, help viewers of your Profile understand what they did and what you did when you worked there, particularly what is relevant to your current goals.

A complete Profile that is focused on your accomplishments, demonstrating your skills and ability to communicate well, will attract recruiters and potential employers because the right keywords (for you) will be visible.
Done poorly, your LinkedIn Profile hurts your chances at a job for several reasons:
Your LinkedIn Profile is a live "sample of your work." If it's not done well, you won't seem to be a good worker. Most employers have many qualified job seekers to choose from, and they want to hire the best worker. If your LinkedIn Profile is sloppy, you are demonstrating that your work is probably also sloppy.
If your Profile is incomplete, you are demonstrating that don't grasp the importance of the Internet and LinkedIn for business, education, reputation management, etc. Again, because they usually have many qualified job seekers to choose from, employers don't want to hire someone who is clearly out-of-date with today's effective business practices.
So, don't copy your resume into your LinkedIn Profile, and think you will impress anyone. You won't!
[MORE: Choosing the Best Keywords for Your LinkedIn Profile and Why You Need a Photo on Your LinkedIn Profile.]
3. A Large Network
The more connections you have, the more effective and powerful your Profile is, assuming it is complete.
Your visibility in LinkedIn search results is heavily impacted by the number of connections you have. Unless LinkedIn Recruiter is being used, LinkedIn search results contain only members who are 1st, 2nd, or 3rd level connections of the searcher.
Start by connecting with colleagues, friends, even family. Don't forget clients / customers, suppliers, and other "allies" in your work. Also, reach out to former colleagues (great excuse to get back in touch), former classmates (again, great excuse to reconnect), former professors and instructors, former clients / customers (and/or suppliers), and others you know.
Then, consider connecting with people you don't actually know — categories of people who are relevant to your job search or career, like recruiters and others in your industry or profession.
Most people in the "careers industry" are willing to accept invitations to connect from people they don't know, and they usually have large networks which will instantly make you more visible to their networks, which often includes many recruiters (making you more visible to those recruiters).
LinkedIn shows you your connections and identifies their relationship to you when you are logged in:
The people you are directly connected to are your "first level" network — you will see a "1st" by their names in LinkedIn.
The people your 1st level connections are connected with are your "second level" network, identified as "2nd" by their names.
When you see "3rd" by someone's name, they are first level connections of your second level connections.
Accepting LinkedIn Connection Requests
In general, don't worry about accepting a LinkedIn request from someone you have not met, but do be careful. Before you click on the "Accept" button, view their Profile. Are they someone you would like to meet in person? Do they do something related to what you do?
Does their Profile seem real?
Fake LinkedIn Profiles do exist for selling, scamming, and other reasons, so always check the person's Profile before you accept a connection request.
Be wary of Profiles with few connections, poor capitalization, bad spelling, and poor grammar — often signs that the person who created the Profile is not familiar with proper English usage.
If the person is incredibly attractive with 3 or fewer connections, assume that an image of a model is being used. And look for other signs that a Profile is not real — I received a connection invitation from a very attractive US Army general who attended the USAF Academy (doubtful) and was wearing an USMC general's uniform (NEVER!). These days, I am generally skeptical of Profiles with fewer than 100 connections.
[MORE: Refusing or Accepting LinkedIn Connections.]
Sending LinkedIn Connection Requests
LinkedIn has finally made it easier to send a customized connection request by simply clicking on the "Connect" link when you are on the person's Profile page.
Customized connection requests are often accepted. A generic "Please accept my connection request" is not usually effective. Make it clear why you would like to connect, hopefully in a way that benefits both of you:
You share a common interest in…
You both work (or worked) for the same employer…
You both attend (or attended) the same school…
You might be able to help each other with…
You are a fan of the person's work…
The message can be as simple as this —
Hi [person's first name],

I see that we both attended [name of school], (and both majored in [the major] OR although not in the same [class or major]). Connecting on LinkedIn should help us both to advance our careers, so I hope you will accept this invitation to connect.

Best regards,
[your first name]
Be wary of clicking on the "Connect" button in LinkedIn's "People You May Know" list which may generate a generic connect invitation. Instead, click on the person's name or image to go to their Profile, and then click on the connect button on their Profile to customize your connection request.
If you don't see a "Connect" button, as above, look for the "More" on the person's Profile, usually the upper right corner of the main box, as seen on the left, here.
Click on that link to open a menu box which will usually include a "Connect" option.
4. Daily Activity, Visibility, and Engagement
Being active in LinkedIn every day is essential now. Create at least one "update" every day to share with your network. It's very easy to do:
From your LinkedIn "home" page, "Like" something you see in the stream of updates on that page. Remember that what you "Like" will be seen by other members of your network and your LinkedIn followers, so be sure those updates support your personal brand.
Follow people who publish information you find helpful. Their updates will appear in the postings on your LinkedIn home page, and you can "Share" or "Like" them, bringing yourself to the attention of the person who originally made the post.
Comment on someone else's share of an article or their comment on an article. Do this very carefully — no need to be nasty or off-topic for your personal brand.
"Share" good information you have found elsewhere, either on LinkedIn or on another website (Google Alerts are good for finding these), that is in sync with your personal brand.
"Share" good information that someone else has posted on LinkedIn.
"Share" something you have written on another website.
Write and publish an article on LinkedIn (a post for LinkedIn Pulse). Click on the "Write an article" link on your LinkedIn home page, and be sure that the article supports your personal brand. Don't publish something off-topic for you.
LinkedIn members can belong to up to 100 LinkedIn Groups, but seven is the average number of Groups that members have joined. Groups are typically very easy to join and even easier to leave. You can always leave a Group after you have your new job.
Look for these Groups to join:
Groups for your profession.
Groups for your industry.
Groups for your location.
Groups for your college or university alumni.
Groups for "alumni" of former employers.
Groups for your hobbies.
Groups for job search. (Don't make these Groups visible on your Profile.)
Groups that are a combination of any of the above (local industry or local job search, etc.).
When you have joined a Group, observe what is happening in the Group. Are the Discussions interesting and useful to you, or are they "spam" posts from people selling their products or services? Leave Groups that are not helpful, but contribute to Groups that are, even if you only "Like" a Discussion or a comment.
CAREFULLY contribute to Group Discussions. Be sure to keep your job search in mind. Recruiters and prospective employers may well be reading posts and even your comments!
[MORE: How to Leverage LinkedIn Status Updates for Your Job Search, Publishing on LinkedIn: Gain Both Visibility and Credibility, and How to Engage More Recruiters and Employers with LinkedIn Groups]
5. Contact Information
The greatest LinkedIn Profile is very close to useless without current contact information in it.
Recruiters and potential network members will find your Profile, be impressed by what they find, and have no way to contact you without paying LinkedIn for a "premium" account. Opportunities lost!
[MORE: To Be Hired, Be Reachable – How to Safely Publish Your Contact Information on LinkedIn for the details.]
Bottom Line
LinkedIn is essential for job search today for the vast majority of jobs. Be careful and thorough in your approach, spending at least 15 minutes a day on LinkedIn, learning, connecting, and updating. It will pay off!
More LinkedIn Basics:
---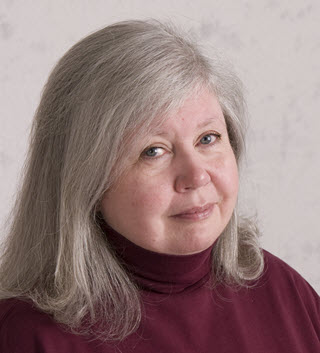 About the author…
Online job search expert Susan P. Joyce has been observing the online job search world and teaching online job search skills since 1995. A veteran of the United States Marine Corps and a recent Visiting Scholar at the MIT Sloan School of Management, Susan is a two-time layoff "graduate" who has worked in human resources at Harvard University and in a compensation consulting firm. Since 1998, Susan has been editor and publisher of Job-Hunt.org. Follow Susan on Twitter at @jobhuntorg and on Facebook, LinkedIn.
More about this author…