The world's biggest professional networking site merits deliberation and thoughtfulness in order to achieve optimal results.
LinkedIn deserves a strategic view.
Yes, LinkedIn is often used tactically, but it will be much more effective when you step back and look at it strategically.
Think of this not as a "how to" so much as a "why". "Why" drives — and ultimate determines — the what, how, and when of everything.
And the "why" of LinkedIn for job seekers is driven by one thing…
Show Your Unique Value Proposition on LinkedIn
The job seeker must present a "unique professional value proposition." Your unique value proposition shows how hiring you will benefit an employer because of the unique set of skills and experiences you bring to the job.
Professionals who share identical titles and experience are, after all, not interchangeable.
Identifying and articulating your own unique value proposition requires both self-knowledge and research.
Reflect upon (or, if possible, examine) past performance reviews and identify recurring strengths or themes
Talk with former managers (and if appropriate, reports!) to substantiate or grow what was learned
Transform the resulting data into a statement of your unique combination of abilities and experiences that sum up your professional essence, and environments in which those can be best exercised.
Unique value propositions may look like this:
PMP-certified veteran of pharmaceutical infrastructure transformations always delivered under budget and on time.

A "Swiss Army knife" of Microsoft technologies from .NET, ASP, and VB to SharePoint to SSRS and SSIS, I enable collaboration best in large matrix environments.
I serve up the paired swords that cut through my mid-market client's Gordian knots: managed services and business process outsourcing, driving down recurring costs and increasing profitability for small to medium-sized businesses.
A unique value proposition, once articulated, should be the organizing structure for every facet of a candidate's messaging: from résumé to LinkedIn to cover letter and email signature.
Essential Elements of an Effective LinkedIn Profile
Within the context of LinkedIn, this new structure should reverberate across all parts of a LinkedIn profile. To wit:
  1. Profile picture:  
In addition to garnering 24 times as many LinkedIn profile views, the profile picture should be consistent in tone and image with your professional image.
A unique value proposition that speaks of a boardroom presence should feature a profile picture in which the subject is attired appropriately with the attendant dignity and gravity a reader would reasonably associate with that type of context.
For more information, read Why You Need a LinkedIn Profile Photo and The Best Profile Photos for Job Seekers Boomers and Over 50.
  2. Headline:  
Since, with the Profile picture, the he message needs to be crystal clear within these 120 characters. Remember, this part of the profile accompanies a LinkedIn user's name everywhere it goes on the site.
Because LinkedIn prompts users to auto-populate this with their current job title and employer name, there is absolutely nothing unique about the headline, in the vast majority of cases. As a result, the headline as not a vibrant branding statement, but rather camouflage: exactly the opposite of what is desired.
For more information, read Maximizing Your LinkedIn Profile Headline and Leverage Your LinkedIn Profile's Professional Headline for Searchability & Branding.
  3. About:  
Keywords appropriate to the messaging should appear early and often within the text of the summary, and be distributed throughout the whole 2000 characters. Researching other users who possess similar experience and titles can yield valuable suggestions for keywords to incorporate.
To make your About more effective and easily read, break up the "wall of words" look into bulleted lists. Since the LinkedIn txt editor doesn't offer the option to create a bulleted list, create your bulleted lists (of accomplishmnets, skills, etc.) using the small symbols from the LinkedIn Eye Candy article to add ✅ Interest ✅ to your Profile.
For more information, read 5 Secrets to a Knockout LinkedIn Profile About and Personal Branding Makes Your LinkedIn About Dazzle.
  4. Skills:  
Although a good skills list is worth 11 times as many profile views, making sure that a profile is endorsed for the most relevant skills is a bit more difficult. One way to receive appropriate such endorsements is to keep the list of skills tightly controlled and rejecting any skills suggested until the desired level of endorsement is reached.
For more information, read 4 Steps to Leverage LinkedIn Skills & Endorsements for a More Powerful Profile.
  5. Public profile URL:  
An often under recognized opportunity for customization, LinkedIn allows users to customize the URL of the public Profile, the version of the LinkedIn profile visible to anyone online.
If the desired name is not already in use by another member, the URL can be customized by including a degree or certification, a profession, a location (name, ZIP Code, or Area Code), or just about anything (except the year of your birth). This is an excellent branding opportunity.
  6.Experience:  
Each job, even for the same employer, is allocated up to 2,000 characters. Describe each employer in positive terms, particularly if the name is not well-known (yet). Mention the best products or services, particularly in relation to your work. As in a job interview, don't trash anyone or anything.
For each job, focus on making your accomplishments and contributions very clear. Again, make use of the ► LinkedIn Eye Candy ◄ to draw reader attention to specific points or to create bulleted lists.
Within each position, there is an opportunity to share interactive content: whitepaper, PowerPoint, video, etc. These add attention-getting splashes of color to your Profile, and also give you an opportunity to demonstrate your expertise.
Most employers can be found easily enough on LinkedIn but especially if part of the unique value proposition is a history of working in blue chip employers. Ensure that the employer name in your profile links to the LinkedIn company page for that entity.
If merger & acquisition activity rendered a corporate entity extinct, list the successor organization instead. This demonstrates awareness of the current state of a former employer.
  7. Recommendations:  
Attached to a position on a LinkedIn profile, these were the original skill endorsements. Although less common now, recommendations remain a potent part of a LinkedIn profile.
Recommendations that underscore the unique value proposition, especially where a key accomplishment is dependent upon some part of it, is a fantastic way to drive home the message. These can only be provided by those within a LinkedIn user's network with whom an invitation to connect was sent and accepted.
For more information, read How to Gather LinkedIn Recommendations for Your Job Search.
  8. Accomplishments – Projects:  
While located near the bottom of the Profile, the Accomplishments section offers many excellent options for sharing your professional achievements and highlighting your skills.
One of the most useful parts of Accomplishments is the Projects section. Add relevant projects you lead or worked on, and don't omit projects because they didn't have official names, like NASA's "Voyager" project.
While respecting your employer's confidential information, describe the project, the scope of the project, the size of the project in terms of people or budget, the timeframe, and any other relevant (and impressive) details. Highlight your role and achievement.
[MORE: Grab Recruiter Attention with LinkedIn Projects.]
  9. Accomplishments – Honors & Awards:  
If you have been chosen "Employee of the Month (or Year)" or recognized by a professional or industry organization, include that award in the Honors & Awards part of the Accomplishments section.
Choose those honors and awards that are relevant to your profession and demonstrate your skills.
  10. Accomplishments – Organizations:  
If you support a local or professional organization, particularly if you are an office of the organizaiton, include it in the Organizaitons subset of Accomplishments.
The Bottom Line on Parts of a LinkedIn Profile
One of the problems with a LinkedIn Profile is it is created iteratively, often over an extended period of time, rather than in a single sitting. As a consequence, some elements of a profile may date back to when the Profile was first created, while others are of more recent vintage, and with no rhyme or reason as to which. Profile elements accumulate over time without a unifying vision, yielding something other than a smooth, cohesive image to the reader.
A strategic, top-down review of a LinkedIn profile will ensure that cohesive image is the impression that is left. Do this review regularly, once a quarter or more often if needed.
More About LinkedIn for Job Search:
Article updated on 15 September 2019.
---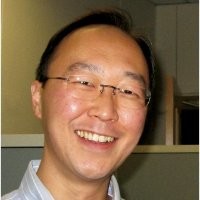 About the author…
Ed Han is a recruiter and wordsmith and social media fanatic. As a veteran of several industries, including publishing, financial services and fashion, Ed helps facilitate a job search group in Princeton NJ and has served as the online community manager for the regional HR networking group Whine & Dine. Connect with Ed on Twitter @ed_han where you will often find that Ed has posted a "LinkedIn tip of the day."
More about this author…