The Internet is at the center of job search today, particularly the use of social media (LinkedIn, especially) to attract employer attention, build the online reputation and brand, and expand the professional and personal network. Unfortunately, some hazards have increased like managing your online reputation, using personal search engine optimization (SEO) to become appropriately visible, and avoiding the online scam jobs.
But remnants of the old process (resumes, interviews, networking) are still around and still very important parts of the process. Job-Hunt offers you help navigating this new process and using the new tools necessary today.
Finding Jobs Online Today
You can find jobs in many different places on the Internet (some not very trustworthy).
Check out Job-Hunt's Job Search Tutorial on how to conduct a smart job search today.
The tutorial walks you through today's process (very different than the process which worked in 2012 or 2014) step-by-step.
This is how you Find Jobs Online safely and effectively
Social Media
Social media is a relatively new phenomena, although LinkedIn is now over ten years old, but the impact has been enormous and seems to be increasing. If you work, LinkedIn is THE social network for your career as well as your job search. Learn more about:
Today, social networks, particularly LinkedIn, are as important as your resume now – perhaps, for some industries, professions, and employers – MORE important than your resume.
Job Interviewing
The greater competition in the job market today has increased the need for job seekers to be well-prepared. Read Job-Hunt's Guide to Successful Job Interviews. Learn the the questions you will be asked and how to handle the new kinds of interviews (group, video, etc.) so you ace that interview and land your new job. You'll even find examples of thank you notes and emails to send after your job interviews.
Resumes
The widespread availability of computers with word processing software, the Internet, and new technology used by employers, called Applicant Tracking Systems ("ATS"), have changed resumes forever. Learn how to create an Effective Resume and convert it into an Internet Resume with the right keywords and format for you to use in your job search now.
Job Search Networking
Experts tell us that 80% of jobs are landed by networking, not applying for jobs on job boards. Job Search Networking doesn't need to be scary – it can be as simple as getting in touch with friends, family, former colleagues, and others you see every day.
---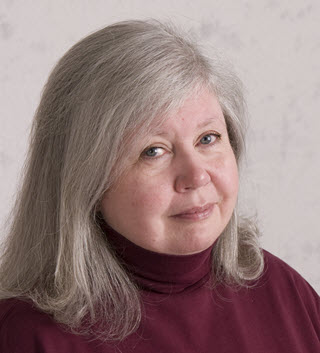 About the author…
Online job search expert Susan P. Joyce has been observing the online job search world and teaching online job search skills since 1995. A veteran of the United States Marine Corps and a recent Visiting Scholar at the MIT Sloan School of Management, Susan is a two-time layoff "graduate" who has worked in human resources at Harvard University and in a compensation consulting firm. Since 1998, Susan has been editor and publisher of Job-Hunt.org. Follow Susan on Twitter at @jobhuntorg and on Facebook, LinkedIn.
More about this author…