What do you want your resume to say about you?
Do you want your resume to give the impression that your outlook is stuck in your Disco Fever years?
And, worse, that you are behind the times with outdated skills and attitudes?
MUCH BETTER: a modern resume says to an employer, "My depth of experience and up-to-date skills make me the best person to solve your problems."
Technology has greatly impacted the recruiting process, particularly the use of applicant tracking systems (ATS) and keywords to identify the qualified job applicants..
Update Your Resume to Catch Up (and Impress)
More than just the passage of time has altered resumes.
Sweeping technological and economic changes have altered how employers advertise — and fill — their jobs.
Those changes in how employers recruit have changed how job searches must be conducted to be successful.
The days of a single version of your resume, sent out (via "snail mail") with a cover letter are over.
Competition has increased. Online job searches through job boards and employer career pages make it easier for people to apply to many more jobs – and they do. The average job posting receives more than 250 responses.
Employers have responded to the sheer volume of responses by employing Automated Tracking Systems (ATS) to scan resumes for relevant experience through key words and to eliminate candidates with more years of experience than required for the position.
Recruiters and hiring managers are increasingly reviewing resumes on their mobile phones.
If you don't keep up with these changes, you'll be ignored — particularly in online job search. The human resources director of a Fortune 1000 company recently told me that 87% of resumes are discarded before they are even seen by a person because they are rejected by the ATS or the applicant did not follow directions exactly.
[More: Understanding Keywords and 5 Ways You Look Out-of-Date in Your Job Search.]
Effective Resumes Have Evolved to Meet the New Requirements
Resume styles change. Just like fashion styles, resumes evolve over time.
Resumes have moved on from documents that catalog all positions, responsibilities, experience, and credentials throughout your career.
Now resumes are marketing pieces that highlight your achievements, and each resume is customized for each job and optimized for the ATS.
How to Customize and Optimize Your Resume for Today's Requirements
I recommend keeping a master resume that includes your experience throughout your career. You can begin a master resume on your computer by compiling the information from all of past resumes.
For each opportunity:
Carefully read the job description
Add the most closely-related experience (matching the job descriptions requirements) from your master resume.
"Optimize" the resume by incorporating appropriate key words, concentrating them in the profile, core competencies, and professional experience sections.
You can copy keywords directly from the job description. The skills that they list as "required" are excellent to incorporate.
Pay very close attention to the job title used in the job description. Include that term in your resume, as appropriate. For example, if the employer's job title is "Project Accountant" but your job title is "Staff Accountant," include the term "Project Accountant" in your resume.
[More: Resume Keyword Success Secrets.]
Put Word Clouds to Work for You
Test using "word cloud" software such as Wordle.net or TagCrowd.com. These programs take the text of a job description and create a visual graphic where the most important words are the largest. Word clouds allow you to see the most important keywords in the job descriptions at a glance.
Then, before you submit your resume, run it through the word cloud software to see how the most important keywords compare and match the job description's word cloud.
This sounds complicated but will only take a few minutes once you get started.
Is Investing the Time and Effort Worth It?
Writing a strong resume takes time, and you may be tempted to avoid the effort.
What's the alternative? For most people, it involves sending out hundreds of resumes with little or no response — a great deal of effort for minimal return and too much rejection.
Instead, get started by breaking down these suggestions, and following them step-by-step. If you continue having difficulties, get help. You can find certified resume writers through their professional associations. Always check references!
In addition career counselors, coaches, and other career professionals can help you write your resume and also help you hone your job search skills and strategies.
If money is an issue local career-related nonprofit organizations will assist you on a sliding scale. In addition if you are a college graduate, check with your college career center. Many now offer free, lifetime career services.
Is the result worth all this effort? You can bet your go-go boots!
Your Resume Must Pass the 6-Second Resume Review Test
Your resume will be read very quickly, actually scanned in as little as six-seconds, before it is accepted for in-depth review (and a potential interview for you), or rejected and filed in "the round file."
It hardly seems fair, but it's a human response to the sheer volume of applications employers are receiving.
Your resume needs to be formatted in a manner that lets the recruiter know, as quickly and as clearly as possible:
That you, and your experience, are relevant and up to date.
That your accomplishments relate to the role you are applying for.
And that (as outlined in Effective Resumes for Boomers) your resume was customized for this position.
Make it easy for the resume reviewer; format your resume a new way. The sample format following will work for most older job seekers.
1.Resume Header
Heading your resume with your contact information may sound like a no-brainer, but this is an area where styles have changed and details matter.
Include your name, phone number, email, and URL for your LinkedIn profile.
Do include the address of your personal website if you have one.
Do not include your street address. This is passé.
AOL email addresses look so 1995. You can easily create a gmail account to use specifically for your job search.
2.Title on Your Resume
Simply add the title of the job you're applying for rather than using the old-fashioned "Objective."
3.Profile or Summary of Qualifications
A profile states who you are and the benefits the employer can expect from hiring you, proven by your experience.
While listing thirty years of experience sounds old, a concise statement about what your experience allows you to do — that someone with less experience can't do — sounds competent and knowledgeable.
To write your statement, keep asking yourself why an employer should care about your experience.
Always give examples that support your statements.
4. Core Competencies
Using the job description as a guide:
List relevant keywords for pertinent skills.
Remove any outdated skills or software.
[More: Keywords for Your Job Search.]
5. Professional Experience or Career History
Some classic resume advice still holds true:
List your major responsibilities and results (most recent job first). Keywords are very important here, too.
Use active verbs such as coordinated, managed, taught, rather than passive language such as writing "responsible for."
Use the past tense for all but your current job.
What has shifted?
The modern resume focuses primarily on your achievements, rather than your responsibilities. Ask yourself, what were your major contributions in that role?
To prepare to write achievement statements write your accomplishments in the CAR format (Challenges, Actions, Results).

What was the challenge you responded to?
What actions did you take to solve the challenge?
What were the results? Quantify the results as much as possible.

Include only your experience for the past ten to fifteen years in this section.
Limit yourself to three to five bullet points per section to avoid fatiguing the reader.
6. Other Professional Experience
Focusing on the job you are applying for:
Briefly list your relevant professional experience prior to 2000.
Rather than listing dates of employment (i.e. 1990 – 1995), which can signal to the machine scanner used by most businesses to reject your resume, write the number of years of employment (five years) in your description of your role.
If you have early job experience that is significant for the job you are applying for, list it here and also highlight it in your profile.
7. Education and Professional Development
List your formal education and also show that you're keeping up with your industry by listing trainings and certifications. These are important keywords.
8. Affiliations and Civic Engagement
List organizations you belong to or community activities you have participated in.
Are you on a committee at a professional association? You can list that here.
Only list activities that enhance and support the role you are seeking.
These are also important keywords.
9: Awards and Honors
List all major awards and honors.
Don't forget the finishing touches:
Seasoned workers do not need to restrict their resumes to one page. Resumes may be two pages and, in certain circumstances, as much as three, but make your resume only as long as needed to highlight your qualifications — and not one word more.
Prepare your resume in different formats for different situations; in MS Word, in plain text, and as a PDF.

Use MS Word when you need a printed resume or to send it as an email attachment.
You'll need the plain text version to cut and paste into online job application forms.
Many employers will also request a PDF of your resume, which you can easily create using a free online PDF converter.
Use these tips to show off what you offer an employer. Make sure your resume is up-to-date and showcases what's best from your years of experience, work ethic, and accomplishments.
More About Resumes, Keywords, and Boomer Job Search
---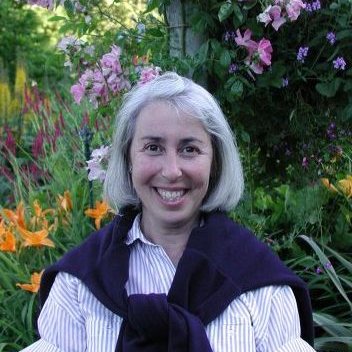 About the author…
Phyllis Mufson is a career / business consultant and a certified life coach with over 25 years of experience. She has helped hundreds of clients successfully navigate career transitions. You can learn more about Phyllis and her practice at PhyllisMufson and follow Phyllis on Twitter @PhyllisMufson.
More about this author…