This article is part 2 of a 2-part series about age discrimination.
In this article, we will cover what to do if you were not hired for a job you were qualified for, and you think you were a victim of age discrimination.
Part 1 addressed what to do if you lost a job and you thought your age was a factor, plus some of the indicators that you might have a case.
Recently I spoke with employment lawyer Mark Risk, who generously offered to answer my questions about age discrimination under the law.
The discrimination discussed in this article centers around problems affecting people of the Boomer and older generations, and while the information comes from Mark Risk, it is paraphrased with his approval. When I quoted Mark directly, I used quotation marks around his words.
What About Discrimination in Hiring?
Many Baby Boomers who are not getting responses to their resumes and not getting offers in interviews suspect that they are victims of age discrimination.
The bad news is that while age discrimination in hiring is illegal under the federal Age Discrimination in Employment Act (ADEA) these cases are very tough to prove.
You have the option of suing the employer, if you can find an attorney to take your case, or you may file a claim with the Equal Opportunity Commission and seek redress through the Federal Government or through the appropriate offices in your local state government, depending on the laws in your location.
"Discrimination in hiring is every bit as illegal as other discrimination cases, but as a practical matter it is very difficult to find hard evidence. If you apply for a job and there were a lot of applicants and the person hired happens to be younger, how could you show that age discrimination is the reason?"
Many hiring discrimination cases are class action suits in which evidence is based on statistical trends in the company's hiring patterns."
Age Discrimination Exists
Whether or not you can make a successful age discrimination claim, it will still be up to you to look for work, and you will likely face employers who are biased against older workers.
Employers may believe common stereotypes about older workers; that they're not technically up-to-date, want higher salaries and more benefits, don't have the energy to compete, and don't work well with younger supervisors.
We live in a culture where people who won't speak negatively about your race, or ethnicity, or religion, will still feel free to make jokes about your age.
Still, there is much that you can do to turn these stereotypes around:
Learn the ins-and-outs of effective online job search and develop an effective online presence – with a complete LinkedIn profile plus LinkedIn activities as a minimum.
Act to make sure you are knowledgeable about developments in your industry, and learn new skills and technologies.
Keep up your fitness and up-date your wardrobe.
Rewrite your resume to emphasize your recent achievements, newly learned skills, and activities that demonstrate your ability to adapt and work collaboratively.
Prepare for interviews by developing anecdotes that demonstrate the high quality of your work, how you have succeeded in your jobs, and illustrate your adaptability on the job.
Practice answering the Common Interview Questions, getting feedback on how you present yourself, and preparing for questions that signal employers concerns about your age such as questions about being over-qualified. Read How to Fight Age Discrimination in Job Interviews for examples. Also check out How to Handle Illegal Questions in a Job Interview.
In my years as a career coach/consultant, nearly every new boomer client with job search problems believes that age is a factor in their not getting hired, and a few have pursued legal recourse. In nearly every instance, the client also had issues with how they were conducting their search.
The good news is that once they found focus and gained the skills and confidence to search effectively they saw a positive difference, being called in for interviews and getting offers.
The first step is to dig deep and find the courage to take control.
If you are a victim of age discrimination you will find resources to help you learn more about the law and where to go for legal assistance at the end of "Age Discrimination in Job Loss" (Part 1 of this series).

NOTE: Information provided is intended as a broad, general overview and is not legal advice.
Mark Risk.
Special thanks go to employment attorney Mark Risk, for his candor, and for sharing his expertise.
For More Information:
The U.S. Equal Employment Opportunity Commission:
U.S. Department of Labor:
WorkplaceFairness.org – Includes information on workplace rights in all 50 states, resources for help and information including contact information for all relevant government agencies, and more
American Bar Association – lawyer referral services by state
Mark Risk – Mark Risk P.C. represents clients in employment law and litigation in New York
More About Fighting Age Discrimination
More About Fifty Plus Job Search
---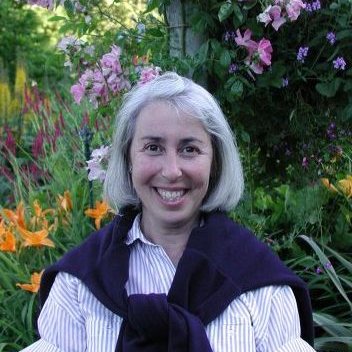 About the author…
Phyllis Mufson is a career / business consultant and a certified life coach with over 25 years of experience. She has helped hundreds of clients successfully navigate career transitions. You can learn more about Phyllis and her practice at PhyllisMufson and follow Phyllis on Twitter @PhyllisMufson.
More about this author…