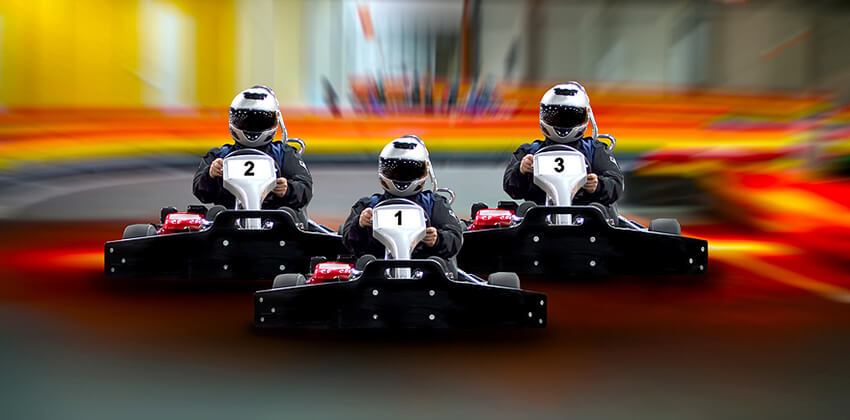 Reconnecting with your core, finding your inner strength, and seeing the world anew with enthusiasm may not be on your to-do list after job loss.
But they should be.
So should self-care, a sense of gratitude, helping others, and your personal motivation plan.
If you're like most of us – and yes, I've been there, too – the woe-is-me licking of wounds is quickly replaced by financial pressures, ego-challenges, and family obligations necessitating an instant response to job loss.
Moving on is not optional, but also not as simple as in the past.
You write and post your resume, attend networking meetings, and follow the steps of job search only to discover weeks or months later, there is no coveted new-job-prize for your efforts.
Too often, we ignore the reality that job loss is loss; we fail to work through the life-changing turmoil and emotional devastation that comes in its wake.
Tracks to Recovery From Job Loss
Like any significant life event we do not choose, this sudden, unwanted life occurrence can diminish self-esteem, rip apart well-being, tap deep fears, and transform lives. It can even cause some to yield to its impact, turning us into victims whose negative mindset and depressed expectations operate like self-fulfilling prophecies.
But it doesn't have to be like that. Job loss and its associated recovery necessitate three tracks to achieve the sustainable career future you desire. Think of these tracks as parallel accelerators on a specially equipped vehicle to your future.
  Track #1: Be Future-Focused  
While this accelerator includes numerous job hunting strategies and techniques, it doesn't stop there. According to Stanford psychologist, Carol Dweck, in her book Mindset: The New Psychology of Success, turning a setback into a success requires a growth mind-set.
The right career opportunity will evolve faster if you are also sharpening and building your skills, assessing and enhancing your value-added components, and strengthening and updating your mind and body.
The goal in this track is to stay future-focused as you build and evolve both the strategies and the skills needed for your ongoing success.
Start today: Create your project plan for a targeted job search or enroll in an online webinar to build new skills. See yourself engaged in future building.
  Track #2: Be inner-focused  
The inner-focus accelerator fuels the other two tracks. Whether you are moving through the stages of job loss or stuck along the way; whether you are struggling to understand that what you do is not who you are; or you are dealing with feelings of anger, bitterness, and betrayal, turning your inaction into action, pain into growth, and self-reflection into motivation requires tapping into your inner core, resilience, and strength.
There are many ways to do this and press your inner-focus accelerator, from journaling and visualization to between-jobs transition groups and after job loss workshops, but a simple place to start is with nature.
According to Richard Ryan, professor of psychology at the University of Rochester, recent studies show that connecting with nature just twenty minutes a day is "fuel for the soul." Studies have "linked exposure to nature with increased energy and heightened sense of well-being."
Start today: Take a walk, work in the garden, or read in the sunshine. Let nature nurture you.
  Track #3: Be other-focused  
The accelerator of being other-focused changes your energy and motivation level. It also changes your view beyond the world of job loss. Whether it's random acts of kindness, volunteering at the hospital, or taking your elderly neighbor grocery shopping, when you help others, you help yourself.
Call it the law of reciprocity, a way to develop gratitude for what you have versus what you don't, or the give-back way of living, it doesn't matter. What matters is discovering first-hand how much you have to offer, how much you are needed, and how you can be of service, with or without a job.
A job is something you do. Being other-focused helps you realize who you are.
As research from Dr. George Gallup in The Secrets of a Long Life punctuates, we all need a reason to get up in the morning, "It doesn't have to be a paid job to affect your well-being, but you need something to do."
Start today: Rediscover the joy of being of service. Put your worries aside for a few hours and notice how good it feels to give.
Pushing All Three
While it is unlikely that you'll push all three accelerators every day, progress will be delayed or blocked unless you apply focus to each track every week.
It's the compliment of focus and overlapping acceleration that drives you toward success. Your emphasis will shift and change as you go through the process of recovering from job loss. But for now, consider these as equal tracks that will clear the right path to your future.
It's easy to gloss over or render unimportant other accelerators that will help you reboot a successful career. It's easy to stay in front of the computer searching for opportunities. It's easy to block out the feelings that gnaw at your well-being. But if you follow these three parallel tracks, you'll expedite the return of your resilience and your future.
More About Recovering from Job Loss:
---
About this author…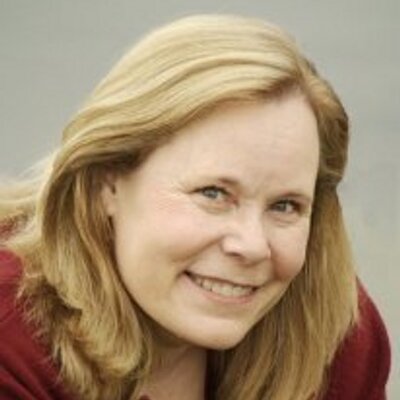 Job Loss Recovery Expert Nan S. Russell discovered a Stanford degree didn't protect her from being fired from her first professional job. From minimum wage to Vice President of a multi-billion dollar company, she learned the hard way. Now she helps others with what does and doesn't work at work. The author of three career books including, The Titleless Leader, Hitting Your Stride, and Nibble Your Way to Success, Nan is a national speaker and work issues consultant. More at NanRussell.com; and her job loss seminar: Rebooting After Job Loss.