In two previous articles I wrote about the first two steps of the three-part WOW process. WOW, of course, is an acronym for: Wanting, Ouching, Winning. The first two articles, Wanting and Ouching, can be found through the links below. In this article I will write about the last step, Winning.
This is the most important step in the process of positive work/life change and perhaps the most challenging because it calls for courage and confidence in yourself to achieve your personal happiness.
Before I introduce Winning, I would like to briefly remind you of the two previous steps:
Step 1: Wanting requires assessment and self-awareness:
Learning to ask the right questions in order to get the right answers for achieving self-clarification and self awareness.
Focusing on who you are and what you now want in life and work.
Making decisions.
Planning and setting goals.
Identifying first steps toward a personal brand mentality.
Step 2: Ouching requires an attitude of acceptance:
Feeling the pain but at the same time learning to accept reality for what it is.
Adapting strategies to deal with fear, worry, anger, and other negative-thinking patterns that stand in the way of a successful happy future.
And now –
Step 3: Winning requires a sense of personal adventure and awakening to what can be in this next stage of life and work:
Moving toward personal adventure.
Taking risks, exploring the desired unfamiliar with curiosity and energy.
Learning how to expand parameters with small positive-action steps.
The steps in Winning include:
Knowing that you have the right to get what you focus on (what you discovered you want in Step 1).
Taking action by stepping out of your comfort zone. Be willing and open to trying something different, something you may have been afraid to venture into before. Moving into what is referred to as the "Yipes" zone or the "This-Is-Scary-But-I-Can-Do-It" zone. Be willing to take the risk to achieve a new and desired goal.
Developing outcome-based thinking by approaching the solution, not the problem. Stop dwelling on the problem—it is past-tense. Move onto the present tense, be in the now and look for positive-action steps to get a new solution.
Developing your personal power.
Taking small positive-action steps: explore the new path, experiment with small positive steps, and then implement the new.
Letting go of barriers. Stop reliving and retelling your old negative stories and beliefs.
Identifying and enjoying your personal power.
Working through the three-step WOW process can be daunting. Take your time to move through each step and remember, it is not a linear process but a circular process. You may find yourself returning to and reevaluating Step 1 after examining Step 2 or Step 3. Don't consider that a step back—learning new things about yourself is always a step forward.
The WOW process is meant to serve as a guide to assist you through a life/work transition. You can also work with a career counselor to help you through the process. Enjoy the journey and good luck!
Back to Step 1, Wanting.
Back to Step 2, Ouching.
---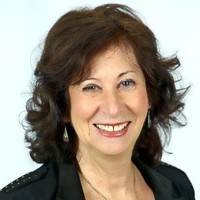 About the author…
With a Master's degree in Vocational Counseling, Boomer Renée Lee Rosenberg, MA, is a specialist in vocational counseling, career management, job search, and retirement. Renée is also a licensed mental health counselor (LMHC) with over 25 years of experience helping individuals navigate career change, cope with stress, and achieve successful outcomes and a Certified Five O'Clock Club coach for over 20 years. For more information about Renée, visit her websites RetirementTutor.com and PositivityPro.com. You can also find her Profile on LinkedIn, send her an email at [email protected], or call her office at (212) 924-2117.
More about this author…