In the 90s, the Washington Post ran an ad campaign targeting non-readers, "If you don't get it [the paper], you don't get it."
Today, a slight modification of this phrase could be said of people who don't use LinkedIn: "If you're not on it, you may not get found."
Whether you're seeking your first job or career advancement, LinkedIn is an essential social networking tool.
Here are three reasons why you should actively join in – and how to optimize your time on the site.
1. You'll Be in Good Company
Saying you need to go to a party because "everyone else is already there" may not have worked for you with your parents, but it's applicable with LinkedIn.
Over 590 million members use LinkedIn as a networking tool.
In fact, the site is in such frequent use that web metrics company Alexa says LinkedIn is the 9th most accessed website in the U.S.
2. LinkedIn is Your Online Resume – and a Popular Destination for Recruiters
If you want to build a professional online presence, LinkedIn should be your first stop.
In a 2018 survey of recruiters conducted by Jobvite, 77 percent of recruiters said that they use LinkedIn for recruiting.
Prior to his death, Dick Bolles, the author of the bestselling book What Color is Your Parachute?, widely proclaimed, says "LinkedIn is your online resume."
LinkedIn provides you with all the space you need to create a strong online profile, 120 characters for an opening header and an additional 2,000 characters for an introductory summary.
In addition, you can customize sections to include information about current and past jobs, education, skills, projects and volunteer experiences. Once you share your information and make your profile visible, colleagues, past connections and future employers can find you.
When you complete your profile with a professional photo, keywords related to the type of work and industry you want, and build your connections, your information will become visible to others who search LinkedIn, too.
Just as LinkedIn shows you 2nd degree connections (those who know people you know) and 3rd degree connections (those who know people who know your connections), you will appear in search results and "people you may know" lists.
Regardless of whether you have an active account or are just getting started, LinkedIn's LinkedIn's Student Job Hunting Handbook Series is a great place to get started or get tips on how to polish your profile. For privacy purposes, there's no need to share your birthday, grades or test scores – even if you are asked.
For more details, read 10 Elements of an Effective LinkedIn Profile.
3. LinkedIn Makes It Easy to Make Connections and Get Connected
In almost every job application pool, there are many applicants and only one successful candidate.
In fact, there are often so many applications that many talented applicants can get overlooked. There are also many employers who step outside the process — and hire those they know through their own networks — or those who are referred to them.
Annual studies conducted by CareerXroads for more than a decade show that hiring people through networking and referrals is the favorite hiring method of choice for most employers.
LinkedIn makes it easy to increase your visibility and build your personal network.
You can post messages, comment on postings and share ideas in several of the 2.1 million LinkedIn Groups. To find Groups, select the "Work" option in the top right-hand of your LinkedIn menu, then select Groups.

You should then be able to look for LinkedIn Groups under the "Requested" tab (below).

In your search box list your topic of choice and say "in Groups"For example, if you are interested in working in SEO Marketing you might say "SEO Marketing in Groups" as in the image below.

Join a LinkedIn Group, and you can browse the most recent posts from your 1st, 2nd, and 3rd degree connections on the Group's homepage. Observing the shares and comments is a great way to learn more about the members of your extended LinkedIn network.Carefully (and professionally) Like and comment on those postings. Also, share information relevant to the Group, and ask relevant questions.
[Note: As LinkedIn was created as a network of individuals with whom you trust, it is not advisable to send a generic invitation to connect as your first communication. Instead, make mention of a shared interest or something you have in common — just as if you are getting to know someone you might want to date. Customizing LinkedIn invitations is generally regarded as a best practice overall.]
While there are many strategies you can use to find a job and build a career, LinkedIn is firmly entrenched as a go-to destination for individuals across their career span.
If you've attended or graduated from one of the 23,000 colleges or universities in LinkedIn, you may be able to search LinkedIn's alumni page to sift through all of your fellow students and/or alumni by where people live, work, college major, and what they do.
The Bottom Line
If you've been on the fence about whether to jump on the LinkedIn bandwagon or not, I hope this article has convinced you to make a run for it. In 2013, LinkedIn announced that over 40 million students and recent college graduates had joined LinkedIn, and students/recent grads are identified as LinkedIn's fastest-growing demograpic. Fast forward six years, and LinkedIn is no longer trumpeting the high growth of this demographic. (Instagram is a hotter student destination.) But, LinkedIn's Marketing Solutions blog says 40 million LinkedIn users are B2B decision makers – and some of these decisions could involve hiring you!
More About LinkedIn for Job Search
---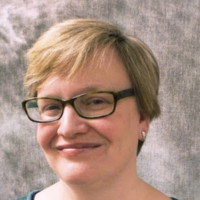 About the author…
E. Chandlee Bryan, M.Ed.(@chandlee) is a career advisor at Dartmouth College. A certified career coach and resume writer, Chandlee's experience includes working as a recruiter, facilitating one of Manhattan's largest job search meetups, and serving as the resume expert for a national Microsoft campaign. She is a co-author of The Twitter Job Search Guide (JIST 2010).
More about this author…