According to a research study from Georgetown University's Center for Education and the Workforce, unemployment rates for recent college graduates between the ages of 22 and 26 vary widely by major.
Majors with the highest rates of unemployment include Information Systems (14%), Anthropology & Archaeology (13%), Film, Video and Photographic Arts (11%), and Political Science & Government (11%).
On the other hand, majors with the lowest rates of unemployment include Education (5%), Physical Fitness, Parks and Recreation (5%), Health (6%), and Nursing (5%).
Steps to Recovery and Success
If you've earned a degree in a major course of study that has a higher rate of unemployment, do not despair. Your ability to find a job and secure stable employment is not determined by your college major choice alone. There are several strategic steps you can take to increase your employability and position yourself as a strong candidate for job openings across industries. Here are three steps you can take:
1.Research and consider employment opportunities in sectors that have a high demand for new employees.
For example, healthcare jobs have been growing at a rate that is faster than the overall U.S. economy. One of the biggest trends in Healthcare is the transition to Electronic Medical Records – and the requirement that hospitals and physicians convert their records by 2015. If you've earned a degree in information systems, it may be wise to consider a position and additional certification in Healthcare Information Systems.
2.Identify the unique skills and abilities you have developed.
In the process of studying your major coursework and earning your degree, you developed unique skills and abilities that the right employer or situation needs and values. For example:
Majoring in Anthropology involves studying the origins of human culture and how people behave in collective groups – having a fundamental understanding of how people behave is an essential skill for market research.
If you've studied Film and Video, you may have a unique perspective on how to frame situations and understand the strategies for how to make viral videos on YouTube – qualities in high demand from many employers.
If you were a Political Science or Government major, you may want to emphasize your ability to research and understand rules and regulations.
If you were an English major, you will find many employers interested in someone who can communicate well through both oral and written communications.
When networking or applying for positions outside of your major field, market yourself for opportunities by highlighting your relevant skills and abilities first. All are valuable skills relevant and useful in other environments.
3.Analyze how others with your major have managed their careers.
To see examples of what others have done with your major, leveraging their skills and experience, use LinkedIn's Advanced Search feature. Search for other profiles of people who have graduated from your college – or other schools that offer your major. Simply search by school and keywords such as "B.A. in Political Science" or "B.S." and "Information Systems."
The results of research will allow you to see the career paths and choices of others with your degree, as well as strategies others are using in marketing themselves.
Bottom Line
Whatever you do, don't let negative economic data or projected outlooks for unemployment stop you from moving forward in your own professional career. To make things happen for you, frame your experience in a positive light, seek out opportunities in industries and positions that can use your skills, and make connections with others both inside and outside your field. That's a guaranteed recipe of success for any major.
---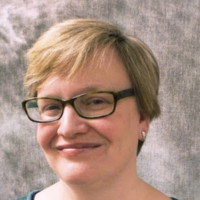 About the author…
E. Chandlee Bryan, M.Ed.(@chandlee) is a career advisor at Dartmouth College. A certified career coach and resume writer, Chandlee's experience includes working as a recruiter, facilitating one of Manhattan's largest job search meetups, and serving as the resume expert for a national Microsoft campaign. She is a co-author of The Twitter Job Search Guide (JIST 2010).
More about this author…