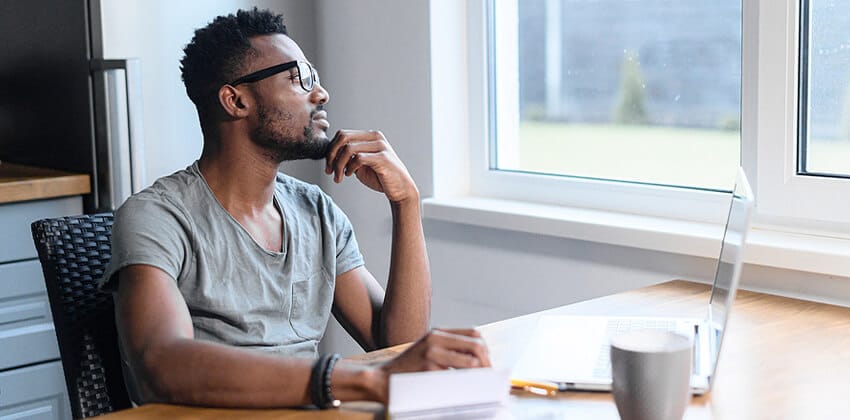 Being offered a position can be a heady experience. After all, the employer selected you from a pool of candidates as the person best suited for the role.
Before signing on the dotted line, however, be certain that the excitement you feel today will continue down the line by pondering these five important issues about accepting a job offer.
Here are five things to consider before accepting a job offer:
1. Compensation
Starting salary not only affects how much you take home today but also how much you stand to make in the future, since raises often represent a percentage increase. Know the "going rate" in your industry and region for your position. If your offer seems lacking, consider negotiating.
Be equally thoughtful about benefits. As noted by Roy Cohen, author of The Wall Street Professional's Survival Guide: Success Secrets of a Career Coach, "When you accept a job and have not thoroughly reviewed the benefits package, you may be surprised to discover that you pay a higher deductible, the medical plan does not cover your existing doctors, or your vacation time has been slashed. Any or all of these items will offset an increase in salary if you end up paying for medical expenses out of pocket or you lose company-paid time off."
2. Workplace Culture and Values
A large part of your day will be spent in this environment, so be sure it's one that suits both your style and ethics. Examine the company's web page, especially the "About Us" section and any blog posts. Search social media. Read reviews posted by former employees. And definitely take advantage of any opportunities to tour the office and talk to employees. If you catch yourself saying "this place sounds like me," chances are you've found somewhere you can thrive.
More: How to Choose Between Job Offers
3. Stability
Also in your detective work, explore the issue of job stability. "Accepting a great job offer with a bump in title, benefits, and salary will end up a disappointment if the job has a history of high turnover or the company is teetering on layoffs," Cohen says.
4. Support
Being the "new kid" in the office can be a bit nerve-racking. What have you been told about how you'll be brought up to speed? Are there designated people to show you the ropes and answer questions? Has any mention been made of orientation programs or job-specific instruction? A company that shows interest in getting you off on the right foot will likely continue to provide resources for you to perform well throughout your tenure.
"Many people accept jobs only to find out there isn't sufficient training and that they are set up to fail," says Porschia Parker, founder of Fly High Coaching. "You don't want to accept a position that is very specific, detailed, or high stress without being 100% sure you can perform."
Similarly, think about whether the employer has structures in place to support future career goals. If moving up the ladder is part of the long-term picture, is there anywhere to go? Learn about this company's position on internal promotions, continuing education, and leadership development.
5. Reality
Finally, compare the actual position to your individual needs and goals. Is the opportunity to work for a big-name employer far from your house worth the lengthy, daily commute? Are the hours in line with your desire for work-life balance? Is your gut telling you something about your potential new boss that you shouldn't ignore? Only you can answer such questions, so be sure you're approaching the situation with eyes wide open rather than through rose-colored glasses.
If the terms of the job offer don't match your expectations, here's how to politely decline a job offer.
Written by: Beth Braccio Hering