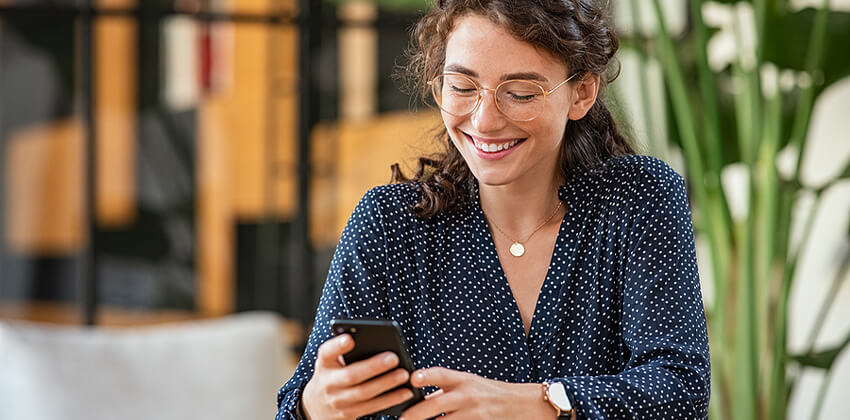 Whether you are just starting out with your first job search or have been working for years, it is always a good idea to take a mental pause before you hit that "send" button.
From texts and emails to snapchats and tweets, what you send can be misinterpreted, shared, and stored permanently.
Taking care with email is particularly important when you are in a job search. You know to avoid the usual credibility-killers like misspelling, typos, bad grammar, and an unprofessional email address. But, steering clear of those basic mistakes does not guarantee that your message will be read or acted upon.
Focus on being as professional as possible.
C-Suite executives (e.g. CEOs, CFOs, COOs) are often known for their ability to communicate with concise precision – and get things done. As Mark Twain once wrote, "If I had more time I would write a shorter letter." These five simple strategies help you optimize your communication style in email.
1. Spell out what you need in your header.
When setting the subject for an email, convey your key message – not clickbait.
If you are following up on an invitation to interview, be specific: "Interview for [insert position title]"
If you are requesting a meeting, label it "Meeting Request for _______."
If your topic is about an event attendance or needs a response by a certain date, add that date to the subject.
If you are sending a thank you note, label it as such and send within 48 hours of the interview, "Thanks and Follow-up for [insert position title]"
Note: If you have another offer and are still in consideration for the position you are following up on, do not insert a deadline date in your email header. You can, however, make the employer aware of this situation in the body of your text.
2. Open with the facts. State why you are writing and what you need in the first paragraph. "I'm writing to…"
Chances are good that if you don't grab the reader's attention with the first paragraph, the rest of the message won't be read. So, don't save the reason you are sending the message until the last paragraph.
If you are sending an email to apply for a job, always state the name of the position in the first or second sentence of your email. Always include information about the position that you are applying for, how you learned of the opportunity and any potential connection you have with the organization.
3. Provide details or supporting information.
If you are making a request, provide a brief summary that gives more background information.
For example, let's say you interviewed for a position one month ago but have another offer you need to respond to quickly. You could write,
"I'm writing to inquire about the availability of (insert position) and my potential candidacy for the opportunity. I have received an offer from another organization and need to let them know my decision by (insert date). I greatly enjoyed meeting you and your team recently and I remain very interested in the opportunity to work for (insert organization name). As I make my decision on whether to accept this alternative position, it would be helpful to know if my application remains under consideration, and – if so – what your timeframe for making a decision looks like."
Note that this approach doesn't say, "Can you push up your decision?" What it does do is let the organization know that you need information sooner rather than later.
4. Be clear about the response you wish to receive.
If you are searching for a position:
Never ask for a recommendation less than three business days before you need it. Employment references should know that their name has been shared as soon as you know you are interviewing.
Limit the initial conversation to what you are applying for and why you are interested. Don't ask questions about salary or benefits until you are farther along in the process.
When you are actively employed, sending a message to another employee:
If you write to provide information only, write that: "This is an FYI."
If you write to make a request, politely state your request, and let your recipient know when you'd like to hear back.
5. Ask the people who will be receiving your information their communication preferences.
In office communication, it isn't always "treating others how you wish to be treated." Consider instead, "Communicating with others how they would like to be communicated with."
For example, let's say you have a lot of topics to cover in an email. Some individuals may prefer to receive a summary email with short descriptions of each topic and proposed action steps. Others may prefer a separate email on each topic.
Ask about preferences, follow them, and you are more likely to succeed in getting the responses you wish.
It's also important to set the right tone with your email closing. For example email closing lines and sign-offs, read How to End an Email.
Bottom Line
A senior Google executive once shared with me a tip that speaks volumes about how to communicate effectively: "If something takes more than three sentences to explain, walk down the hall or pick up the phone," he said. Even at a tech company or a job search today, there are times when live conversation is the best way to communicate. Before hitting send, ask yourself "what's the best way to communicate this clearly?"
More About Email for Job Search
---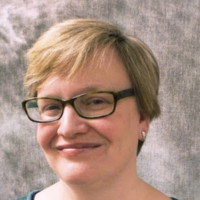 About the author…
E. Chandlee Bryan, M.Ed.(@chandlee) is a career advisor at Dartmouth College. A certified career coach and resume writer, Chandlee's experience includes working as a recruiter, facilitating one of Manhattan's largest job search meetups, and serving as the resume expert for a national Microsoft campaign. She is a co-author of The Twitter Job Search Guide (JIST 2010).
More about this author…