Reports from the National Association of Colleges and Employers paint a grim entry-level job market: Only a quarter of new grads reported leaving college with a full-time job in hand.
But despite the doom-and-gloom, it's important to highlight the obvious:
Entry-level graduates are finding work, and you too can land a job in this economy.
Today's focus is on a back-to-basics skill: Listening.
Common Mistake
One of the biggest mistakes you can make in the job search process is to put too much attention into how you present yourself, and not enough into what the employer needs.
When I think of the job search process, I often think of the process of auditioning for American Idol or the song from Chorus Line: "I hope I get it, I really hope I get it. How many people does he need?"
Just as many candidates audition for American Idol to fulfill a life-long dream ignoring the judges' past hints of what they are looking for, you may find yourself preparing for an interview with a blind spot –
In preparing for your interviews do you focus on how you will answer the anticipated biggest personal weakness or "tell me about yourself" question? Are you spending more time on how you will answer the personal questions than on what the employer needs?
Focus for Success
If you answered yes to this question, the key to greater success in the job search process may not require any additional time—but a simple re-allocation of how you spend it. Aim to find out what's most important to employers hiring for jobs, and focus on that. Listen. Here are three ways to do this.
Watch how organizations portray themselves on their websites and in press releases. Observe how they describe themselves—what do they want to be known for? (And how could your skills be of use?)
Before you apply for a job, ask for an informational interview with someone performing a similar role in your field or the same industry. Prepare simple open-ended questions: What is the biggest mistake entry-level employees make? What's the number one thing you wish more candidates understood about this role? What is the most pressing challenge in your industry right now?
Research. This seems like an obvious step in the job search process, but it's a common mistake: You need to go beyond a company's website to prepare for interviews. Monitor what's going on with a company from all sides: Free ways to do this include setting up a Google News Alert on relevant key words, reviewing company annual reports—or even easier—meeting with a research librarian to learn how to retrieve, review and evaluate vital stats and indicators of organizational and industry health with a few clicks of the mouse.
Bottom Line
Ever listened to a lecture on posture and found yourself automatically sitting up straighter? You'll find the same with listening. Focus your attention on what employers need from you, and watch yourself speaking with confidence and clarity. Banish that inner voice of "I hope I get it, I really hope I get it" and you'll be a natural choice for the job offer.
---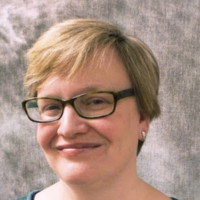 About the author…
E. Chandlee Bryan, M.Ed.(@chandlee) is a career advisor at Dartmouth College. A certified career coach and resume writer, Chandlee's experience includes working as a recruiter, facilitating one of Manhattan's largest job search meetups, and serving as the resume expert for a national Microsoft campaign. She is a co-author of The Twitter Job Search Guide (JIST 2010).
More about this author…