If you are considering a job search, and have not updated LinkedIn or created a Profile, you could be in a tough spot.
Today, more than ever before, employers and recruiters expect to find your credentials on the site.
They also expect you to be reasonably social media-savvy in general, and your LinkedIn Profile and activities demonstrate that you are savvy.
If you have never set up a robust LinkedIn Profile (or you have never considered why it is important to do so), these tips will help you make changes in your use and perception of LinkedIn.
Change Your View of LinkedIn
First off, you will need to embrace LinkedIn for a successful job search, no matter what you have thought of it in the past.
Successful job search practices changed substantially over the past decade as employers increased their use of technology for recruiting.
With more than 690 million users (in Q2, 2020), LinkedIn has emerged as THE hub for job seekers and employers to exchange information.
Nearly 95% of all employers use the site to identify and court job seekers, according to some studies. It has been said that if you cannot be found on LinkedIn, you do not exist.
By putting more of your personal brand message out there for public viewing, you can gain a stronger online presence that backs up your credibility as an applicant.
Some employers and recruiters may discover you first on LinkedIn, and then request your resume (rather than the other way around).
Personal Reputation Management
It is important to realize that you already HAVE an online identity, whether you populate a LinkedIn Profile or not.
Google yourself (called "Defensive Googling"), and you are likely to see online entries with your name, job title, age, or even your address. You are far better off controlling this information (personal online reputation management).
LinkedIn is one of the best tools for managing your online reputation and what Google shows the world about you.
Complete Every Section of LinkedIn Possible for Maximum Results
The best sections to use are the:
Headline
About
Experience
Skills
Education
Certifications
Do not worry if you cannot completely populate each area when you begin. By design, LinkedIn will prompt you to finish empty sections, helping you to add data that appeals to employers and to other users looking to connect with you.
Some users in the over-50 category make the mistake of leaving a barely done LinkedIn Profile on display. Big mistake, an incomplete or skimpy Profile makes you look like you do not understand how important it is or how to leverage it.
Supply as much information as possible in your Profile to leverage the site's artificial intelligence-backed algorithms. This adds important keywords to your Profile, resulting in more traffic and visibility.
LinkedIn's algorithms favor users with robust Profiles (especially when these users comment on posts of professional interest). If needed, you can review Profiles of other users in your field for inspiration.
Your Best Strategy for Showing Dates of Employment and Education
Most employers are interested in your history from the past 10-15 years, no matter if you fit the over-50 group or not.
Therefore, your Experience section should focus on this part of your career.
You can also, if needed, eliminate dates of attendance from your college studies on LinkedIn by omitting the year of graduation when specifying degrees or university programs.
Highlighting "Old" Relevant Experience
What if you have relevant job experience (such as previous military history) from past roles that would otherwise "date" you as a candidate? Simply fold these into your last job entry in the description field, captioned as "Additional Experience" and noting the name of the organization.
This strategy will allow you to keep the information, but emphasize the experience, rather than the time period in which it occurred.
Tune Your LinkedIn Profile to Match Employer Searches
Align the content of your LinkedIn Profile with the common terms in your industry and at your career level (a.k.a. keywords), so that others can find you and potentially recruit you. The best way to do this alignment? Research and insert keywords into specific parts of your Profile.
Find YOUR Keywords
First, identify the skills you commonly use in your work – particularly those you find in current job postings.
For example, a Chief Operating Officer job might list process improvement or sales team direction, while a VP of Sales job could include customer relationships or consultative selling.
Be sure to incorporate technology expertise you have, as these skills are expected to become even more important in today's AI and automation-centric business climate.
Use Your Keywords
Ensure these skills are featured in your LinkedIn Headline and About section. You can look at Fast Formula for a Powerful LinkedIn Professional Headline to get ideas on filling in your Headline field for the most impact.
Since LinkedIn's algorithm is focused on the recurrence of common keywords, you may also want to add them in several places throughout your Profile for better keyword density.
These include the Skills, Certifications, Projects, and Job Title fields.
See Grab Recruiter Attention with LinkedIn Projects and 4 Steps to Leverage LinkedIn Skills & Endorsements for a More Powerful Profile for more ideas and examples.
Adjust Your LinkedIn Photo for Optimum Results
Do not ignore the need for a headshot on your Profile! According to LinkedIn, users with a Photo receive up to 14 times more views.
Put your best professional foot forward with a headshot that reflects your current professional stature, rather than trying to hide your age with an outdated photo. Consult a stylist or ask your photographer for tips, explaining the purpose of your photo and selecting a shot that demonstrates vibrancy and professionalism for a well-qualified candidate.
You can also consult the Profiles of other users at your career level to get a feel for accepted attire, demeanor, backgrounds, and other elements of your headshot. After all, these may be your competitors for a new job.
Check out LinkedIn Profile Photos for Job Seekers Over 50 and How to Leverage Your LinkedIn Competitors for more details.
The Bottom Line on LinkedIn Tips for Job Seekers
Remember that LinkedIn can be a strong and effective job seeking tool at any age and level. By demonstrating your ability to navigate social media and your effectiveness in supplying relevant data, you will be in a better position to impress employers and control your online identity. Clearly, your LinkedIn presence demonstrates that you are up-to-date with today's social media requirements.
More About Succeeding on LinkedIn
---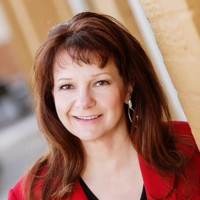 About the author…
Job-Hunt's LinkedIn for Job Search Expert Laura Smith-Proulx, Executive Director of An Expert Resume, is an award-winning executive resume writer, national columnist, author, LinkedIn and SEO enthusiast, and past recruiter. Laura is author of How to Get Hired Faster: 60+ Proven Tips and Strategies to Access the Hidden Job Market. Follow Laura on Twitter at @ResumeExpert and on LinkedIn.
More about this author…