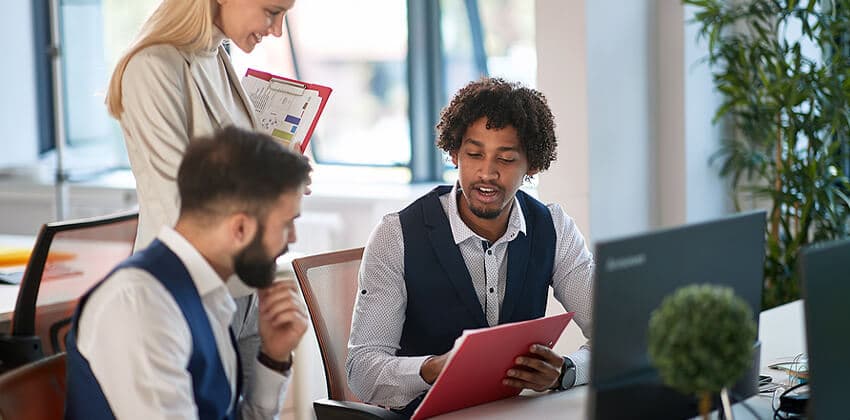 The concept of "try before you buy" is never more evident in interviewing than in job simulations or "inbox exercises".
What is a Job Simulation Interview?
By putting you to the test and having you actually perform in the job with mock assignments frequently termed "job simulations" or "inbox exercises," an employer can gain a strong sense of whether you can walk the talk and be a talented employee.
How to Handle Job Simulation Interviews
As this method of interviewing becomes more frequently used, it will not matter what level of job you are seeking. In short, all job seekers should be prepared to prove themselves in a day-in-the-life simulation.
You should be excited by this opportunity because you do not have to be a good interviewee. Rather, you just have to be good at what you do.

It will be important that you work toward honing your ability to provide optimal performance, follow directions, exercise smart decision-making and prioritization skills, and meet the assigned goals in the time provided.
Most often a simulation can involve answering a series of emails and/or phone calls relevant to the targeted position. A job simulation is any task that gives you a preview or assignment for what you will be doing on a day to day basis. Job simulations are becoming increasingly popular among employers, as they help companies more accurately predict whether or not candidates would be successful if hired.
The best strategy is for you to request access to company policy and procedures and/or a job manual before beginning (if available). Then, use a strong dose of common sense when you are unsure of how to respond to an issue, take good and thorough notes, and make record of important data.
Lastly, even if you do something wrong, it doesn't have to signify the end of the opportunity for you. Stay open to the feedback that is provided to you, even taking notes and asking questions.
I can personally attest to failing miserably at my first job interview as a desktop publisher because I had never used the software the company used. However, I was eager, open-minded, took those notes, and asked questions. They realized I could learn a program with all the others I already knew, and hired me anyway!
So, don't give up when things seem to go wrong! Remember, employers frequently hire people they like and who they believe will fit in over those who are a perfect technical fit but not a personality fit.
Bottom Line on Job Simulation Interviews and Exercises:
How common are job simulation interviews? In a poll conducted by Career Directors International as a part of their annual Career Industry Expert Trends, 22% of surveyed human resource professionals worldwide stated that they had used or planned to use this type of interview.