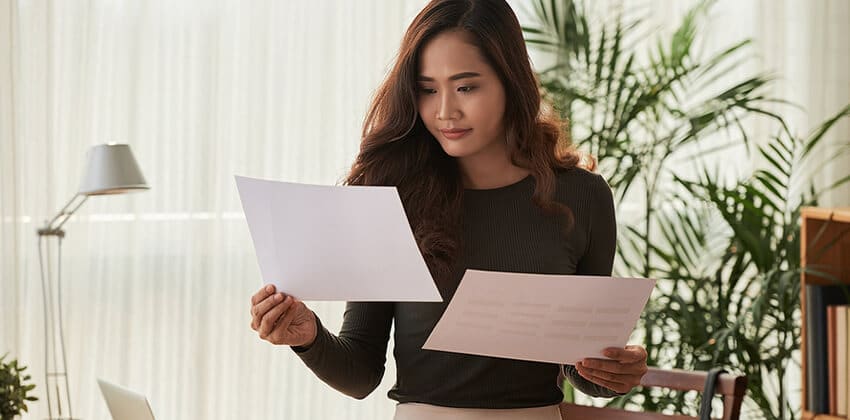 We all know that writing executive resumes requires skill, strategy, ability to demonstrate and articulate what you have accomplished, and then get that across on paper.
Your first impression needs to pack a punch — it needs to show your leadership style and your command of the roles you have held.
Seems easy, right? Well, there are a few things to take into consideration when creating an executive resume.
Most likely, you have never even needed an executive resume. You have either been promoted or recruited to your job. Someone you worked with took you with them to a new company, or maybe even had a new role created for you.
But, now you need a resume. Where do you begin?
Elements of an Interesting and Effective Resume
To stand out in the crowd of standard resumes, your resume must quickly and clearly demonstrate that it is above the standard (boring) resumes received every day.
Make it clear that your resume is not "average" by following these steps:
  Focus on Your Audience  
First, identify your audience. Who will be reading your resume — An executive recruiter? A CEO/COO/CFO? A board member? HR Manager?
Even if the sourcing came through social recruiting: LinkedIn, Twitter, and your basic Google search, you will still need a paper/digital resume for the hiring process (HR needs to have a copy on file).
Find out what your target audience is interested in. Check out the company's website, get to know their mission, and start to analyze or write down how what you offer is a good fit for their company.
  Get Excited to Be Exciting!  
Nothing is more boring than reading a laundry list of "Responsibilities" in a resume.
If the reader wanted to see that, they would view the job description. You want to get your audience excited about you.
Start thinking about what you have done in terms of CAR stories (Challenge, Action, Results).
What Challenges did you face?
What Action did you take to make these changes?
What were the Results?
These CARs create mini-stories about challenges you've faced and the successes that resulted.
Clients will ask me, "Well, how do I incorporate them into my resume?"
You do that in a summarized version. In other words, you take your long story, and spin it down into three or four interesting sentences, like these examples:
Led end-to-end implementation of a new practice management software solution.

Increased patient registration accuracy by 35%, while lowering patient registration time by 17%.
Introduced core front-end quality metrics to measure staff, co-pay collection rates, registration accuracy, past due balance collection percentages, and email collection.

Launched a payment estimation program (QuikPay) that provided vital patient financial transparency enterprise-wide.

Slashed statement cost 18% and bad debt 1.7%; increased cash collections at time of service by 22%.
CAR stories add important details, demonstrate your skills and accomplishments, and get the reader interested in what you have to say.
  Brand It!  
CAR stories also help you pull out your brand.
Notice a theme in your career history? For example:
Are you known for "fixing what can't be fixed"?
Or are you known for "identifying what needs to be fixed"?
Or are you great at helping position companies for a sale?
In other words:
What are you known for?
What is your expertise?
What are your strengths, values, skills?
If you still are unsure, sit down with a pad of paper, and make a list of your answers to the above questions: what are you known for, what is your expertise, etc.
These are the things that define or explain your brand. Once you become crystal clear on what your brand is, branding the rest of your resume is easier to write.
Make sure these are in your header and branding tagline(s).
  What Have You Done?  
Let's talk accomplishments.
Many of my clients want to know what accomplishments they should include.
What is considered an accomplishment? Examples might include:
Increasing ROI.
New business ventures or opportunities, leadership direction, financial management, etc.
Have you increased revenue or decreased overhead costs? How did you do this?
Do you have numbers or percentages to back up your claim?
Numbers stand out on a resume.
  Don't Try to Be "Jack of All Trades"  
You don't have to be everything to everyone.
The urge to show the company that you can do ALL the things might be strong especially if you are campaigning for a certain role that you really, really want.
However, what they really want is someone who is targeted for that position.
So, share your expertise in that specific field. Sure, you can touch on some of your other experiences as well, but you don't want those experiences to compete with your main brand.
  Avoid Same Old, Same Old  
A pet peeve is reading a resume where 70% of the sentences start with "responsible for."
I understand it can be exhausting trying to think of new and uniquely you content, but presenting interesting content keeps the attention of your reader, enabling them to understand the extent of your qualifications.
Consider starting sentences with more tactical action words and keyword action phrases like:
Steered
Reduced
Ensured
Established
Conceptualized
Instituted
Attracted
Repositioned
Delivered
And so on…
Since even executive resumes are quicklly scanned when read by a person, interesting content captures interest and eyeballs as well as providing important keywords for the software.
The Bottom Line
If you use the above tips, sitting down and writing your resume won't feel as tedious as it once did. If you still have questions, email me. I'm happy to help.
More About Successful Executive Job Search:
---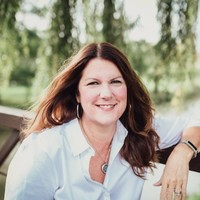 About the author…
Erin Kennedy is a Master Career Director (MCD), Certified Master Resume Writer (MCRW), Certified Professional Resume Writer (CPRW), and Certified Empowerment & Motivational Coach (CEMC). She has been helping clients since 1999. Erin is also the President of Professional Resume Services, Inc.. Visit her website and connect with Erin on LinkedIn and Twitter.
More about this author…