A client I spoke with last week told me how they had been approached by another company to serve as CEO.
He had been excited about this company for a while so he jumped at the opportunity.
After he accepted the offer, he immediately started worrying about his team.
They had worked together for years, and the synergy among them was fantastic.
He was worried they might think something was wrong with their company and jump ship as well. We discussed the steps he should take to ensure this wouldn't happen.
Moving to a New Employer and Opportunity
Making the decision to leave your current company is never easy no matter what level you are at, and, for executives, it might seem even more daunting.
You have a great deal of responsibility and people you are managing who rely on you.
Their loyalty and hard work have contributed to your success, and you appreciate their efforts. You have invested a lot of time, energy, and resources in them, too.
You probably will feel guilt at some point that you are leaving these people, some of whom you may have worked with for many years.
However, successful careers are seldom static, and it is time for you to move on.
Resigning from a Senior Position: 7 Steps to Your New Job
Once you've decided to make your move, there are a few things to get in order before you actually leave.
  1. Signed Offer Letter Received.  
Moving on to another role? Get it in writing — including all of the correct details (job title, salary, location, etc.).
Make sure you are fully engaged with the new company before you leave the old one.
  2. Write Your Letter of Resignation.  
Make sure it states the date you be resigning.
Giving a few weeks' notice? Include that in the letter as well.
You want to give as much detail as possible so your company can start planning on what to do when you leave.
  3. Stay Connected, and Invoke Calm.  
One of the most amazing things I ever saw happen was when a boss of mine told everyone at a huge company meeting that she was leaving. She was being promoted from a VP position to the position of President of our company, obviously a great opportunity for her.
But, it meant moving to the west side of the state. People actually burst into tears. In that moment of chaos, all you could hear was gasps, cries, and a collective, "Nooooo!"
She was quick to reassure everyone that even though she would no longer be in our building, she would still be making trips to visit us periodically to see how our Detroit-based operation was doing. That pacified everyone, and people went back to their desks sad, but grateful that she would still check in now and then.
If you aren't moving up, but moving OUT of the company or even out of state, you can reassure them you will stay connected with your devoted staff via LinkedIn or even Facebook.
  4. Be Honest.  
Don't lie to the person you report to. Be honest, and tell them why you are leaving.
You shouldn't sugar-coat it, but you also don't want to be angrily blunt.
Let them know the reason you are leaving — More growth? More responsibility? Better pay? A new location?
Share where you plan on going (if comfortable doing that), and what you will be doing there.
If comfortable and appropriate, suggest the promotion of an employee into your role. But, do not announce that recommendation to anyone else.
Whatever your reason for leaving is, be carefully transparent with your team as well. They've been loyal to you and deserve the truth (without anger).
Plus, knowing the truth will hopefully help keep them calm and confident with the company, which leads to the next tip.
  5. Offer A Future Plan.  
Your team will miss you, but they also want to know what is going to happen with them.
What will the new boss be like? Will they still have their job? What changes will there be?
They will likely be nervous and need reassurance. If possible, offer them details about what may be happening to them, their team, or their department, etc.
If your boss is OK with it, have a meeting where you and your boss can explain how the changes may or may not affect them. Again, be honest.
They are worried about their own paycheck, so you don't want them leaving as well. If a replacement has been found, it should be up to your boss when that will be revealed.
  6. Tie Up Loose Ends.  
You don't want to leave the company in a bind. Finalize anything you've been working on, or hand it over to your replacement.
If your replacement is starting while you are still there, it's a great time to help them learn what you've been doing. Introduce them to key people you work with and any projects you are working on.
Offer to remain available to them via email or phone call while they get acclimated.
  7. Manage Your Expectations.  
One thing to remember — when you give your notice, you're as good as gone.
Immediately your boss or your team will begin to plan and move on without you. By that second week of notice, they will be well on their way to a new normal and will act accordingly.
If you are expecting weeks of tears and how they won't be able to function without you, think again.
We may think we work so hard that we are indispensable, but, as cold as it may sound, we are not.
The Bottom Line on How to Resign as an Executive:
Being thoughtful and prepared in your decision to leave will leave your reputation intact and your team confident and ready to move ahead. It will also leave you with a feeling of relief and excitement for your new journey.
More About Successful Executive Job Search:
---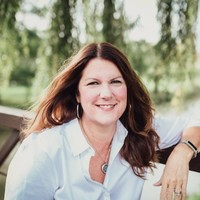 About the author…
Erin Kennedy is a Master Career Director (MCD), Certified Master Resume Writer (MCRW), Certified Professional Resume Writer (CPRW), and Certified Empowerment & Motivational Coach (CEMC). She has been helping clients since 1999. Erin is also the President of Professional Resume Services, Inc.. Visit her website and connect with Erin on LinkedIn and Twitter.
More about this author…